What is Power saving Mode in Samsung devices?
Last Update date :
2021-05-30
When this mode is activated, the screen's brightness decreases and battery consumption is reduced by restricting some features. You can also turn on the flash, sound alarms, and send your location information to others in a message.
Power saving mode can reduce the battery consumption, by enabling Power Saving Mode in Samsung Smartphones.
You can now control your mobile device's battery usage through the Power saving mode settings when the battery charge drops.
Note: Settings may vary depending on Android version installed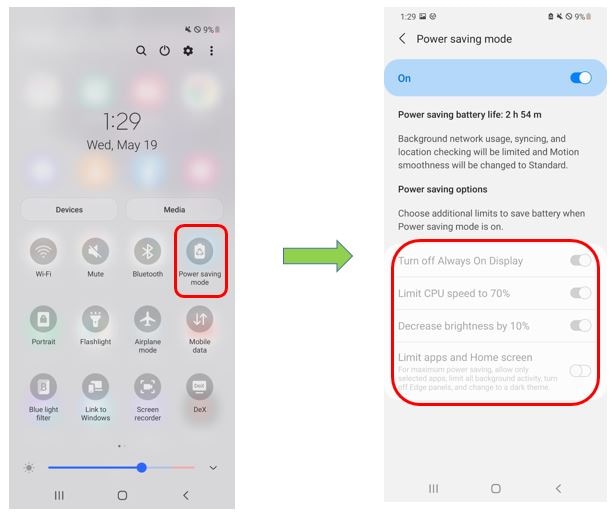 You may incur additional charges for sending messages or using the mobile network. 
To avoid additional charges, contact your service provider.
Note: If you have any questions after verifying the above-mentioned solutions, please call our contact center to get help with your inquiry. Our helpful agents will be there to help you. 
Please answer all questions.