Galaxy S10 series: How to use the Mobile hotspot and WIFI sharing?
Last Update date :
2020-11-20
The Wi-Fi hotspot feature lets you share your mobile device's data connection with other devices by turning your device into a wireless access point. 
You can share your device's mobile data connection to any wireless device like the computer, mobile phones, tablets, etc.
Connect Using Mobile Hotspot
1
From the home screen, swipe down the notification bar and Tap Settings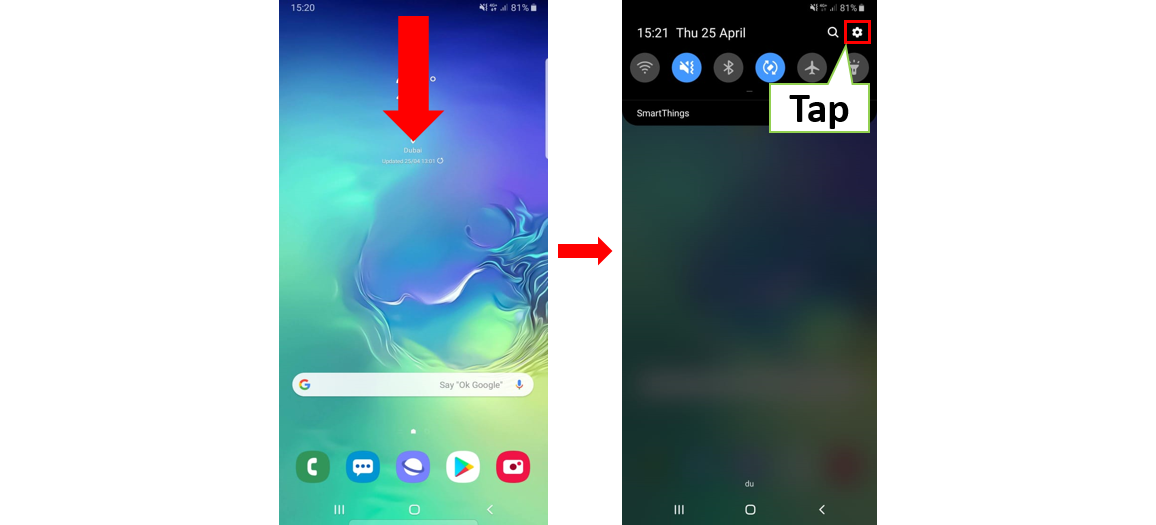 2
Tap Connections
3
Tap Mobile Hotspot and Tethering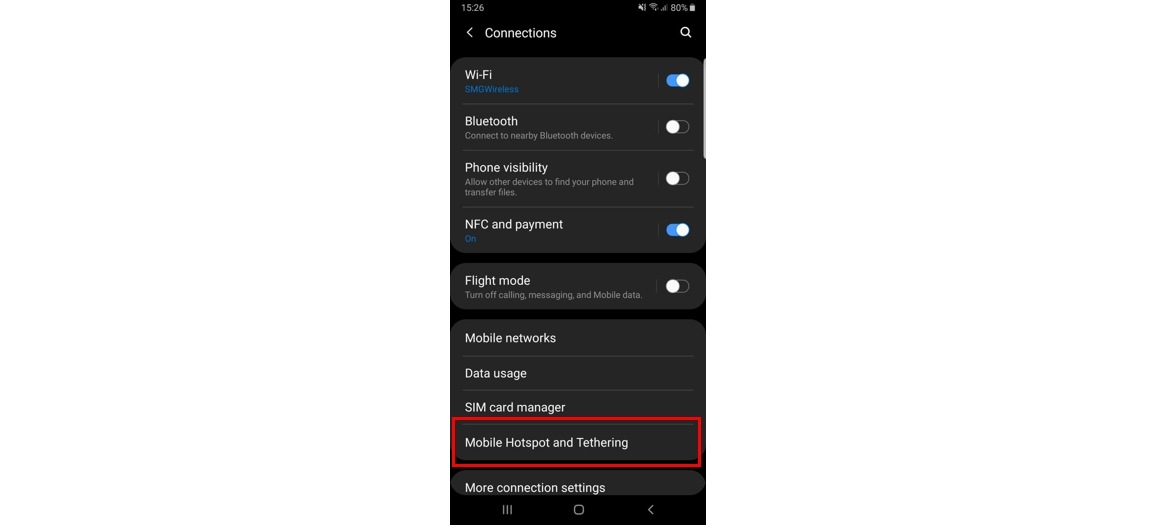 4
Tap Mobile Hotspot
5
Toggle on the Switch to turn on the Hotspot
Connect using WIFI sharing
1
Swipe the Navigation bar and Open Settings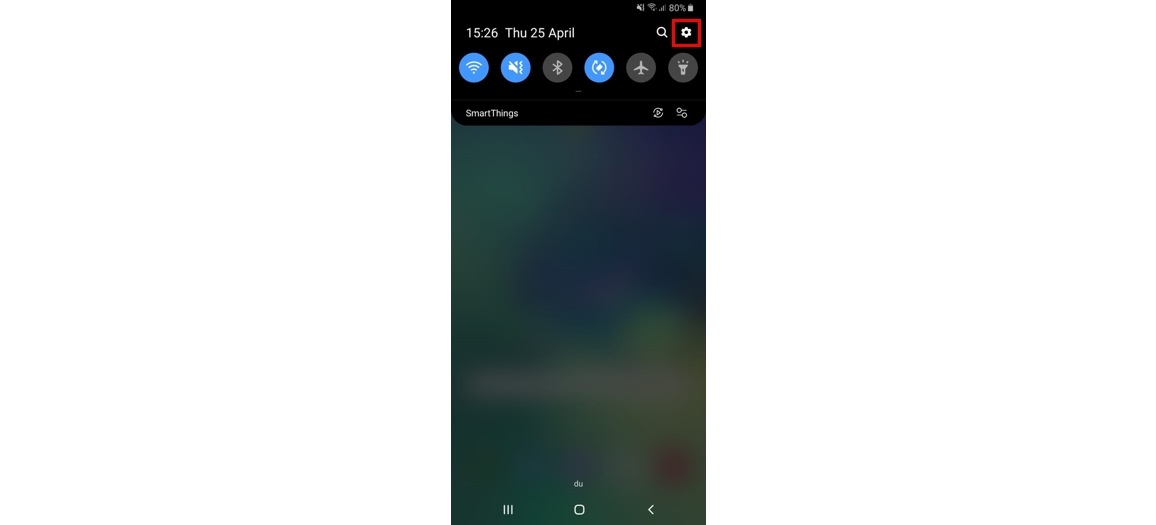 2
Tap Connections
3
Tap Mobile Hotspot and Tethering
4
Toggle on the WIFI sharing and then press OK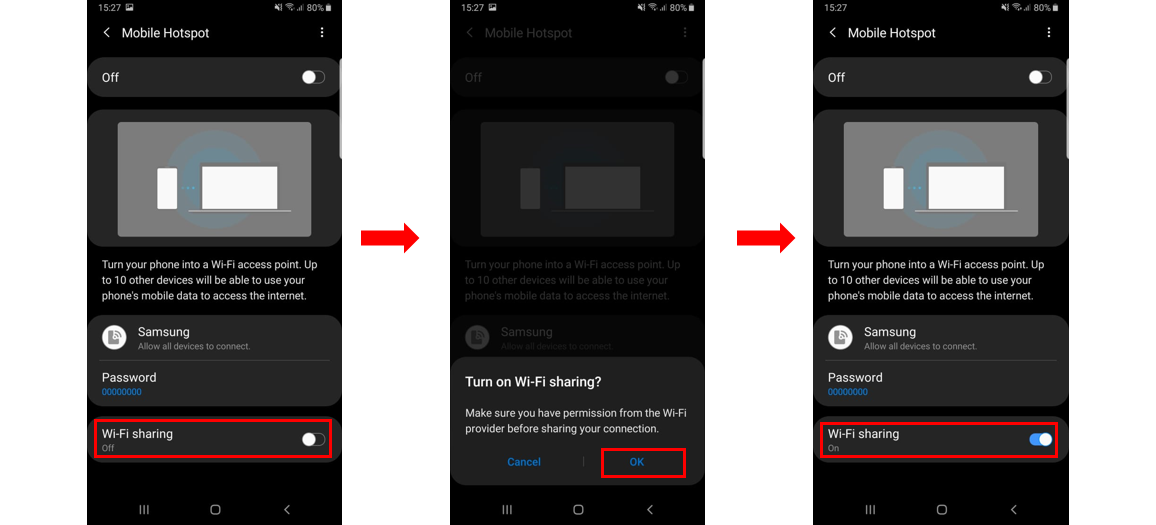 5
Toggle on the switch to turn on the Hotspot