How can I add widgets on the Home Screen of my Samsung device?
Last Update date :
2021-05-17
Widgets can be added to your phone's home screen as a quick way to access certain information from apps without having to open the app itself. One example is the Calendar widget, which provides a quick view of the upcoming events in your calendar without having to open the Calendar application. The Apps screen displays only icons for all applications including newly installed applications too.
 
Where is the WIDGET List in the Samsung device?
 
If you want to add the Widgets on Home Screen, please follow the next step
1
Swipe left or right on the home screen to get to the screen where you want to add the widget. Pinch on the Home screen, or alternatively tap and hold an empty space on the home screen.
2
Tap and hold a widget you want to add to the home screen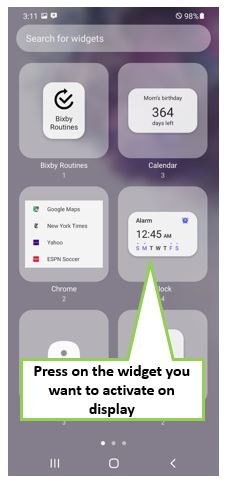 3
Place the widget where you want it to be located on the home screen.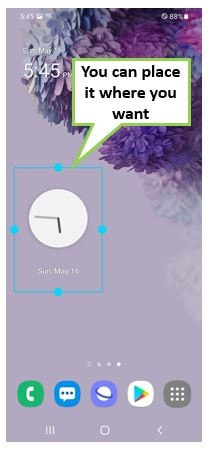 Note: If you have any questions after verifying the above-mentioned solutions, please call our contact center to get help with your inquiry. Our helpful agents will be there to help you.