A Safe Space for Your Data
Your devices are full of memories you don't want to lose.
Keep your vacation photos, concert footage, all-important work files and more in one safe place.
Samsung Cloud simplifies file management so you can easily access, backup and restore data from your phone or tablet.
The Easy Way Back to "Your Way"

Keep things just how you want it. Even if you upgrade or reset your phone, instantly return to the comforts of home.
Samsung Cloud keeps your settings, layouts and apps how you remembered them and seamlessly restores your data across Samsung devices.


Samsung Cloud and OneDrive Come Together

Samsung Cloud's Gallery Sync is brought to you in collaboration with Microsoft OneDrive.
Link your Samsung and Microsoft accounts and enjoy all the functionality and benefits of Microsoft OneDrive.
* Further information available under the FAQ section of this page.
Start Gallery Sync with Microsoft OneDrive
Simply open your Samsung Cloud or Gallery app to begin service integration.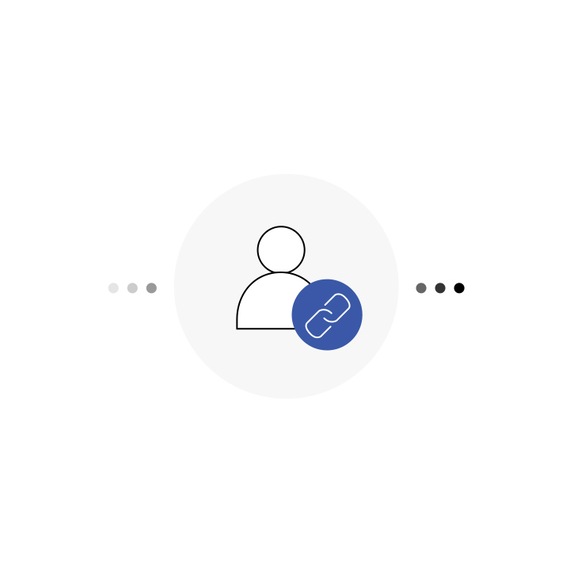 Your gallery data is accessible on the Microsoft OneDrive app, from whichever device is nearby. It's also accessible from your Samsung Cloud app.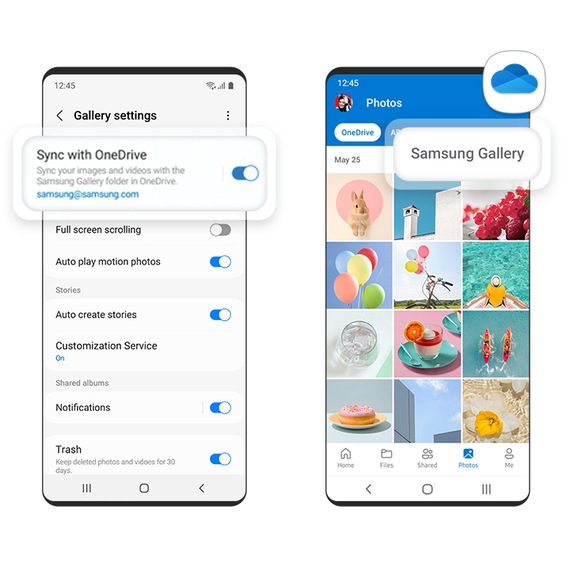 * This feature may not be supported depending on the model specification.
* This feature may not be available depending on the country or mobile operator.
Getting started is easy

Customise what you want to save to the Samsung Cloud, what you want backed up, as well as what to restore from backup if needed.
Go to the Settings menu on your compatible Samsung device to begin.
* Accessing Samsung Cloud and availability of features may vary depending on device, OS and/or country.

Step 1
Go to Samsung account in Settings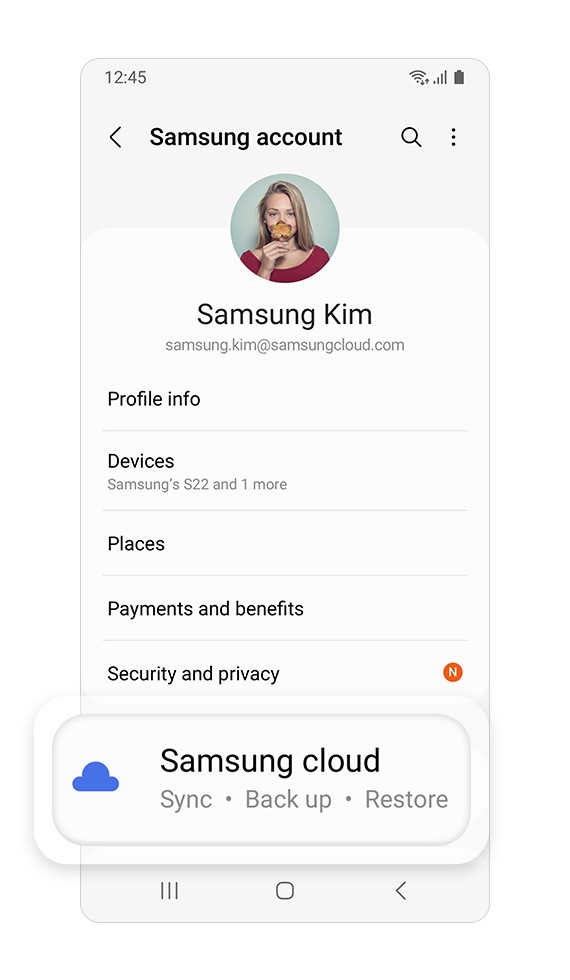 Step 3
Manage your data with Samsung Cloud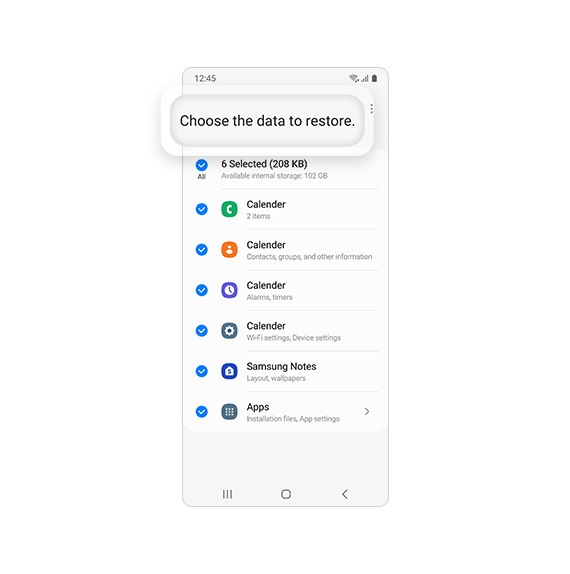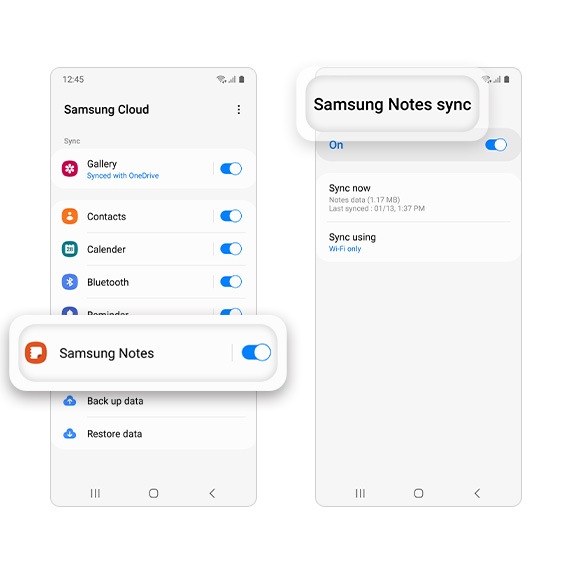 Frequently Asked Questions
More questions? Check out the FAQs below.
* Device and screen images simulated for illustrative purposes.