Company Info.
Company Info.
Our mission
& values
Our mission & values
Our promise to perform responsibly
as a leading, global company.
Our promise to perform responsibly as a leading, global company.

Samsung is committed to complying with local laws and regulations as well as applying a strict global code of conduct to all employees. It believes that ethical management is not only a tool for responding to the rapid changes in the global business environment, but also a vehicle for building trust with its various stakeholders including customers, shareholders, employees, business partners and local communities. With an aim to become one of the most ethical companies In the world, Samsung continues to train its employees and operate monitoring systems, while practicing fair and transparent corporate management.
Our mission & approach
Samsung follows a simple business philosophy: to devote its talent and technology to creating superior products and services that contribute to a better global society. To achieve this, Samsung sets a high value on its people and technologies.


popup close
Our mission & approach
1. Supporting people to be their best
On the basis of human resources & technologies
· Make the extension of human resource development and technical superiority with management principles
· Increase the synergy effect of the whole management system through human resources and technologies
2. Our internal goals
Create the best products and services
· Create the products and services that give customers the best satisfaction
· Retain the 1st position in the world in the same line of business
3. Beyond Samsung
And contribute to society
· Contribute for common interests and a rich life
· Perform the mission statement by a member of the community
The values that define Samsung's spirit
Samsung believes that living by strong values is the key to good business. That's why these core values, along with a rigorous code of conduct, are at the heart of every decision the company makes.


popup close
The values that define Samsung's spirit
Personas

En pocas palabras, una empresa se conforma de personas. En Samsung, nos dedicamos a brindarle a nuestro personal una gran cantidad de oportunidades para alcanzar su máximo potencial.

Excelencia

Todo lo que hacemos en Samsung se ve impulsado por una pasión firme por la excelencia y un compromiso inquebrantable para desarrollar los mejores productos y servicios en el mercado.

Cambio

Como hemos hecho desde nuestra fundación, fijamos nuestra visión en el futuro, y anticipamos las necesidades y las demandas del mercado para que podamos orientar nuestra empresa hacia el éxito a largo plazo.

Integridad

Operar de manera ética es la base de nuestro negocio. Todo lo que hacemos está guiado por una brújula moral que garantiza la igualdad, el respeto por todas las partes interesadas y la transparencia total.

Prosperidad conjunta

Samsung se compromete a convertirse en un ciudadano corporativo con responsabilidad social y ambiental en todas sus comunidades a nivel mundial.
Five Samsung business principles
In an expression of its commitment to corporate social responsibility as a world leading company, Samsung Electronics announced the "Five Samsung Business Principles" in 2005. The principles serve as the foundation for its global code of conduct in compliance with legal and ethical standards and the fulfillment of its corporate social responsibilities.
popup close
Five Samsung business principles
1. We comply with laws and ethical standards.
We respect the dignity and diversity of individuals.
We respect the basic human rights of all people. Forced labour, wage exploitation and child slavery are not allowed under any circumstances. We do not discriminate against nationality, race, gender, religion, etc. and treat all stakeholders and parties like customers or employees.
We compete fairly in accordance to law and business ethics.
We comply with all rules of other countries and regional communities, respect market competition order and compete in a fair way. We do not make unfair profits by unlawful means from bad trade ethics. We do not give or take compensation gifts, bribes or treat people while conducting business activities.
We maintain transparent accounting through accurate accounting records.
We record and manage all transactions accurately to make all stakeholders clearly understand our business activities comply with accounting standards that are used internationally, as well as accounting regulations of each country. As prescribed by law, we are transparent with company information and the main aspects of management, such as financial changes in the company.
We do not intervene in politics and maintain neutrality.
We respect political rights and political decisions of a person, and do not conduct political activity within the company. We do not use the company's funds, manpower, facilities, etc. for political purposes.
2. We maintain a clean organisational culture.
We strictly keep one's private and public life separate from all business activities.
In the case of a conflict between the company and a person, we give priority to the company's legal interests. We do not espouse personal interests using the company's property and own position and are not involved in any inappropriate activities such as misuse or embezzlement of the company's assets. We do not have dealings with marketable securities like the buying and selling of stocks using officially acquired information.
We protect and respect the intellectual property of the company and other people.
Intellectual property and confidential information do not leave the company without prior permission or approval. We respect the intellectual property of others and are not involved in any acts of infringement like unauthorised use, reproduction, distribution, changes, etc.
We create a healthy atmosphere.
We do not allow any behaviour that could harm healthy peer relationships such as sexual harassment, money transactions or violence. We do not form factions that could cause incompatibility inside the group nor do we organise private groups.
3. We respect customers, shareholders and employees.
We make customer satisfaction our top priority.
We provide products and services that meet the needs and expectations of customers. We have a sincere and friendly relationship with our customers and accept suggestions and complaints with modesty. Also, we respect and honour and information.
We pursue shareholder value oriented management.
We provide long-term benefits to shareholders through reasonable investments and improvement of operational efficiency. We create stable benefits through steady management activities and enhance the company's market value. Moreover, we respect the shareholders' rights, reasonable demands and ideas.
We make efforts for the improvement of the 'quality of life' of our employees.
We provide equal opportunities to all employees and treat them fairly according to their abilities and performance. We recommend continuous self-development of employees and support the improvements required to carry out duties. In addition, we make a work environment that can work autonomously and creatively.
4. We care for the environment, safety and health.
We pursue eco-friendly management.
We comply with international standards concerning environmental protection, related acts and subordinate statute and internal regulations. We make constant efforts for environmental protection in all business activities such as development, manufacturing, sales, etc. We take the lead in effective use of resources, like resource recycling.
We put emphasis on people's safety and health.
We comply with international standards concerning safety, related acts and subordinate statute and internal regulations. We obey safety regulations, create a comfortable work environment and prevent negligent accidents.
5. We are a socially responsible corporate citizen.
We perform basic obligations faithfully as an enterprise citizen.
We make an effort to raise faith in the company's responsibility and obligation as a member of the regional community. We work hard for safe employment creation and sincerely understand the responsibility of tax payments.
We build relationships of co-existence and co-prosperity with business partners.
We form two-way relationships based on mutual trust with our business partners and recognize them as strategic collaborators. We pursue collective growth and strive to strengthen the competitiveness of our partners through ethical and lawful support.
We respect the present social and cultural characteristics and have cooperative management (mutual prosperity/cooperation).
We respect the laws, culture and values of the regional community and contribute to the improvement of the quality of life. We keep an eye on developing a healthy society through public interest activities such as intellectual and artistic study, culture, sport activities, etc. We actively participate in social service activities like volunteer work, disaster relief, etc.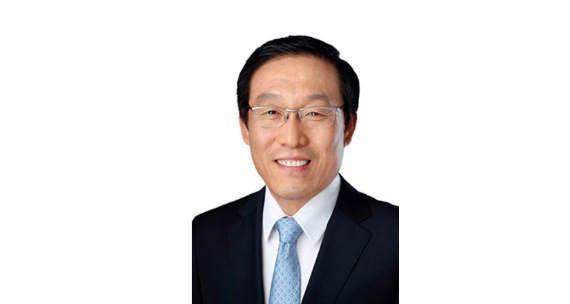 Kim, Ki Nam
ㆍVice Chairman & CEO [2018~Present]
ㆍVice Chairman & Head, Device Solutions [2018~Present]
ㆍPresident & CEO [2018]
ㆍPresident & Head, Device Solutions [2017~2018]
ㆍPresident & Head, Semiconductor Business [2014~2017]
ㆍPresident & Head, Memory Business [2013~2014]
ㆍCEO, Samsung Display Co., Ltd. [2012~2013]
ㆍPresident & Head, Samsung Advanced Institute of Technology [2010~2012]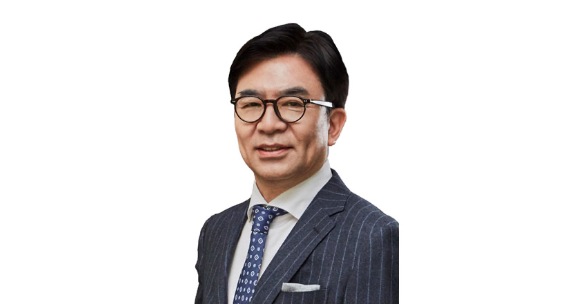 Kim, Hyun Suk
ㆍPresident & CEO [2018~Present]
ㆍPresident & Head, Consumer Electronics [2017~Present]
ㆍHead, Visual Display Business [2011~2017]
ㆍHead, Product Strategy Team, Visual Display Business [2011~2011]
ㆍHead, R&D Team, Visual Display Business [2009~2011]

Koh, Dong Jin
ㆍPresident & CEO [2018~Present]
ㆍPresident & Head, IT & Mobile Communications [2017~Present]
ㆍPresident & Head, Mobile Communications Business [2015~2019]
ㆍHead, Mobile R&D, Mobile Communications Business [2014~2015]
ㆍHead, Technology Strategy Team, Mobile Communications Business [2011~2014]
ㆍHead, Development Management Team, Mobile Communications Business [2007~2011]
History
Fortune global top company, Samsung
With the success of its electronics business, Samsung has been recognised globally as an industry leader in technology and now ranked as a top 10 global brand.
2020
Ranked top five in Interbrand's Best Global Brands 2020
Supported the global fight against COVID-19 with CSR initiatives such as the Smart Factory program and provided human resources training facilities as community treatment centers in Korea
Released 6G White Paper
Launched the Generation17 program in partnership with UNDP
Introduced Galaxy Z Flip and Galaxy Z Fold2 with innovative form factors
Launched Samsung Galaxy S20 series, Samsung's first full-5G flagship lineup
Unveiled 110" Samsung MICRO LED
Introduced AI-powered laundry lineup with top-tier energy efficiency
Expanded Bespoke lineup to the global market 
Received industry's first global recognition for environmental sustainability of its semiconductor solutions
Launched mass production at the new EUV manufacturing line in Hwaseong, Korea
Commenced mass production of 16Gb LPDDR5 DRAM in Pyeongtaek, Korea
2019
Unveiled the world's first 75-inch MicroLED
Unveiled 'Samsung Bot', robotics platforms for the future of AI
Announced a new CSR vision: 'Together for Tomorrow! Enabling People'
Marked a decade as the global industry leader in digital signage
Released 5G smartphone 'Galaxy S10 5G
Completed the development of EUV-based 5nm process technology
Announced plans for KRW 133 trillion investment in logic chip business by 2030
Began mass production of industry's first 12Gb LPDDR5 mobile DRAM for premium smartphones
Unveiled industry's first 108MP image sensor for smartphones
Released the 'Galaxy Fold', creating a whole new mobile category
Introduced BESPOKE refrigerator, opening a new era of personalized appliances
Provided the world's first 8K HDR10+ content on its TVs
Celebrated its 50th year anniversary
2018
Launched 'QLED 8K' and world's first modular TV 'The Wall'
Unveiled Samsung and HARMAN's '2018 Digital Cockpit'
Built cutting-edge EUV semiconductor line in Hwaseong, Korea
Launched 'Galaxy S9/S9+' and 'Galaxy Note9'
Debuted world's first '3D Cinema LED' for movie theatre
Announced medium-to long-term global expansion plans of renewable energy
Mass-produced world's first 'fifth-generation V-NAND' and developed '8GB LPDDR5 D-RAM'
Announced to invest KRW 180 trillion and hire 40,000 for next three years to revitalise economy
Established seven global AI centres in Korea, the US, the UK, Canada, and Russia
Supplied world's first 5G network commercial equipment in the US (FWA) and Korea (NR Mobile)
2017
Completed acquisition of HARMAN
Began mass production at new semiconductor plant in Pyeongtaek, South Korea
Started mass production of its 2nd generation 10nm FinFET process technology and strengthened advanced foundry portfolio with new 11nm LPP and 7nm LPP with EUV technology
Unveiled Galaxy S8, S8+, and Note8
Brought QLED TVs and The Frame to global markets
Bixby voice capabilities now available in over 200 countries globally
Debuted world's first Cinema LED Screen
Ranked no.6 in Interbrand's Best Global Brands 2017
2016
Announced plan to acquire HARMAN 
Announced comprehensive roadmap to enhance long-term shareholder value creation
Acquired Dacor, Joyent and Viv Labs
Started industry's first mass production of system-on-chip with 10-nanometer FinFET technology
Introduced world's first Universal Flash Storage (UFS) removable memory card Line-up, offering up to 256-Gigabyte (GB) capacity
Brought Galaxy S7 and Galaxy S7 edge to the global market
Began mass producing world's fastest DRAM – based on newest high bandwidth memory (HBM) interface
Revealed spectacular 2016 Quantum dot TV lineup to begin a new decade of global TV leadership
2015
Maintained No.1 position in the global TV market for 10 consecutive years
Began mass production of the industry's first 12Gb LPDDR4 mobile DRAM
Unveiled SleepSense, a personal sleep monitoring device that helps people improve the quality of their sleep
Launched the Gear S2, a stylish smartwatch with a versatile circular design and rotating bezel
Began mass production of the industry's first 256Gb V-NAND flash memory
Launched the mobile payment service, Samsung Pay
Acquired YESCO, an American-based manufacturer of LED displays, and launched its LED signage business
Unveiled the Galaxy S6 and Galaxy S6 edge with the world's first curved display on both sides
Announced mass production of industry's first 14nm FinFET mobile AP
2014
Ranked as the 7th most valuable brand in the world, in Interbrand's 'Best 100 Global Brands 2014' report
Unveiled the Galaxy Note Edge, the world's first smartphone with a curved edge screen, along with the Gear S, the first wearable device featuring 3G connectivity
Acquired SmartThings, a U.S.-based IoT (Internet of Things) platform developer
Renewed Samsung's agreement with the IOC, extending its sponsorship of the Olympic Games through to 2020
Opened a new semiconductor factory in Xi'an, China
Released the world's first 105" curved UHD TV
Started DRAM mass production with the industry's first 20nm process technology (4Gb DDR3)
Unveiled the world's first 85'' bendable UHD TV
2013
Launched Galaxy S4 in the global markets
Began mass producing the world's first 20 nanometer 4Gb ultra high-speed mobile DRAM
2012
Took 9th place among global top 100 brands with a brand value of USD 32.9 billion
The LCD business was sent to Samsung Mobile Display
2011
Began construction of the 7.5G LCD manufacturing plant in Suzhou, China
Signed a patent sharing license agreement with IBM
2010
Acquired the medical equipment company, Medison
Became the #1 global electronics company in sales
Began mass producing 20nm-class, 64-gigabit 3-bit NAND flash memory
Merged with Samsung Digital Imaging
Launched the Galaxy smartphone series with the Android OS
2009
Developed the world's first 40 nanometer DRAM
Samsung's brand value was ranked No. 19 in the world by Interbrand's 2010 Best Global Brands
2008
Established TV manufacturing in Russia
2007
Became an official Olympic technology sponsor
2006
Developed the world's first 40 nanometer 32Gb NAND flash memory, 50 nanometer 1GB DRAM memory
Became an official sponsor of the Paralympic Games
Became #1 in global TV market share
2005
Became the official sponsor of Chelsea, the English Premier League football club
Developed world's first 50 nanometers 16Gb NAND flash memory
Current timeline container number
1
/
A whole number of timeline containers
15