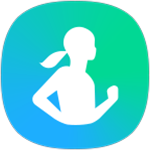 Feel good with Samsung Health
Samsung Health is your all-in-one fitness and wellness app. You can count your steps, track your fitness activities, monitor your sleep performance, help manage your stress, control your nutrition intake and track your menstrual cycles – all in one place.

It's great on your Samsung phone but even better when paired with your Galaxy Watch!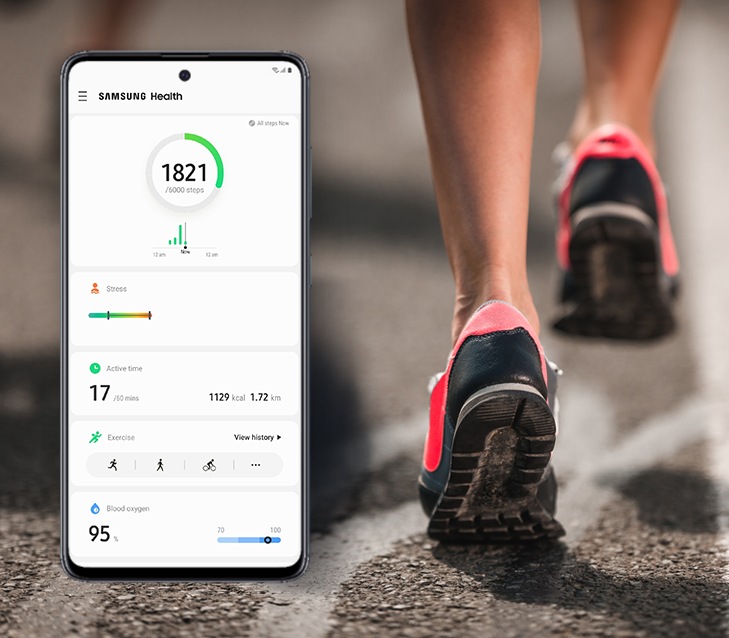 Fitness
Samsung Health helps you get active and stay fit! Count your steps, track your activity levels and even invite your friends to a step challenge. When walking, running, cycling or swimming, enhance your experience by viewing in-depth data analysis of your exercise. For further motivation, set your personal fitness goals and track your performance, or enrol into the many free fitness programs designed by our global fitness partners.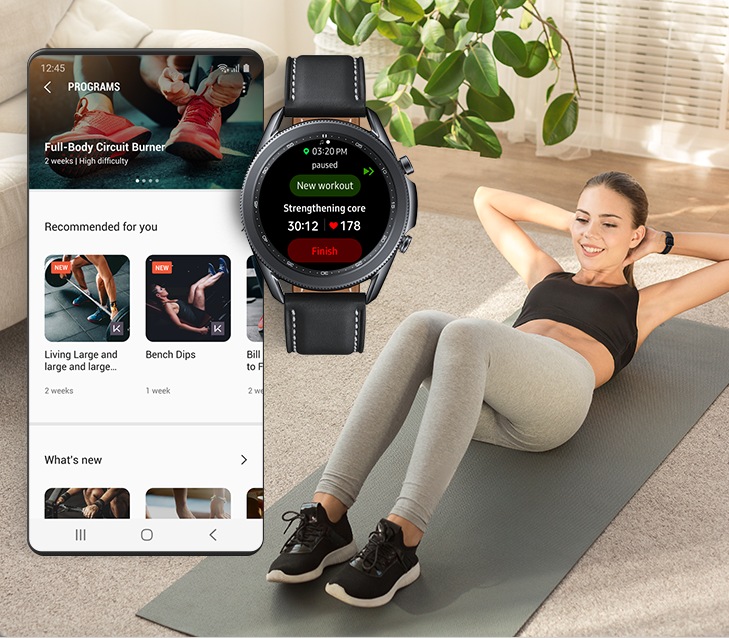 Sleep
Track the quality of your sleep and monitor your sleep performance over time. Use your Galaxy Watch to monitor your length of deep sleep, light sleep, REM (Rapid Eye Movement) sleep and your time awake. Struggle to get to sleep? Get access to exclusive sleep stories or relaxation music from Calm to help you doze off.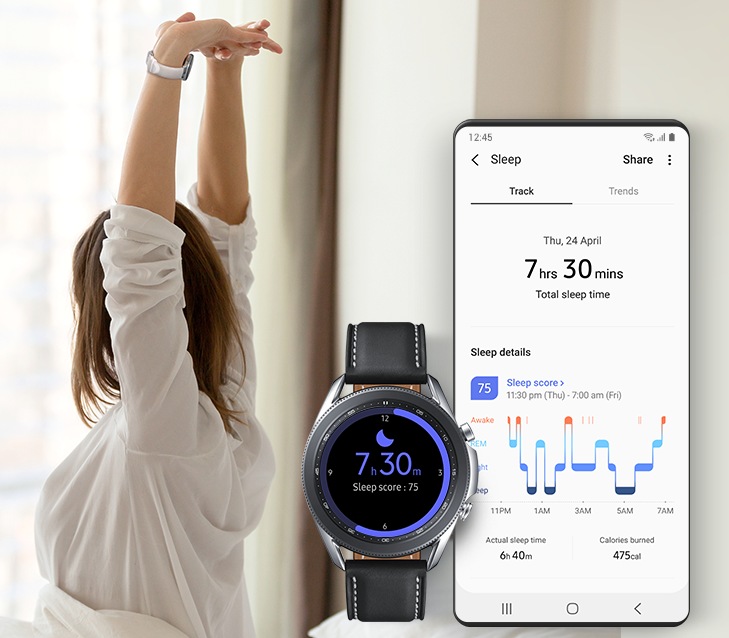 Mindfulness & Wellbeing
Time to de-stress. Samsung Health not only enables you to measure your stress and oxygen saturation levels but also offers multiple features to help you de-stress, reduce anxiety and sleep better. Choose from guided deep-breathing exercises as well as meditation programs, sleep stories and hours of chill-out music via our mindfulness partner, Calm.
Women's Health
Samsung's partnership with female health specialist, Glow, helps you to track your menstrual cycle and fertility windows, allows you to log related symptoms and provides you with personalised insights over time.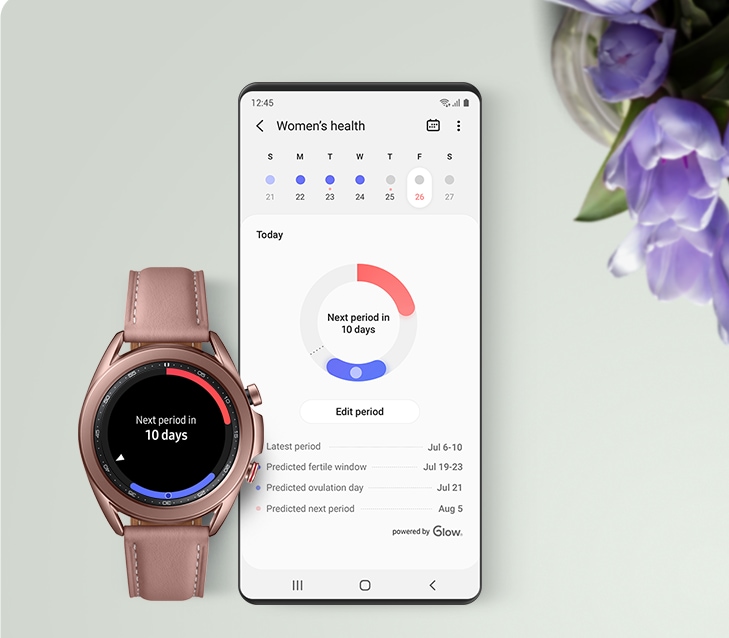 Nutrition
Samsung Health makes tracking your nutritional goals simple. Set your daily calorie target based on your personal profile, easily record your meals and monitor your calorie and nutrient intake by day, week or month.
Samsung Health is not a medical/therapeutic device and is not intended for medical use. It is solely intended for fitness and wellness purposes only and is not intended for use in the diagnosis of disease or other conditions; or in the cure, mitigation, treatment or prevention of disease; or for the prevention or control of pregnancy. Samsung recommends that you consult with your doctor before participating in any exercise program.