Split System
Air Conditioning
Split systems, also known as wall mounted or room air conditioners require no ductwork, so are relatively easy to install and therefore one of the most popular types of air conditioning systems used in Australian homes. A split system features two units: the wall mounted air conditioning head inside and an outside unit.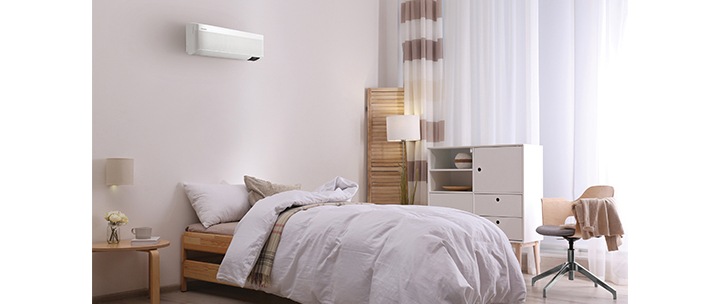 Ducted
Air Conditioning
A Samsung inverter reverse cycle Ducted Air Conditioner is designed to enable each room in your home to be cooled or heated by one system. Ducted Systems are also relatively unobtrusive as the conditioned air is distributed through ducts hidden in your roof space to outlets in the ceiling of each room. The primary components of your Samsung Ducted System consist of the indoor unit, outdoor unit and controller.

Free Joint Multi
Air Conditioning Systems
The Samsung Free Joint Multi (FJM) system air conditioner combines efficiency and reliability to deliver outstanding performance in a space-saving design. The flexibility with Samsung's FJM system is that you can have up to 5 indoor units connected to a single outdoor unit. This allows you to cool or heat multiple areas in your home from the one air conditioning system. An FJM system supports a variety of combinations of compatible indoor unit types and capacity sizes so you have the flexibility to choose the installation that best suits your application.
Cassette
Air Conditioning Systems
Samsung's innovative 360 cassette and WindFreeTM Cassette technology takes cassette technology to the next level, not only providing good comfort where you need it when you need it, it also has a neat, tidy look with an aesthetic flair.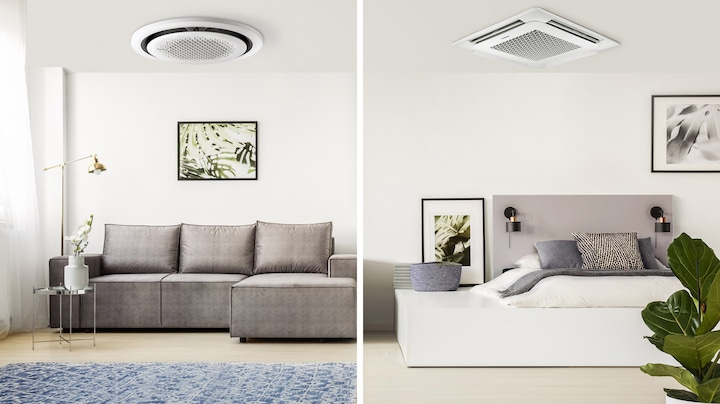 DVM-VRF
Air Conditioning Systems
Samsung DVM S Variable Refrigerant Flow (VRF) systems offer just the right solution for any application with design flexibility, premium comfort, and superior performance. Variable Refrigerant Flow (VRF) systems consist of outdoor units connected to multiple indoor units via refrigerant piping to provide cooling and heating to individual zones. The outdoor units can modulate capacity based on the requirements of the individual zones, thus saving energy by not always running at 100% capacity and improving occupant comfort by maintaining temperature as needed in each individual zone. Discover our entire line of innovative VRF systems. They're smart products for smarter businesses.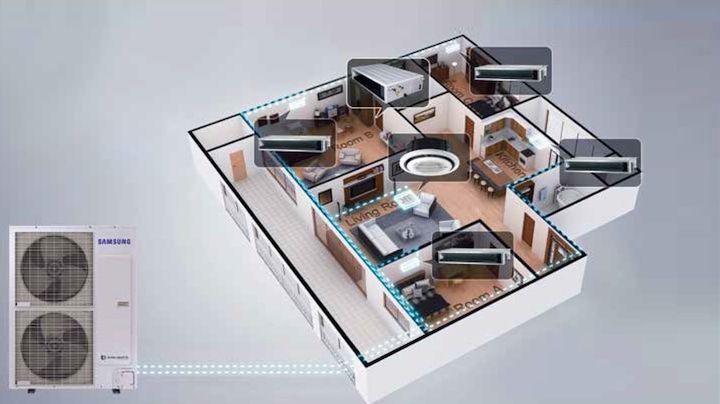 *Sensitive Choice approved for its anti-microbial and anti-bacterial features only.
As a consumer review and comparison website, Canstar Blue's Innovation Excellence Awards recognise unique products that are disruptive or new to the category, with a 'wow' factor and evaluated based on affordability and ease of use.