How to set a music file as a Notification Tone on my Samsung Phone
Last modified :
Apr 05. 2019
 If you wish to set an Audio or music file as a Message notification, the audio file must be placed into the Notifications folder.
How to set an Audio/Music file as a Message notification
1
Go into the Apps menu → Samsung → My Files.
2
Navigate to the Audio file you wish to set as your notification.
3
Tap and hold on the Audio file and tap on Move or Copy
4
Head back to your My Files Homepage and tap on Internal Storage.
5
Scroll down and tap on the Notifications folder.
6
Tap on Copy Here located on the bottom right of the screen. This will Move/Copy the Audio file you selected previously.
7
Now you will be able to set the Audio file as the Notification. Go into the Settings menu → Sounds and vibration.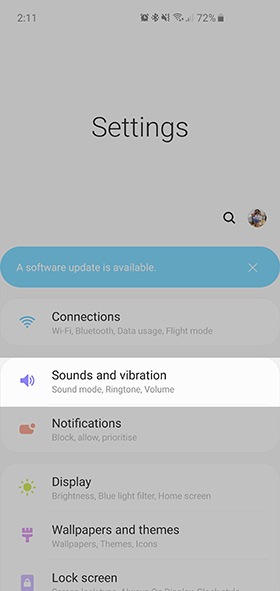 8
Tap on Notification sounds
9
Tap on the Audio file which will now be visible in the Notification sound list and then tap on Back located near the top left of the screen or on the Navigation bar to complete the process.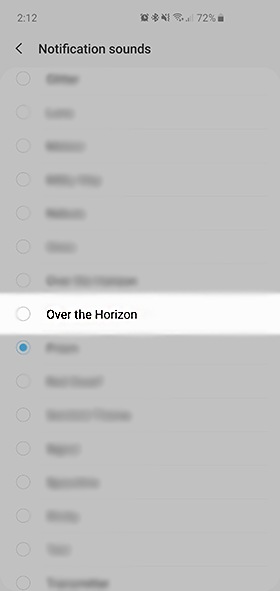 10
The selected Audio file has now been successfully set as your Notification Sound.
Did not find what you're looking for? We're here to help.
Face-to-Face Support

In-Store Support
Create a booking to see one of our friendly Samsung staff members at one of our Samsung Retail Stores.
Contact Us