Using Samsung Pay on the Galaxy Z Flip
Last Update date :
Nov 23. 2020
Need help setting up Samsung Pay on your Galaxy Z Flip, follow the below guide for step-by-step instructions. For more information on removing cards or importing/ adding loyalty cards check out our guide How to set up Samsung Pay.
Please Note: Before following the below steps you have created and signed into your Samsung Account on your Galaxy phone. It is also important that during the setup process you are connected to a strong internet connection, either via your Mobile Data or Wi-Fi connections.
For more information on device compatiblilty or which banks support Samsung Pay click here. 
Set up Samsung Pay
1
Launch

Samsung Pay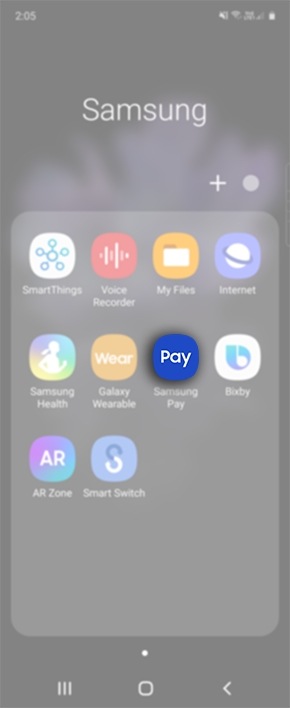 2
If you have already signed into your Samsung Account, you will be able to select Get Started.
3
Select your preferred verification method.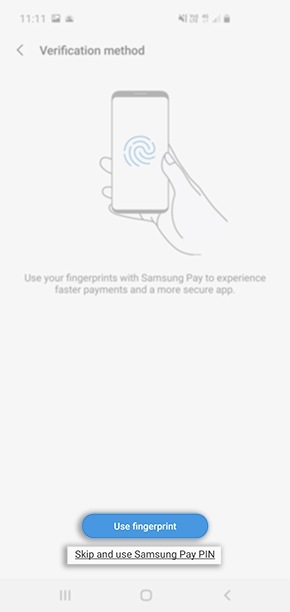 4
If you selected Fingerprint, verify your fingerprint then reconfirm your Samsung Pay PIN code.
5
Tap on Add Card
6
Agree to the pop up Permissions, then enter in your card details. You can enter take a photo of the card or manually type in the required details.
7
You will then need to verify your card, if you do not have this option you will contact your bank to complete the verification.
8
Enter in the verification code, then tap on Submit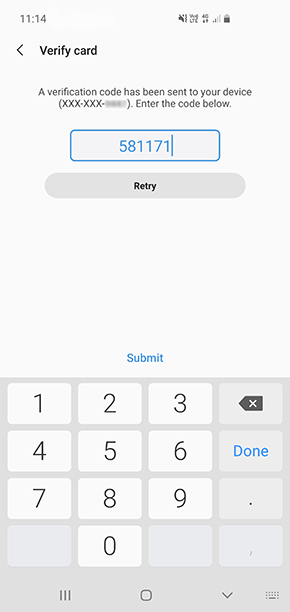 9
Using your finger, write up your signature then tap on Save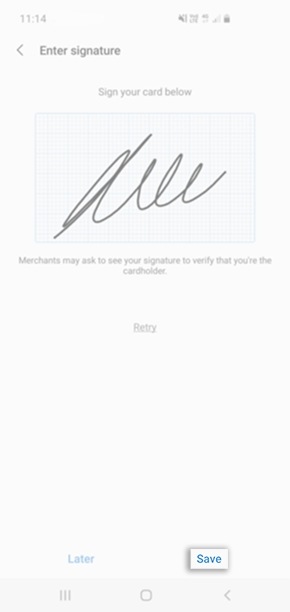 Making a Payment
1
Head to your homescreen and swipe up to launch Samsung Pay, then verify using your PIN or fingerprint.
2
Once you have verified your account, there will be a 30 second count downto allow you to pay using Samsung Pay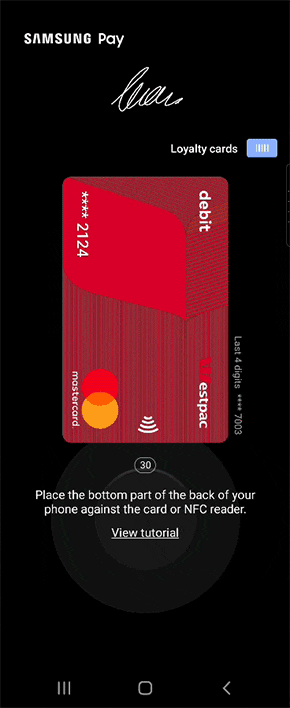 3
Place the bottom part of the back of the phone against the card or NFC reader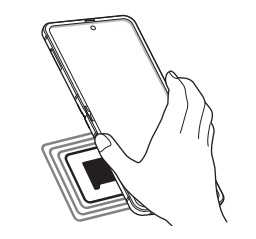 DOES SAMSUNG PAY ACCESS OR COLLECT INFORMATION ABOUT MY LOCATION?
In order to verify your identity, Samsung Pay may access location information obtained from your device when you register your payment card, but only if 'Location' is turned on in your device settings. Samsung Pay will not be able to access your location information if you have turned 'Location' off in your device settings.