Set up Samsung Pay on a Samsung Watch
Last Update date :
Mar 24. 2021
Want to be able to pay using your Samsung Watch without having to carry around your Galaxy Phone or cards? Set up Samsung Pay on your compatible Galaxy Watch and once setup you will be able to purchase things by hovering your watch over the Tap and Pay terminal. Follow the below guide for steps on setting up Samsung Pay on your Galaxy Watch. 
Please Note: This guide is designed for Australian variant Galaxy devices, if you have an international device and require further support click here to get in touch with your Samsung subsidiary. Screenshots were captured from a Galaxy Watch Active 2 and Galaxy S20+ operating on Android OS Version 10.0 (Q). If you are using Samsung Pay from your watch without a mobile connection, you can make up to 10 transactions before you are required to reconnect to your mobile device. Click here for more information.
Prior to following the below guide, ensure that you have setup Samsung Pay on your Galaxy phone, check out our guide How to set up Samsung Pay for step-by-step instructions. If you are not too sure if your Samsung Watch support Samsung Pay click here to view our compatibility list.
1
Press the Home button to tap on the

Samsung Pay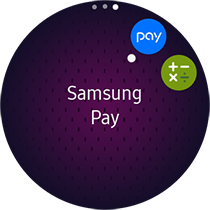 2
Your watch will the direct you to Press & hold the Back key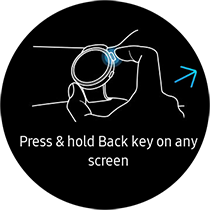 3
Swipe through the on-screen instructions then tap on

to proceed to the next step
4
You will then be directed to follow the on-screen instructions on your Galaxy Phone. Read through the App Permissions and Privacy Policy then tap on OK.
5
Depending on the current app software installed on the watch, you may be directed to update the Samsung Pay app. Allow this update to reach 100% before moving to the next step.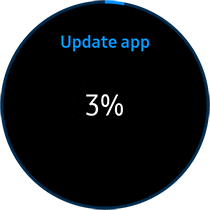 6
You will then need to setup your PIN. Tap on Set PIN on your Galaxy Phone then enter and reconfirm the PIN on your Samsung Watch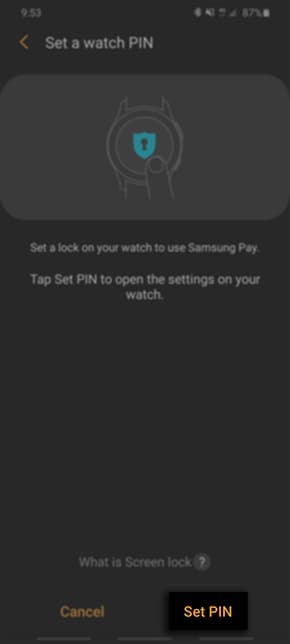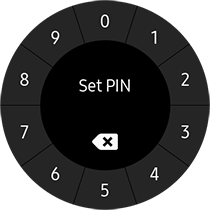 7
Read through the Issuer's Terms of Service then tap on Agree to all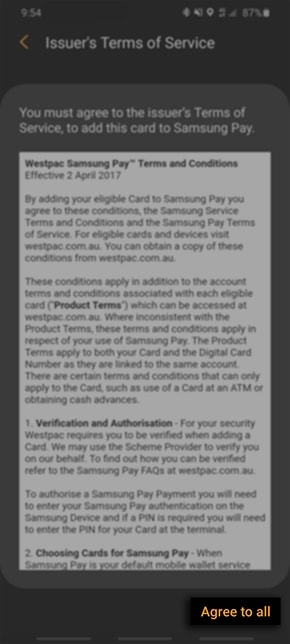 8
Select a card to add to your watch, you will then need to verify the card by entering a code sent to your mobile number. Once verified, you can either add another card to your watch or tap on Done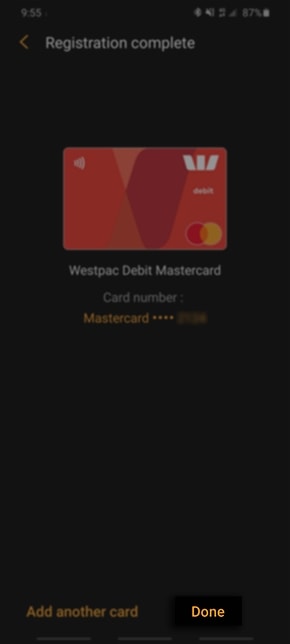 9
When you are ready to use Samsung Pay on your watch, Press & Hold the Back Key
10
Enter in your 4 digit PIN
11
Select the card you would like to pay with the tap on

12
You will then have 60 seconds to pay with your watch, simply hover your watch over the NFC terminal to successfully complete the transaction
If you are having troubles setting up or using Samsung Pay on your Samsung Watch please check out our guide Using Samsung Members to learn how to raise an error report. Alternatively, you can also reach out to us via Chat Support or Call us (Toll-free in Australia) on 1300 GALAXY.