Enjoy the Dynamic Lock screen feature on your Galaxy phone
Last Update date :
Jul 23. 2021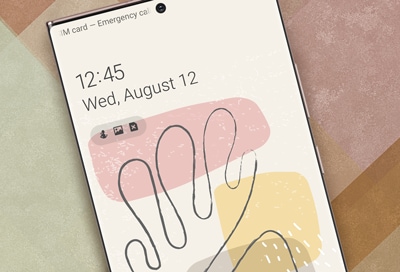 You have probably seen your Lock screen more times than you can count. Keep things fresh with Dynamic Lock screen, which automatically changes your Lock screen's wallpaper. Now a surprise is waiting for you on your phone. You just do not know it yet.
Note: Information provided applies to devices sold in Canada. Available screens and settings may vary for smartphones sold in other countries.
Set up and use the Dynamic Lock screen
With the Dynamic Lock screen, wallpapers on your Lock screen will rotate every time your phone wakes up. However, to use this feature you need to download a Fresh pack. These are groups of wallpapers that will update automatically every two weeks.
From Settings, search for and select Dynamic Lock screen under Lock screen, and then tap Dynamic Lock screen. Tap Apply, select the Fresh pack you want to install, and then tap Download. If desired, check or uncheck Use Wi-Fi only.
Your new Dynamic Lock screen will automatically be applied as your wallpaper. Now you are all set and can check out your new Lock screen.
Note: Found a new favorite somewhere else and want to switch back to regular again? Just select None instead of Dynamic Lock screen to turn the feature off.
Adjust Dynamic Lock screen settings
Maybe you love the Dynamic Lock screen feature so much, you want to update it as frequently as possible, even if it means using mobile data. You can change these settings as well as some others.
From Settings, search for and select Dynamic Lock screen under Lock screen. Tap the gear icon next to Dynamic Lock screen to access settings.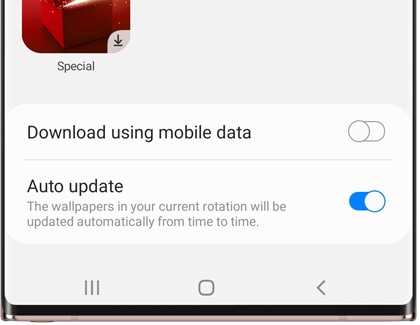 You can adjust the following settings:
Select category: Choose a different Dynamic Lock photo category.
Download using mobile data: Use data instead of Wi-Fi when downloading your Fresh packs. Turn this feature off if you would rather use Wi-Fi to download.
Auto update: Make the wallpapers in your Fresh packs update automatically.
Please answer all questions.
The coding for Contact US > Call > View more function. And this text is only displayed on the editor page, please do not delet this component from Support Home. Thank you