Set a ringtone on your Galaxy phone
Last Update date :
Jul 22. 2021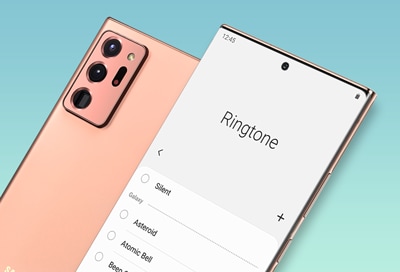 Your Galaxy phone comes with several preloaded ringtones to choose from, so you can customize your phone's incoming calls. And if you do not like the one you selected, you can always change it or set a custom ringtone using your favorite music. Additionally, you can set a vibration pattern or set your device to vibrate only if it is going to be in a bag or your pocket for a while.
Note: Information provided applies to devices sold in Canada. Available screens and settings may vary for smartphones sold in other countries.
Choose a default or custom ringtone
Every Galaxy phone comes with default ringtones, although the ones available may differ depending on your carrier. Pick a ringtone that suits you or select a song file you have stored on your device.
To set a preloaded ringtone, navigate to and open Settings, and then tap Sounds and vibration. Tap Ringtone, and then swipe through the available default ringtones. Tap a ringtone to hear a preview. Select your desired ringtone, and then tap the Back arrow.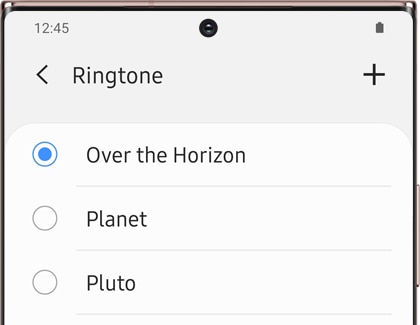 To set a song file as a ringtone, tap Add (the plus sign) on the Ringtone settings page. You may need to tap Allow if you have not changed ringtones for a while, or it is the first time. Select a song from the song files you have stored on your phone. Tap the switch next to "Play selected highlights only" if desired. When this is off, the song will play from the beginning. When it is on, only certain parts of the song will play. Tap Done when you are finished.
Note: You must have physical song files downloaded on your device in order to set one as a ringtone. You cannot set Spotify or other streaming services' songs as ringtones.
Make your phone vibrate during calls
You can also set your phone or tablet to vibrate during an incoming call. This is handy if you are in a loud area where you may not hear your device ringing.
Navigate to and open Settings, and then tap Sounds and vibration. Tap Sound at the top, and then tap the switch next to "Vibrate while ringing". If prompted, choose your desired vibration pattern, and then tap Back. Vibration patterns are only available on select devices.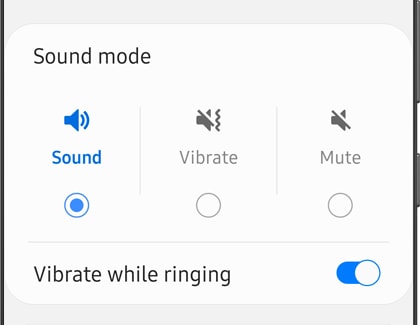 If you would prefer to shut off your phone's sound and only have it vibrate, simply tap Vibrate under Sound mode on the Sounds and vibration settings page.
Set a ringtone for a specific contact
Even if you do not play favorites, the truth is some contacts are more important than others. For example, family members are going to take priority over acquaintances. To help you differentiate who is calling, you can set ringtones for specific contacts.
On your device, navigate to and open Contacts. Select your desired contact, and then tap Edit. Tap View more, and then tap Ringtone. If needed, allow the different permissions. Choose any ringtone besides the Default ringtone. When you hae selected one, tap Back, and then tap Save. When that person calls you, the special ringtone you picked will play.
Note: You can also set a specific vibration pattern for the contact if your device supports this feature.
Set alerts for messages
Message alerts are different from a regular ringtone, and you will need to set your message tones separately. To set a default alert for all messages, you will need to change your notification sound settings.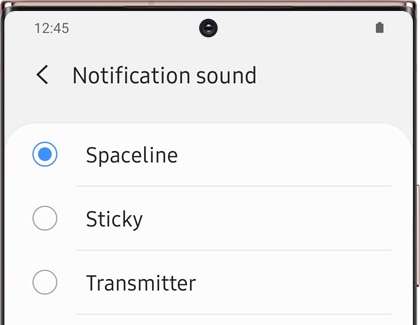 To do this, navigate to and open Settings, and then tap Sounds and vibration. Tap Notification sound, and then select your desired alert tone. When you are done, tap Back. The tone you picked will play whenever you receive a message. However, you can also set specific message tones for certain contacts if you would like.
Please click the submit button below to share your feedback with us. Thank you for your participation.
Please answer all questions.
The coding for Contact US > Call > View more function. And this text is only displayed on the editor page, please do not delet this component from Support Home. Thank you