Set up Link to Windows with your Galaxy phone and Windows 10 PC
Last Update date :
Apr 27. 2021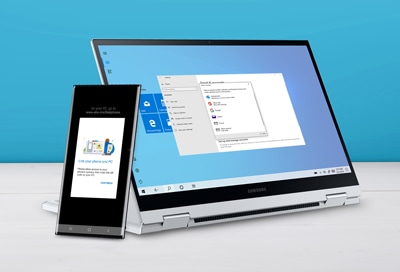 Who has time to switch back and forth between two devices constantly? With your Windows 10 PC, you will not have to because you can connect your Galaxy phone and computer for seamless multitasking. Easily mirror your phone's screen, view notifications, transfer files and media, and respond to messages and calls. You can also use your favorite Microsoft apps on your phone, sync files between both devices, and combine your calendars.
Note: Information provided applies to devices sold in Canada. Available screens and settings may vary for smartphones sold in other countries. As its name suggests, Link to Windows is not available on Mac computers.
Before you start
To make linking your phone and PC as easy as possible, make sure your PC is up-to-date and has a Microsoft account added.
On your Windows 10 PC, select Start, and then select Settings. Select Update & Security, and then select Check for updates. Allow all the updates to download and install.
On your Windows 10 PC, select Start, and then select Settings. Select Accounts, and then select Your info. If needed, select Sign in with a Microsoft account instead.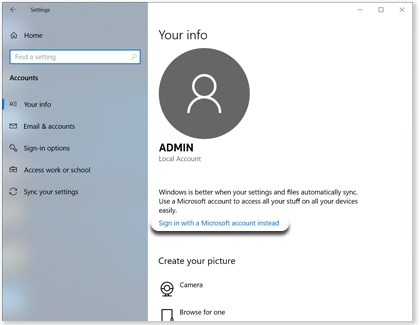 Then, follow the prompts to complete the setup.
Link to Windows
If you are working from home and constantly need to switch between your phone and Windows 10 PC, why not link them together to easily sync documents, pictures, and much more? Your content will appear directly on your PC so you can view and send messages, or read texts on your phone and reply to them later on your computer. Additionally, you can manage notifications from apps and widgets without touching your phone.
If you have a newer Galaxy phone, it will have the Link to Windows feature built right in, which lets you connect your phone to your computer. You can also download it from the Play Store if it is not integrated into your phone. Remember to make sure you have a Microsoft account added to your PC.
Next, make sure your Windows 10 PC has the Your Phone app installed. It should come preinstalled on most models; you can check using this link: www.aka.ms/linkphone. If it is not installed, you can download the app from the Microsoft Store.
When you are ready, navigate to and open the Your Phone companion app on your PC. Select Open Your Phone on your PC. Select the checkbox and a QR code will be displayed. Once that is set up, open the Quick settings panel on your phone by swiping down from the top of the screen, and then tap Link to Windows. Tap Link your phone and PC on your phone's screen, and then tap CONTINUE. Scan the QR code to log into the same Microsoft account that is on your computer. If your Microsoft account is already logged in to your phone for a service (like OneDrive or Xbox), you may not need to scan the QR code. Tap CONTINUE again and allow the different permissions.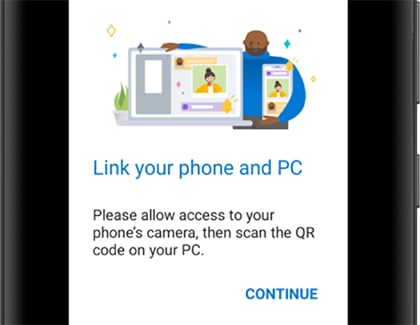 Follow the on-screen instructions on both devices to finish connecting your phone and PC.
You are now ready to use the Your Phone app on your PC to answer calls and messages, sync your photos, and screen mirror your phone.
Once you are all set up, typically your phone and PC will need to be on the same network for the Your Phone app to work, but you can allow your phone to connect with mobile data. Just open Settings, tap Advanced features, tap Link to Windows, and then turn on Use Mobile data.
Note: If you have any difficulty setting up Link to Windows, or you need to unlink a device, follow this Microsoft support article.
Please answer all questions.
The coding for Contact US > Call > View more function. And this text is only displayed on the editor page, please do not delet this component from Support Home. Thank you