Refresh rate options on your Galaxy S20 5G
Last Update date :
Oct 01. 2020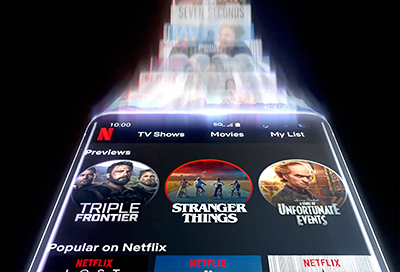 "Refresh rate" is normally a term you hear with high-performance gaming monitors. But did you know your phone has a refresh rate too? While previous Galaxy smartphones had a refresh rate of 60 Hz, the Galaxy S20 5G series has the ability to go up to 120 Hz! That means smoother navigation as well as improved gaming and entertainment.

Information provided applies to devices sold in Canada. Available screens and settings may vary for smartphones sold in other countries.
What is a refresh rate and why is it important?
A refresh rate is the number of times a display can update its image in 1 second. Usually, the refresh rate is expressed in Hertz (e.g. 60 Hz). The higher the Hertz or refresh rate (like 120 Hz), the faster the screen responds and refreshes. This means using your phone will be more fluid.

If you are a mobile gamer, a higher refresh rate means your games will have less lag and stuttering and smoother animation, even if you're playing online. On top of this, movies and videos with a lot of motion will look more realistic.

Adjust the refresh rate
When it's time to dive into your favourite first person shooter or binge watch your favourite show, you can adjust your Galaxy S20 5G refresh rate to get the absolute best experience.

From Settings, search for and select Motion smoothness. Tap Motion smoothness again, and then choose your desired option:
Standard refresh rate (60 Hz): use this if you want to save your battery life.

High refresh rate (120 Hz): this refresh rate has all the benefits we discussed in the section above.

120 Hz refresh rate is not supported on WQHD+ resolution. If you switch to this resolution, the refresh rate will drop to 60 Hz (as default screen mode is 60Hz).