Galaxy Watch Active2 - Properly wear the watch (SM-R820 & SM-R830)
Last Update date :
Oct 07. 2020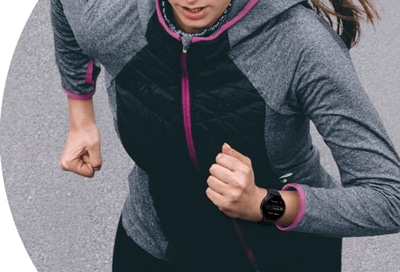 Wrap the watch firmly around your lower arm just above your wrist. Do not fasten the watch too tightly. Wear the device correctly. If you feel discomfort while using the device, stop using it. If your device becomes hot, please remove it until it cools.
Available screens and settings may vary by provider, phone, or watch.
Wear your smart watch properly
When you want to wear your watch, there's a proper way to put it on, so it will be nice and snug with no discomfort.

First, center the watch on top of your wrist and slide the end of the strap or band through the loop. Then, fit the strap or band to your wrist and firmly insert the pin into the adjustment hole. Ensure the pin is fully inserted into the hole. But make sure not to make the watch's strap too tight.
Strap tips and precautions
Do not bend the strap or band excessively. Doing so may damage your smart watch.

Do not brace your smart watch against your body or a table.

Some people may experience discomfort when wearing the watch for prolonged periods.

Do not expose the straps to very wet conditions. Wet straps can cause skin irritations. Dry the straps first. If you experience skin irritation when wearing the watch, stop wearing it and consult a physician.