Gear VR - Reorient the Controller of the Gear VR (SM-R325)
Last Update date :
Oct 04. 2020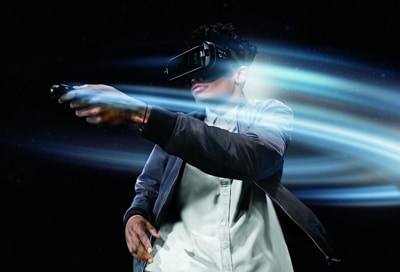 When you use the Gear VR, you may notice the orientation of the controller is a little off. Reorienting the controller resets the on-screen pointer to the default position, making everything right again.
The provided information refers to Gear VR sold in Canada. The available settings and options may differ for devices sold in other countries.
Reorienting the Gear VR Controller
1. To reorient the controller, press and hold the Home button from any screen until the circle fills up.
2. When the circle disappears, the controller is reoriented.
Please answer all questions.
The coding for Contact US > Call > View more function. And this text is only displayed on the editor page, please do not delet this component from Support Home. Thank you