Safeguard Kids from Inappropriate Online Content
Last Update date :
Oct 02. 2020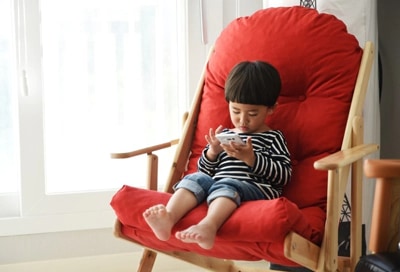 Kids enjoy using the internet, but as a parent, it can be very stressful to let them go online. Suddenly, the internet looks like the Wild West. No reason to panic, there are many ways to keep your kids safe online.
Use Samsung Kids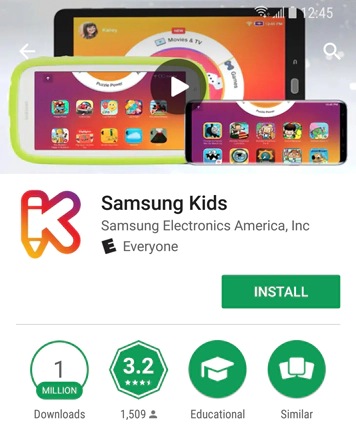 Samsung Kids is an all-in-one subscription service featuring the best movies and TV shows, games, and books for children 3 to 8. Family plans start at $7.99/mo. Samsung Kids allows you to protect your child from accessing potentially harmful content by setting up a PIN to prevent he or she from exiting Kids Mode. The parental control feature allows you to set limits on your child's usage and customize the content available. Download Samsung Kids from Galaxy Apps.
Talk to Your Kids
Communication is the key to any successful relationship. Keep an open dialogue with your kids about their online activities. Ask questions and share your experiences with them. The internet and technology in general will be part of their adult lives, so it's never too early to learn.
Monitor Your Kids
Let's be honest, there is never a good reason to leave a child alone on the internet. Going online should be a shared activity. You might not need to watch all the videos they are watching, but you should know what they are doing at any time. It's also the perfect opportunity to teach them the dangers of the internet and the importance of avoiding oversharing personal information.
Over time, and especially when your child becomes a teenager, he or she will want more independence. Start teaching good habits now to prepare your child for the digital world.
ESBR Rating System
Video games can be a struggle. Every kid wants to be cool and play the latest game just because everybody is playing it at school. But not all games are designed for everyone. To help parents, the ESBR was established in 1994 and has been rating games ever since. All games have a ESBR rating: E for Everyone, E10+ for those 10 years of age and older, T for Teen, M for Mature (17 and up) and A for Adult (18 and up). Use this rating system to determine if a game is appropriate for your kids or not.
Even though the ESBR rating system helps you determine if a game is suitable for your kids, it doesn't tell the whole story. The prevalent economic model for video games is free-to-play with micro transactions. So, you might want to make sure your credit card is not activated on the device your kids are using.
Use Parental Control
Most devices offer a parental control option. Take advantage of this feature to limit the amount of time your kids spend online and the kind of content they can access. Consult your device's user manual to learn how to set parental control. The process will vary based on device.
Please answer all questions.
The coding for Contact US > Call > View more function. And this text is only displayed on the editor page, please do not delet this component from Support Home. Thank you