Galaxy Tab S4 - Become a Camera Expert (SM-T830)
Last Update date :
Oct 04. 2020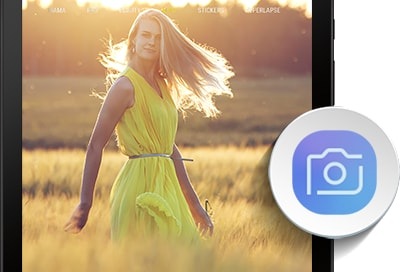 Whether you're a professional photographer or just want to take cool selfies or Insta pics, your tablet has all your needs covered. Learn how to navigate your way around your tablet's camera and adjust its settings, so you can become a picture and video expert.
Screens and settings available may vary depending on your Canadian wireless service provider and your software version.
Take Pictures and Record Videos
Time to capture a beautiful moment so you'll never forget it. Or, maybe it's time to take a picture of what your professor wrote on the board so you don't have to take notes. Either way, your tablet's camera will get the job done.

First, open the Camera app, swipe left or right to select your camera modes. To increase or decrease the brightness of your photo or video, touch the screen and then swipe the brightness slider the left or right. To zoom in or out, pinch the screen in or out.

To switch from the rear camera to the front camera, swipe up or down. If you want to get more artsy, touch the Filter icon that looks like a magic wand, and then select the effect you want. Once you're ready to take a picture or record a video, touch the Capture button or Record button and say cheese!

Shooting Methods
If it's hard to reach the Capture button because you need a perfect angle for your selfie, you can select a different shooting method. Open the Camera app, and then touch the Settings icon. Touch Shooting methods, and then touch the sliders to turn the methods on or off.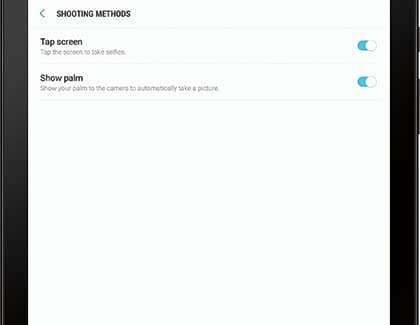 Now, you can just touch the screen or show your palm to the camera to take a selfie.

Camera Settings
Your tablet's camera is so great, you want to explore more settings so you can perfect your photography. The camera has all the settings you need to become the next big on Instagram.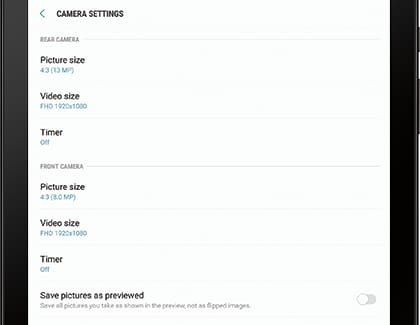 Open the Camera app, and then touch the Settings icon. Change your rear or front camera's picture size, video size, set a timer, and so much more. If you want to return the settings to normal, swipe all the way down to and touch Reset settings.

Please click the submit button below to share your feedback with us. Thank you for your participation.
Please answer all questions.
The coding for Contact US > Call > View more function. And this text is only displayed on the editor page, please do not delet this component from Support Home. Thank you