The Frame - Pair a Bluetooth Keyboard to the 43" UHD 4K The Frame (UN43LS003AF)
Last Update date :
Oct 05. 2020
Pair a Bluetooth keyboard to The Frame and control it from the comfort of your couch! You can also pair a set of Bluetooth headphones for an immersive audio experience.
The provided information refers to televisions sold in Canada. The available settings and options may differ from televisions sold in other countries.
Pairing a Bluetooth Keyboard
1. Press the Home button on your OneRemote.
4. Navigate to External Device Manager.
5. Navigate to Keyboard Manager.
6. Select Add Bluetooth Keyboard.
7. Select the keyboard you want to pair with The Frame.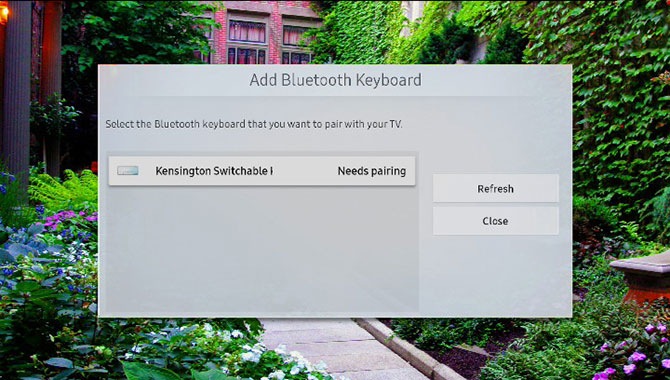 8. Select Pair and connect.
9. Follow the on-screen instructions to complete the pairing.
Using the Keyboard
With a keyboard connected, you can access The Frame functions quickly. For more information, please review the chart below: