Mobile Masterpieces by Hey Reilly
Re-imagining classical artworks for the digital generation
Digital Artist, Fashion Designer, Graphic Illustrator - Hey Reilly's identity remains a mystery, but his unmistakable style of distorting and reflecting pop culture has earned him a legion of fans on Instagram (@hey_reilly). He is known for pushing the boundaries of digital art and now, with the power of the Galaxy Note10+, he creates a series of artworks that remix classical masterpieces with 21st century culture.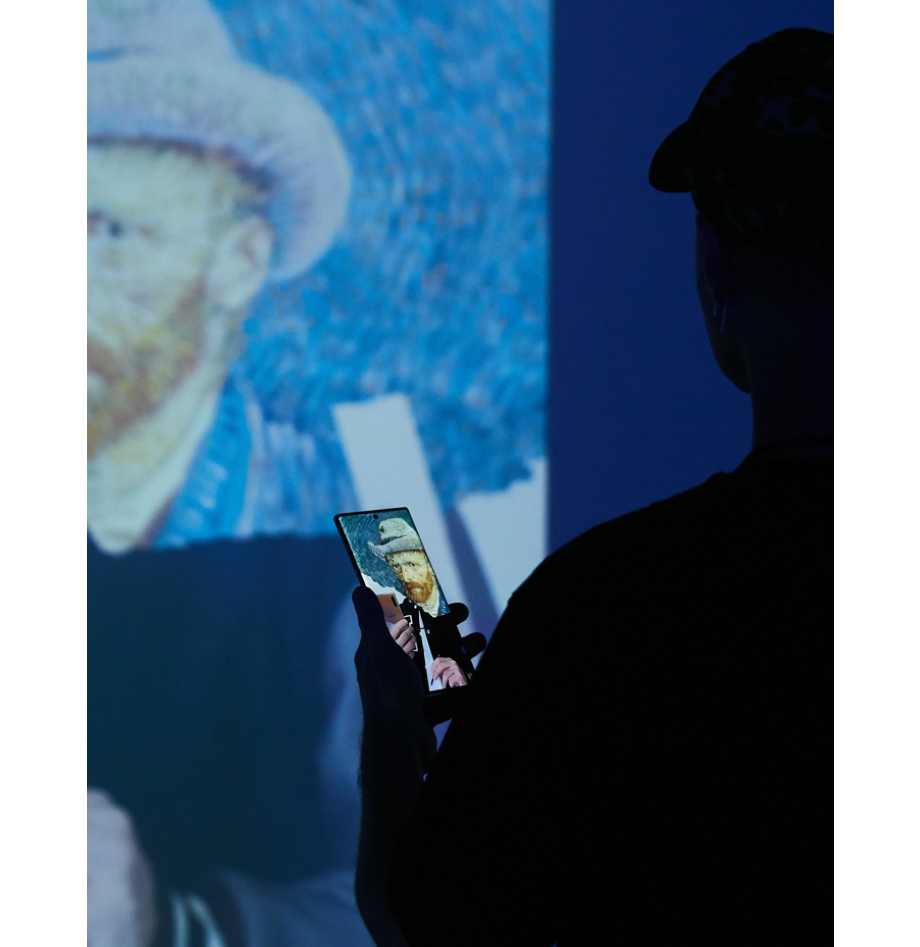 Capture. Create. Edit. Share.
Creative inspiration can strike anytime, anywhere, and now Hey Reilly is always ready with his Note10+ to hand. The suite of creative tools – including S Pen, Video Editor, multi-lens camera and AR Doodle – have revolutionised his creative process, allowing him to do so much more than ever before.
One stylus, many uses
The S Pen is the real game changer. Hey Reilly transforms handwritten notes into text, develops his idea with digital sketches and crafts his entire artistic approach – all using just his phone.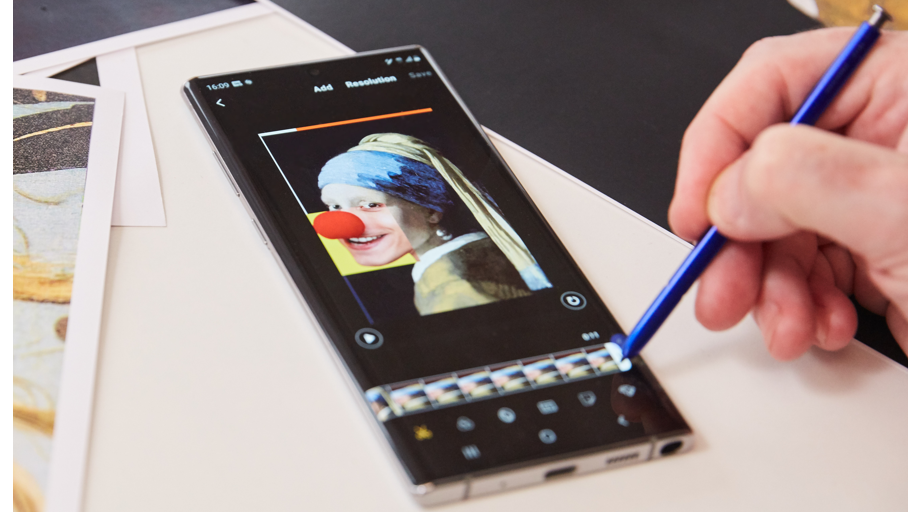 Edit on the fly
With Video Editor and the unique precision control of S Pen, Hey Reilly was able to create revolutionary motion imagery – and he can do it anytime, anywhere.
Captures like no other
Thanks to the power and performance of Night Mode and the Ultra Wide lens, the Note10+ allowed Hey Reilly to transform how he captures and exhibits his artwork, with beautiful studio shots that wouldn't otherwise be possible.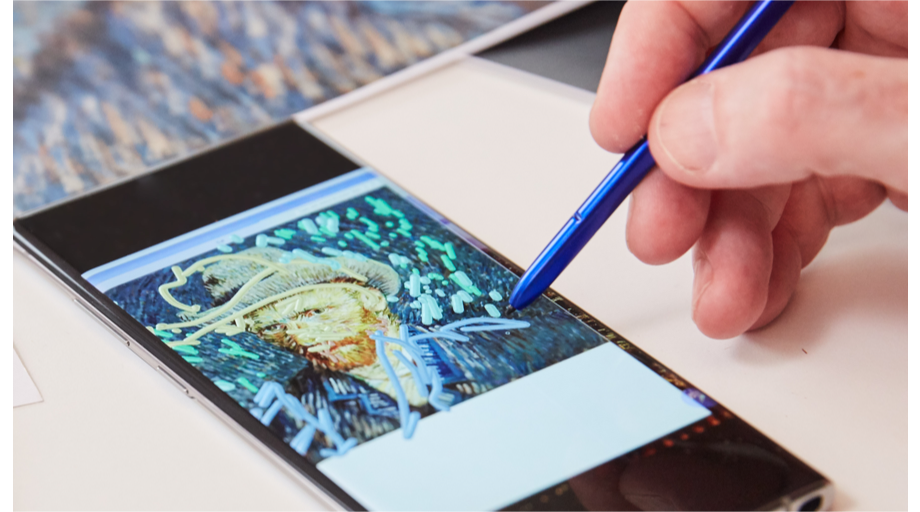 The power to transform
AR Doodle allowed Hey Reilly take image manipulation to new heights by sketching in 3D directly onto his creations. *Available only in the native Camera app.
The power to power creativity
The Note10+ is the world's most powerful creative toolkit. With its incredible all day power, unique S Pen, huge storage capacity and suite of creative tools – you're ready to create more wherever inspiration strikes… whether you're locked in a studio, stuck in a traffic jam or chilling on a beach.

Download exclusive Hey Reilly art on PenUp.

Find PenUp on Google Play
Think it. Write it. Capture it.
Take it further
Samsung accessories take your experience to the next level.