My Galaxy smartphone has frozen, how do I restart it?
If your device is frozen and unresponsive, press and hold the Power button and the Volume down button down simultaneously for more than 7 seconds to restart it. When your phone resets, you will feel it vibrate.
Please note: Depending on your device your power and volume down button may be found in different places to the image below.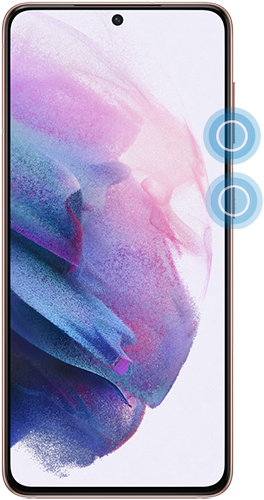 What to do if your phone frequently freezes
If after restarting the device you still find your device sometimes freezes or is unresponsive, follow the steps below.
For further support, please visit Samsung Support.
If you're experiencing unusual behaviour on Samsung mobiles, tablets or wearables, you can send us an error report or ask us a question in the Samsung Members app.

This allows us to a closer look at what is happening. The data is anonymised and only held for the duration of the investigation. Find out more about sending an error report through the Samsung Members app.
Please answer all questions.