The Evening Dream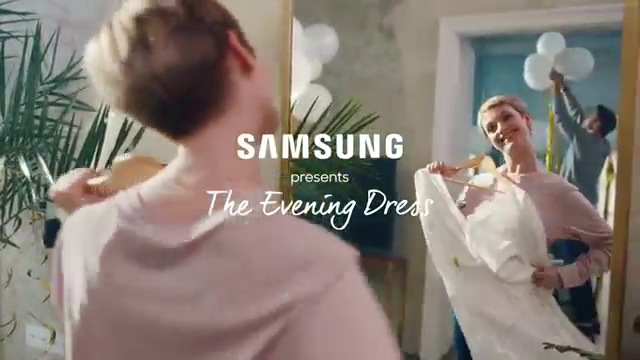 Add All You Want Anytime
Bear Breaks Into House
Wild Bear Does Makeup
AddWash™
Add any item, any time
Forgot a shirt? Add Wash lets you simply and quickly add forgotten clothes after your cycle has already started. You can also easily pop in hand-washed clothes that you just want to rinse or spin dry.
EcoBubble™
Undeniable performance of bubble
Samsung Ecobubble™ technology froths detergent with air and water, generating cleansing bubbles that penetrate fabrics and remove dirt up to 40x* faster than conventional dissolved detergent. Wash clothes as effectively in cool water as you would in warm water, saving energy up to 70%**  
*Based on springboard test report of Samsung Ecobubble™ vs conventional dissolving detergent
** Based on VDE test report of Samsung Conventional Cotton 40 °C vs EcoWash 15 °C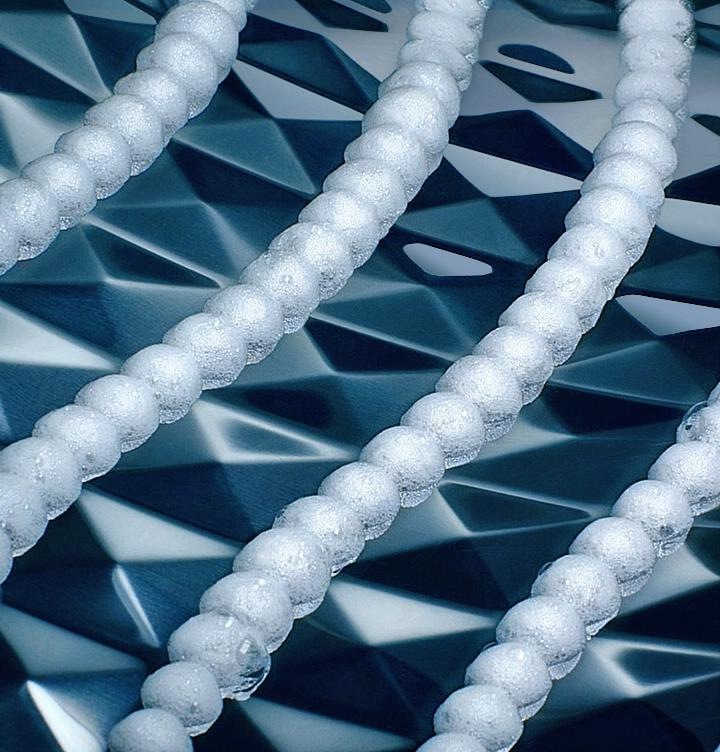 *Based on springboard test report of Samsung Ecobubble™ vs conventional dissolving detergent
** Based on VDE test report of Samsung Conventional Cotton 40 °C vs EcoWash 15 °C
Do More in Less Time
Top load washers
Our high efficiency top load washers feature meaningful innovations and contemporary design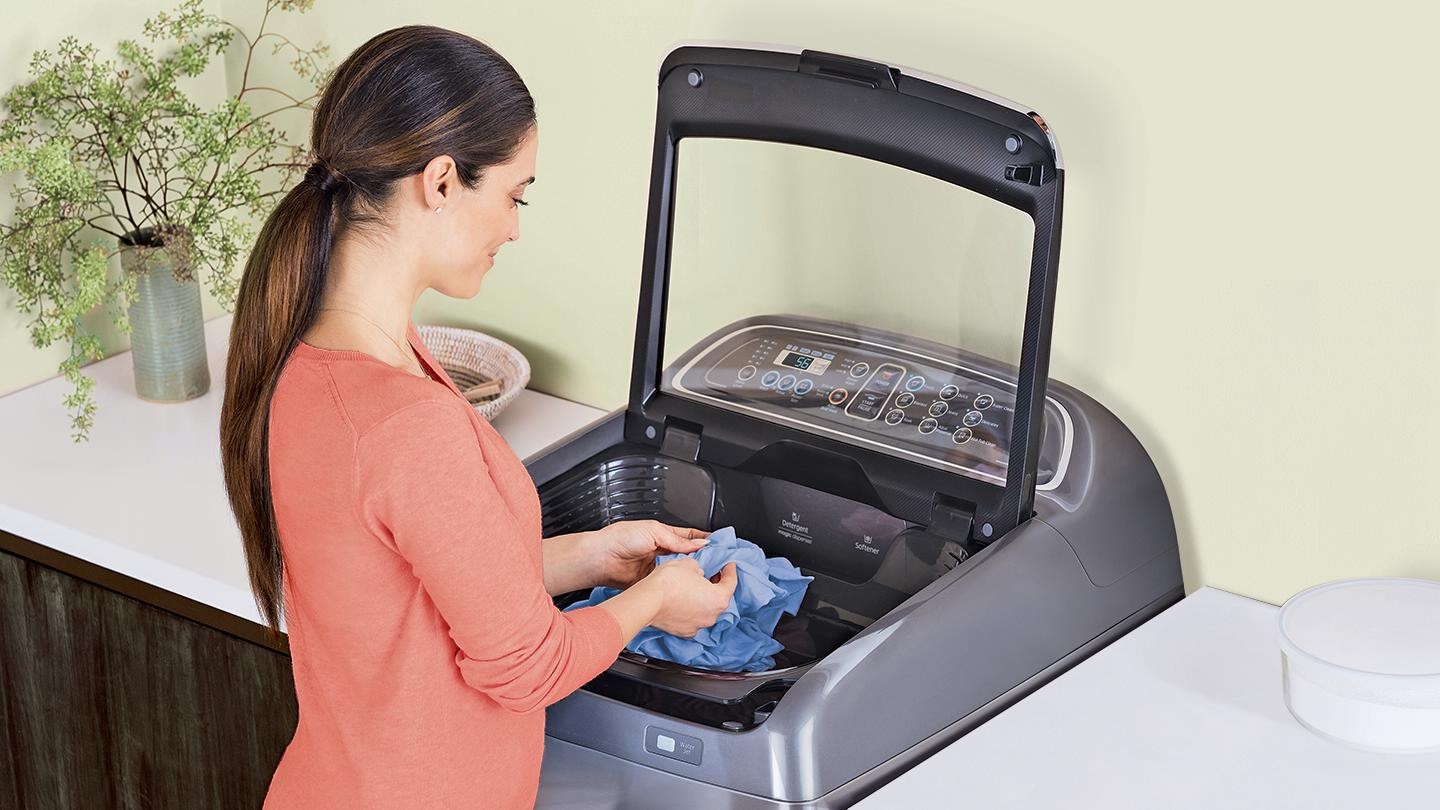 Activ Dualwash™
Add a sink to your laundry room for all your stain removal and pre-washing needs. Simply lift the sink to let items fall into the washer.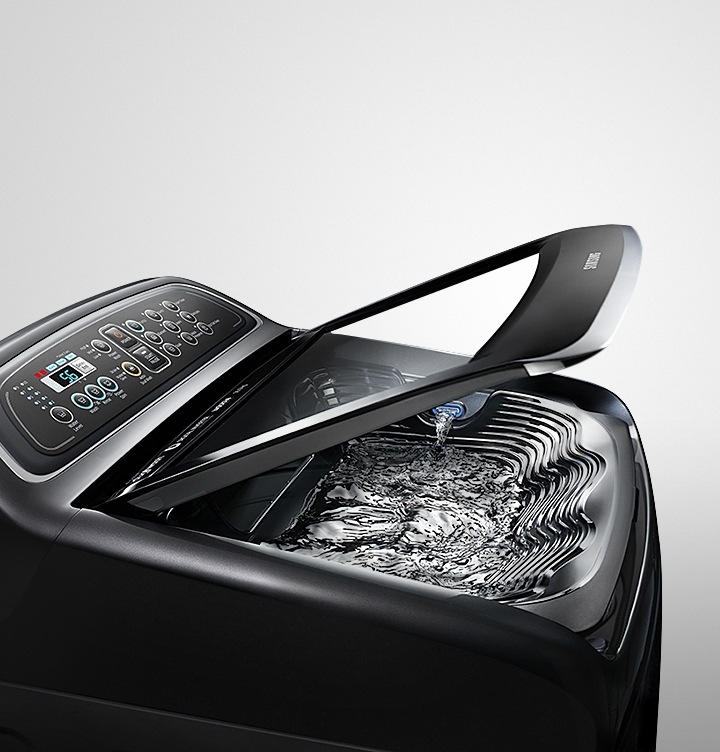 A Whole New Spin
Wobble technology
The innovative wobble pulsators generates multi-directional washing flow movement that moves water to all areas of your wash load. And it gives you increased cleaning power and treat your clothes to a higher level of delicate fabric care.
Flexible Drying Option
Samsung dryer's extra large capacity lets you take care of more laundries in one load. Drying up to 8kg in one load saves you time by not having to dry as many loads each week.
Meet the New-Age Washing Machines
With time, a washing machine has become an essential home appliance. Getting one for your home laundry reduces a lot of efforts and offers convenience to your daily home chores. Not just this, a mesin basuh takes minimum time to give you clean and dry clothes.
The new-age washing machines are nothing like their older counterparts. Advanced technology and innovative features have completely transformed the laundry experience. Samsung's line of latest washing machines comes with varied features and specifications for multiple applications. Here are the parameters you need to consider before buying one -
Washing Machine Type
The first thing to look for while buying a washing machine is the type. Here's a list of the different types offered by Samsung.
Washer

If you want a machine only for washing purposes, then a washer is the best bet. Samsung offers front load washers that come with wide-ranging capacities and features.

Top loader

If a front-load washing machine is not your type, opt for a top load washer. Based on your convenience, you may pick the one with buttons at the back or front.

Dryer

When drying clothes is a hassle, you need a powerful dryer that offers excellent results even during wet seasons. Pick the Samsung front-load dryer to ease your task.

Combo

A washer-dryer combo is an ideal machine to buy for your home. It comes with top-loader and front-loader options and works well in both operations.
Washing Machine Capacity
The next thing to look for is the capacity. The number of clothes you want to wash in a go will determine the capacity you need. Samsung machines range from 6kg to 21kg.
For a small family, a 7kg washing machine or a 10kg washing machine is ideal. But, if you have a large-sized family, a 16 or 20kg washing machine is what you should opt for. For those who have separate washing and drying needs, it is ideal to buy a combo machine with multi-load capacities. For instance, Samsung offers a washing machine with dryer that comes with a 21kg washer and a 12kg dryer.
Washing Machine Features
The many special features add to the convenience of using a washing machine. Select the ones that suit your requirements the best. The top features you enjoy while buying a mesin basuh from Samsung are as follows:
FlexWash

FlexWash offers you the flexibility to wash your clothes the way you want. You may simultaneously operate two washers in a single machine at your own convenient time.

AddWash

AddWash allows you to add clothes into the machine, even after the machine has already started its operations. You may also put hand-washed clothes later to simply rinse or spin dry them.

Eco Bubble

The Eco Bubble technology converts detergent into bubbles. These bubbles quickly penetrate deep into the fabric to remove dirt and deliver powerful cleaning.

Bubble Soak

Adding to the Eco Bubble is the Bubble Soak technology. It immerses the clothes completely into bubbles and helps them get rid of stubborn stains

Activ DualWash

Activ DualWash comes with a sink at the top. You may hand-wash delicate fabrics or treat heavily stained clothes, before the actual washing treatment begins.

Digital Inverter

The Digital Inverter Motor makes the Samsung machines energy efficient and lets them operate with minimum noise. The machines also offer a long-lasting performance and come with an 11-year warranty.

Magic Filter

The easy-to-clean Magic Filter collects all the dirt particles coming out from your clothes, keeps your machine clean and ensures that your drainage isn't clogged.

Diamond Drum

Samsung washing machines come with a soft curl diamond-shaped drum along with tiny water exit holes. This is gentle and smooth on your fabric and ensures that the clothes are not damaged or trapped anywhere.
With so many options, you enjoy enhanced cleaning and superior performance just as you desire.
Get the latest and best washing machine for your home today and say goodbye to all the washing and drying hassles. Buy it online or check out your options in-store in a Samsung store near you.