Knox Enterprise Firmware Over-the-Air
With Knox Enterprise Firmware-Over-The-Air (E-FOTA), you're in control of if and when an OS or firmware update gets rolled out to your enterprise's mobile devices.
OS updates, on your schedule
Knox E-FOTA lets you specify which OS version to deploy, when and to whom.
Control over OS version
Specify the OS version, whether it's the latest or an earlier version
Group management
Roll out firmware updates by user group regardless of which device model or current OS version
Schedule deployment
Set the deployment for a time of day that minimizes business disruption
Mandatory firmware updates
Keep your entire fleet of mobile devices current with forced updates that don't require user interaction.
Silent updates
Scheduled updates initiate automatically, keeping all devices on the same OS version
Address urgent security risks
Forced updates ensure all devices are immediately patched
Unplanned firmware updates can play havoc with productivity
With the ability to control OS updates, you can QA test in advance to uncover potential compatibility issues between the new firmware and your business applications.
Knox E-FOTA deployment options
Cloud or on-premise
E-FOTA capabilities can be accessed in the cloud or run on-premise
EMM integration
E-FOTA integrates closely with leading EMM solutions so you manage updates across your existing user groups
More resources about Knox E-FOTA
Getting Started with Knox E-FOTA
How to purchase Knox E-FOTA
Samsung Knox E-FOTA can be purchased from leading mobile carriers and IT solution providers, including:
Get started with a 90-day free trial of Knox E-FOTA
Please provide your contact details to get started with a free trial of Knox E-FOTA or discuss a project with our sales team. Or you can call (866) 726-4249 to talk to an expert now.
More mobility software solutions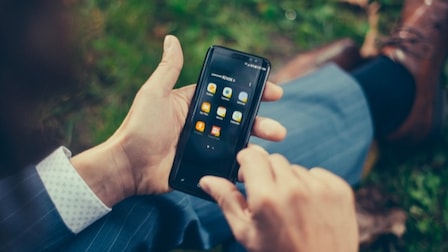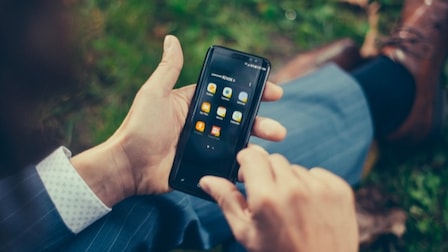 Knox Platform for Enterprise
Mobile security solutions and ongoing support
© 2022 Samsung Electronics America, Inc. All rights reserved. Samsung is a registered trademark of Samsung Electronics Co., Ltd. All products, logos and brand names are trademarks or registered trademarks of their respective companies. Screen images simulated.
Stay in the know
Contact a sales expert
Get in touch with our sales team to discuss tailored solutions for your business. You can call (866) 726-4249 to talk to an expert now, or use the form below to submit your requests.
Get product support
Find manuals, downloads, warranty information and more. We also offer FAQs and demos to help with business product questions.