Get your company's new phone, tablet and wearable devices configured and settings tailored to specific needs in a snap. Knox Configure is a cloud-based device provisioning solution that lets you remotely configure, secure and update company devices right out of the box. Now it's as easy to manage hundreds of devices as it is one.
Configure secure devices without unboxing
Automated device provisioning
Automatically provision, enroll and configure your corporate Knox Configure devices during initial setup and after factory reset.
Default device setting change
Prepare initial device settings for your business with Knox Configure so devices are ready out of the box.
Streamlined device setup and configuration process
Skip unwanted setup wizard steps and remove unnecessary preloaded apps.
Create purpose-built mobile appliances
Professional kiosk mode
Use Knox Configure to transform an off-the-shelf device into a business kiosk by limiting it to a specific app.
Customized device experiences
Repurpose device UX into specific use cases for your business with modified default behaviors.
Brand your configured devices
Customizable booting UX and screen
Feature your own animations and logos on software and customize home and lock screen items as needed.
Quick access to corporate services
Configure shortcuts to access your corporate websites or call numbers.
Automated app deployment
Pre-install your business apps on Knox Configure-provisioned devices automatically, over the air.
Configure advanced device settings
Configure a wide range of device settings at the granular level and take full control of corporate-liable devices.
Connectivity settings
Manage and restrict device settings for Wi-Fi, Bluetooth, GPS, NFC and Flight mode. Also disable mobile data and SIM lock.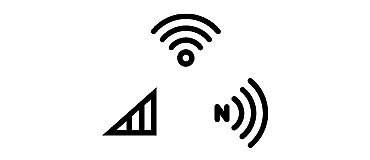 Dynamic update
Receive server push notifications. Dynamically update apps and configurations.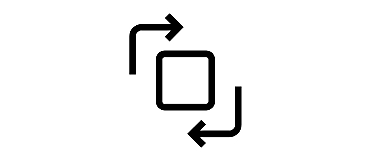 Feature restriction
Restrict Roaming, Tethering, Factory reset, SD card, USB storage, Camera, Microphone and more.

Knox security
Take advantage of Knox Shared Devices services and secure your network by whitelisting or blacklisting apps and URLs.

Resources for getting started
The Ultimate Guide to Customizing Tablets
Sign up to find how Knox Configure enables you to reconfigure a fleet of tablets into purpose-built mobile devices optimized to your specific industry needs.

Purchase Knox Configure from a reseller
Get started with a free trial of Knox Configure
Please provide your contact details to get started with a free trial of Knox Configure or discuss a project with our sales team. Or you can call (866) 726-4249 to talk to an expert now.
More mobility software options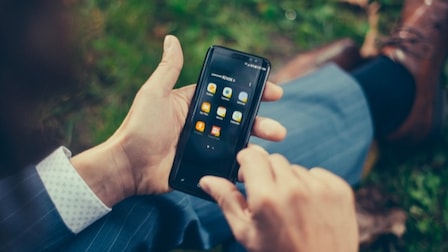 Knox Platform for Enterprise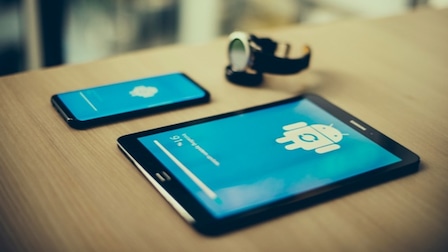 Mobile security solutions and ongoing support
© 2022 Samsung Electronics America, Inc. All rights reserved. Samsung is a registered trademark of Samsung Electronics Co., Ltd. All products, logos and brand names are trademarks or registered trademarks of their respective companies. Screen images simulated.
Stay in the know
Contact a sales expert
Get in touch with our sales team to discuss tailored solutions for your business. You can call (866) 726-4249 to talk to an expert now, or use the form below to submit your requests.
Get product support
Find manuals, downloads, warranty information and more. We also offer FAQs and demos to help with business product questions.