Set a Security Lock on your Watch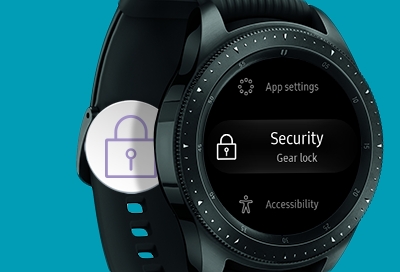 You used to leave your regular watch lying around, but that's not a good idea with your smart watch - at least if you don't have a security lock set. With no protection, anyone can access your personal data. But when you set a screen lock, your watch will lock itself after a certain amount of time and it will need a PIN or pattern to unlock it.
Available screens and settings may vary by provider, phone, or watch.
Set a Security Lock
You keep a padlock on your suitcase to keep out strangers, but that's not necessary for your watch. Just set a security lock, where you will need to enter a digital passcode to unlock it. Here's how:
From Settings, swipe to and touch Security. Then touch Lock or Gear lock, and then touch Type.
You can select from the following lock types:
Pattern: Set a pattern to draw on the screen to unlock your watch. This provides a medium security level.

PIN: Set a four digit PIN to unlock your watch. This provides a medium to high security level.


None: No lock screen will be set. This provides no security.

Note: To remove the security lock, repeat the steps mentioned above, enter your security information, and then touch None.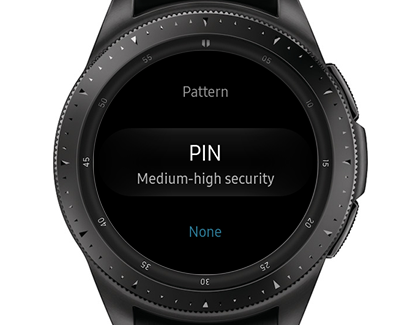 Security Lock Settings
Every time you want to make a payment with Samsung Pay, you have to enter your lock PIN and your payment PIN on your watch. No worries, you can make it so your watch only locks when you want to make a payment.
From Settings, touch Security and then touch Lock or Gear lock. Touch Use for and then select Payments only. Your watch will stay unlocked until the next time you use Samsung Pay.
Note: This feature is not available on the Gear Sport.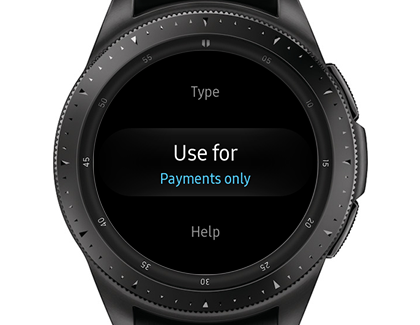 How would you like to contact us?
1-800-SAMSUNG Mon – Sun: 8AM – 12AM (EST)
mobile|wearables|smartwatches|gear-s2