Intuitive design and smart features are what differentiate a messy looking kitchen from a modern space for cooking and dining with the whole family.
An uncluttered kitchen gives the impression of being bigger, cleaner and provides more calm and order to a usually messy space. Even if you have a small kitchen area, learn how to make it the central piece of your household with these 5 design tips to optimise your kitchen efficiency.
Overhead lighting
Kitchen lighting, unlike in other rooms, need to be carefully chosen. Consider overhead lighting for this particular room. Not only this will provide a clear and flawless lighting, it will also avoid any shadows on the counter space while you're cooking. For example, under cabinet lights are ideas as they directly project light on the countertops.
Think about equipping your kitchen with LED lights as it will provide a cooler and more power efficient lighting in your kitchen.
Design and smart kitchen appliances
An important component of your kitchen design and efficiency is your choice in appliances and kitchen equipment. Make sure to adapt your fridge and microwave colour and material to your overall kitchen design. For example, it is best to complement a modern kitchen with a cutting-edge refrigerator.
The RT7000 (RT85K7110SL) powered with Twin Cooling Plus™ technology is not only power efficient using LED lights and sleek with its clean steel material, it can also hold as much as 850 litres, making sure all your groceries is stored and preserved for longer.
Cut cleaning time
Choose materials wisely when it comes to your kitchen. Careful design decision will help cleaning and make it easier. As pretty as stainless steel looks for your counter space, it also scratch very easily. Spaces between tiles are difficult to maintain as well. It's better to opt for a surface that's easy to work on and care for. Prefer a matte finish as it shows less dirt as glossy furniture does.
Manage space smartly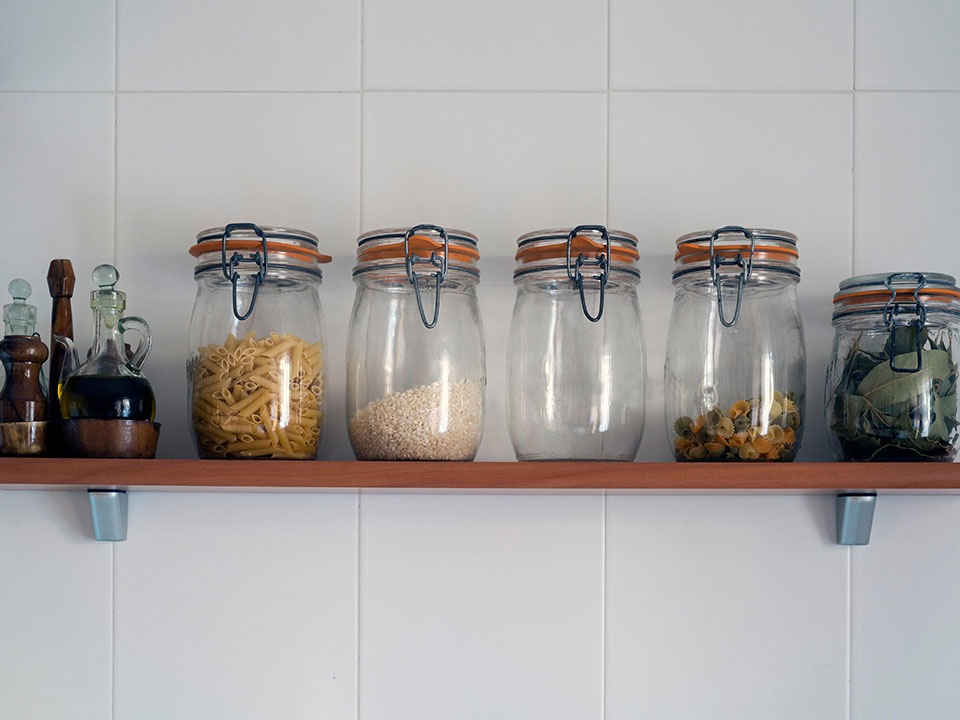 Especially if your kitchen space is reduced, it's crucial to manage your kitchen configuration efficiently. Plan wide paths throughout the kitchen, and think about how many people will get to cook at once. Think smartly when it comes to kitchen space. For example, a single bowl sink can save a lot of counter space, and wall mounted storage will help keep kitchen counters free. Remember, there's no such thing as too much counter space!
Minimize equipment
If you have a limited kitchen space, you might want to limit your utensils, or at least plan alternative storage spaces. You can cook most dishes using only a stockpot, a skillet, a few saucepans, two chef's knives, a paring knife and a bread knife. Make sure all the equipment you have is high quality, and you won't need the additional cookware. When storing them, think of saving spaces by using S-hooks and pot racks to hang kitchen tools and install a magnetic knife rack.
Lighting, space arrangement and choice of appliances can change an unpractical space into a highly functional kitchen. Let us know your design tips to optimise your kitchen efficiency by commenting below!