While hands-free connectivity is becoming more and more important, many questions come to mind when talking about fitness wireless earbuds.
The IconX gear aims to provide a whole new fitness experience with its in-ear heart rate sensor measuring precisely your workouts and standalone music player.
1. Why would I need wireless earbuds?
Anyone who has experienced working out with regular earphones will know the struggle of running or skipping with the wires flying everywhere, and ending up finishing the workout session earlier because of the frustration. The IconX wireless earbuds mean freedom in your workout, while guaranteeing a seamless measurement of your fitness stats!
2. Will my wireless earbuds stay put in my ears while I work out?
The IconX wireless earbuds are made to stay in your ears, even while you work out. It comes in three sizes so you can pick the right wingtip adapted to you.
3. How do I keep my wireless earbuds without losing them?
The IconX USB connector and charging case is specially designed to be a case for the earbuds but also a charging pod, coming with up to two additional charges. The earbuds should last an hour and a half while you stream music from your smartphone, and 3 hours and a half when playing music stored directly on the earbuds' 4 GB internal memory.
You can also use the charging case to transfer music onto the IconX earbuds. All you have to do is connect the case to your smartphone using the USB connector and launch the Samsung Gear app. You can then manage music in "music setting".
4. How is it a fitness device?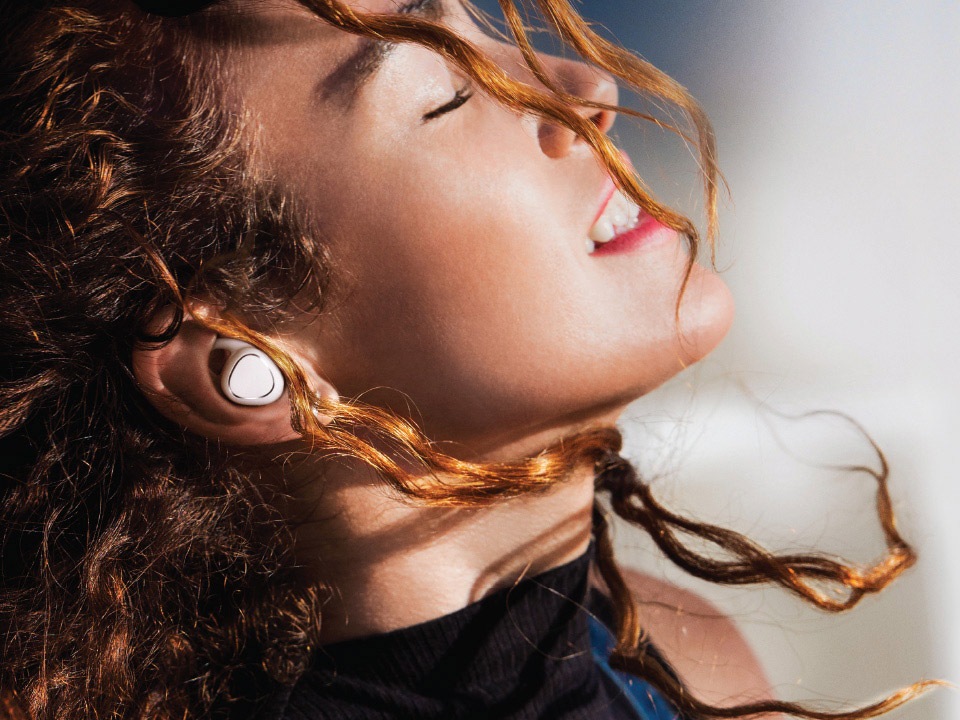 Thanks to its numerous sensors, the IconX wireless earbuds can monitor your movements, distance traveled, heart rate and burned calories.
This data is collected within the S health App, and you can also transfer this data to other compatible fitness apps.
5. How do I add music onto the wireless earbuds IconX?
You have two options to listen to music with the IconX wireless earbuds: either you couple it with your smartphone using the Bluetooth to listen to your smartphone music, or you can use the internal memory of the earbuds. They can store up to 1,000 songs.
6. How do I control the wireless earbuds IconX?
Once you've put the IconX wireless earbuds in place, it's now time for a workout! Lightly tap once one them to start playing music. Two taps on the side of the earbuds will skip to the next song, while three taps will go back to the previous song. Swipe the earbud up or down to control music volume. You will notice how surrounding noises are instantly blocked to make you enjoy fully your favourite tunes.
7. How does IconX tracks my workout?
Tap and hold your earbud and wait for the "workout started" before you start running. Your workout stats tracking will start after a kilometre running.The IconX wireless earbuds will use the in-ear heart rate sensor to measure your distance travelled, speed, calories burned and heart rate. The IconX earbuds recognize instantly if you run or walk, and is fully integrated with the S Health app on your smartphone.