From Saudi Arabia to Dubai or Abu Dhabi to Oman, discover these tips to plan your road trip and be fully prepared for your adventure.
Road trips are always a fun way to pass time, especially when they are taken with the closest of friends. You can visit cities or countries that are nearby without the extra expense of plane tickets and add a pinch of adventure to your journey.
Be prepared for your road trip as staying in the car can become tedious. Having a plan can provide a more exciting way to spend time in the car, whether you're travelling with your friends or family. From having snacks to packing your digital cameras, learn how you can prepare for your next road trip.
Pre-road trip preparations
The last thing you want is to have a car stuffed with items that you will not need. An important part of a road trip is making sure you have the necessities to ensure comfort and ease during your car ride.
Begin your packing process by preparing a bag with enough clothes to last you the exact number of days. This way you will have more room in the car to fit everyone's belongings. Also keep in mind that you may pick up souvenirs along the way.
Don't leave your pillows and blankets behind. Bringing them along will help if you need to make a quick stop for some sleep before you reach your destination.
Fuel up
To make the most of your trip, fill up your tank the day before, so that you have time to fit other activities into your schedule on the day of your vacation.
Prepare snacks
A great way to save money is to pack snacks for the ride. This way, whether you want to stop for a picnic or cover more ground without as many pit stops, you are covered when it comes to food until your next planned stop.
Pack your chargers
Make sure that you take car chargers to ensure your devices, such as smartphones, tablets and laptops, do not run out of battery by the time you get to your destination. While it's better to be prepared with back-up chargers, you can always switch your phone to a power saving mode. Samsung's Galaxy A7, for instance, and has an Ultra Power Saving mode, which dramatically reduces battery consumption by shutting down unnecessary functions. It also has a long-lasting battery to cope with heavy usage (a battery life of 3,300 mAh), so you have less to worry about during a long journey.
Finding your way
Everything is great until you realise you have taken the wrong turn, and sometimes veering off the beaten path could actually be fun.
But don't leave home without your Samsung smartphone to guide you in the right direction.
Using your Samsung device, you don't have to worry about getting lost. Even if you do not begin your trip using the navigation, you can easily access S Voice and the navigation system while on the road to help find your destination among other places, such as nearby restaurants, petrol stations and more.
Musical vibes
What is a proper road trip without music that sets the mood for fun and adventure with friends or family? Create a playlist so that no one has to worry about continuously searching for stations once one radio station runs out of signal.
For those traveling with children, don't forget to bring along your Galaxy Tab S2. From watching movies to playing games, your child will be satisfied for the entirety of the trip.
Time for a pit stop
Before taking your trip and realising that you've wasted a large amount of time passing through boring cities and not covering as many interesting locations as you thought you would, make it easy on yourself by researching some interesting towns along the way, allowing for your pit stops to be more meaningful.
Road trips are fun for a multitude of reasons, but driving can become tiring for the designated driver. It is important to take pit stops in order to alternate drivers, rehydrate and refuel on snacks.
Record your moments
It is almost obvious at this point that the best way to remember the greatest road trips and vacations is the use of your smart devices to record and take pictures of the exciting moments.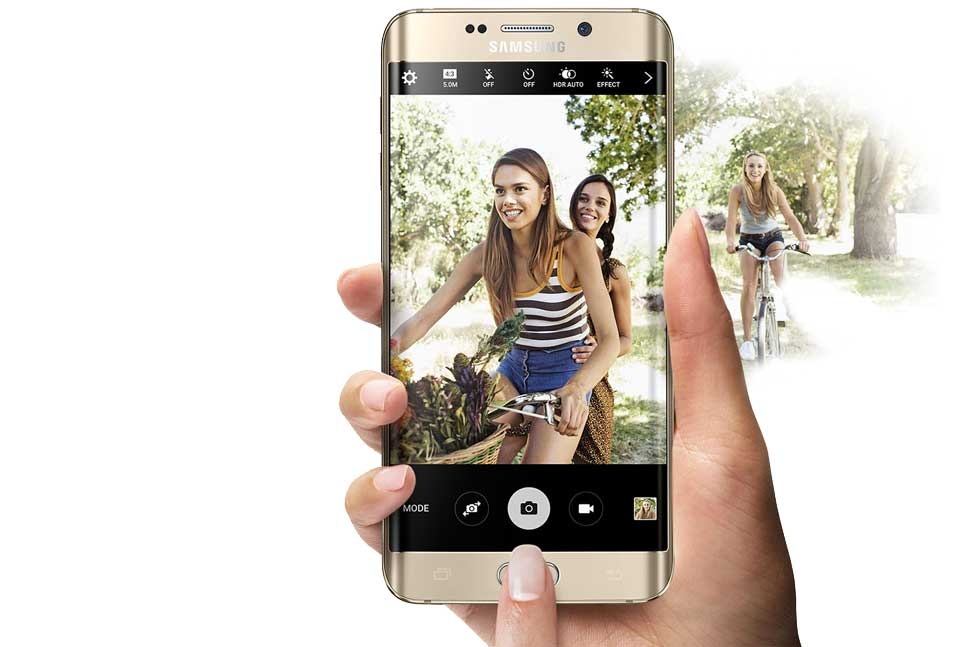 As you pass through some of the most fascinating deserts in the world or through some of the most modern cities, take pictures and record the journey using anything from slow-mo to time lapse and more on your smart cameras or phones.
The Galaxy Note5 and S6 edge+ feature a 16MP camera that delivers crisp photos with optical image stabilisation, which can help you capture important moments even from a moving car.
Gaming on the road
Come prepared to your road trip by thinking of a couple of games that will keep your passengers entertained. Games such as 'I Spy' for kids and twenty questions for adults are a fun way to use on the road as a part of your game.
Making road trips exciting
Whether you're taking a pit stop to jump into a hot spring along the way or you are snapping pictures with your smartphone, road trips can be fun for everyone with a bit of preparation. Throw some bags, blankets, snacks and gadgets into the car and you're on your way to the perfect road trip.