December 18th marks UN Arabic Language Day. If you don't speak Arabic yet, there are chances you've tried to learn some words at some point if you live in an Arabic-speaking country.
Arabic is a difficult language to learn, and it might be tempting to learn a few sentences only and not immerse yourself in the language. Learning Arabic might be tough at times, but it is worth it! Here are 4 ways to make learning Arabic easier:
Write and draw flashcards to remember Arabic words
When learning Arabic, you will find out that the vocabulary might be intimidating at first. Use flashcards to write down the English word on one side, and the Arabic word on the other. You can also draw them if that works better for you. Practice every day, and work it into your repertoire. You never know which word will be useful, so write and draw them all down, and read your flashcards daily.
Study on your own using an app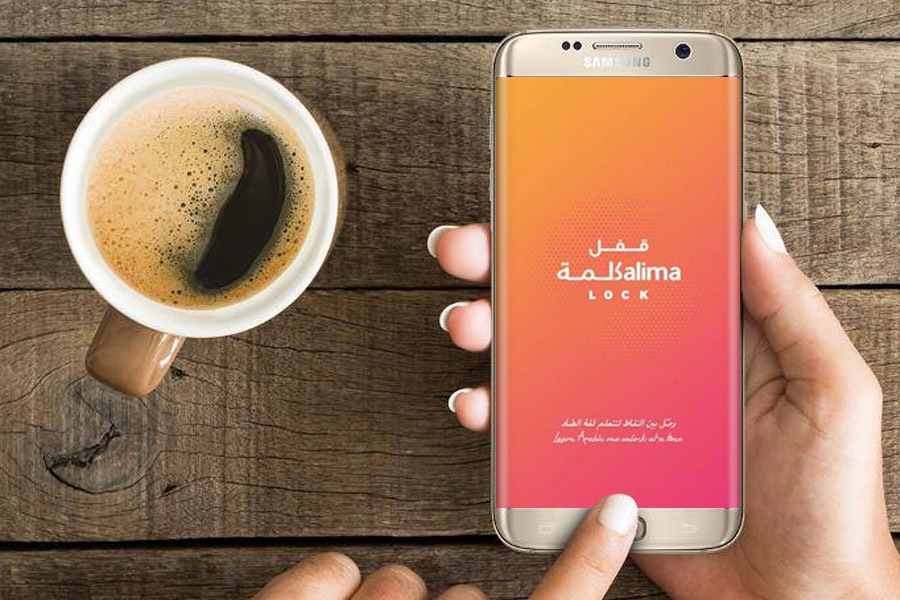 Learning the basics of Arabic is important before starting to immerse yourself into the Arabic-speaking world and speaking openly with Arabic speakers. Learning through an app is ideal if you have a visual memory. Numerous apps exist to help you learn Arabic on your own. Your Galaxy S7 edge and S7 is your best ally to find beginner-level lessons to any language. Get practicing using KalimaLock, the first smart device padlock teaching you Arabic! To unlock you phone, you will first have to learn, write or pronounce a word in Arabic. Talk about motivation!
Talk with Arabic speaking people as much as possible
If you have Arabic-speaking friends, it's now time to speak Arabic with them! Expose yourself to all things Arabic, whether it is music, conversations, soap operas or news. Don't hesitate to say a few words, no matter how many, to your local barber, grocer or restaurant owner, and remember practice makes perfect! The more Arabic you'll hear, the easier the pronunciation will be, and you'll remember more when immersed in an all-Arabic world.
Find an Arabic speaking tutor
Meet up with an Arabic-speaking friend or tutor, and agree that Arabic only must be spoken for an hour. If you speak a language that your friend might want to learn, you can even reciprocate after the hour. Focus on words, try and learn as much as possible. Each conversation should have a theme, such as travels or family for example. You can focus on basic sentences to start, and expand from there.