Surprise your loved one with wonderful gifts and experiences.
Love is an emotion that cannot be expressed enough. There are many occasions throughout the year where you get to display your affection for your partner – from birthdays and wedding days to anniversaries. Valentine's Day is another special occasion that gives you a chance to celebrate your love. It reminds you of the importance of your significant other and presents an opportunity to share a token of your love.
Here are a few ways you can make it a day to remember for your loved one:
Drops of love
Good things come in small packages. You may decide to give one grand gift to your partner to express your love. But this Valentine's Day, try to give gifts in installments to make the whole day special. Start by sending or giving a rose in the morning, follow it up with a card a couple of hours later, then perhaps a small box of chocolates, and so on. Your partner will be reminded about your love throughout the day. Save the best gift for last and give it in person during your romantic dinner or evening date.
A time to relax
Nowadays, busy work routines and endless household chores leave little room for relaxation. Perhaps the best way to celebrate the day could be to take a break from the routine. Take this opportunity to relax and spend quality time together at the spa, whether you have the whole day off or just the evening to yourselves. Get a couple's massage, enjoy other grooming services or just hit the pool to get a chance to unwind.
Thoughtful gifts
If you want to do one grand gesture by giving a memorable gift, there are a number of options. You can gift your partner Samsung's Gear S2 premium edition wearable device which features great unisex designs with smooth functionality. You can choose between an 18K Rose Gold edition, which comes with an Ivory Genuine Leather Band, or the Platinum edition that features a Black Genuine Leather Band. With a variety of band designs available, you can select a band that suits your loved one's personality. You can also make the device even more personalised by setting your couple photo as the watch face or designing a new one with Gear Watch Designer before gifting it.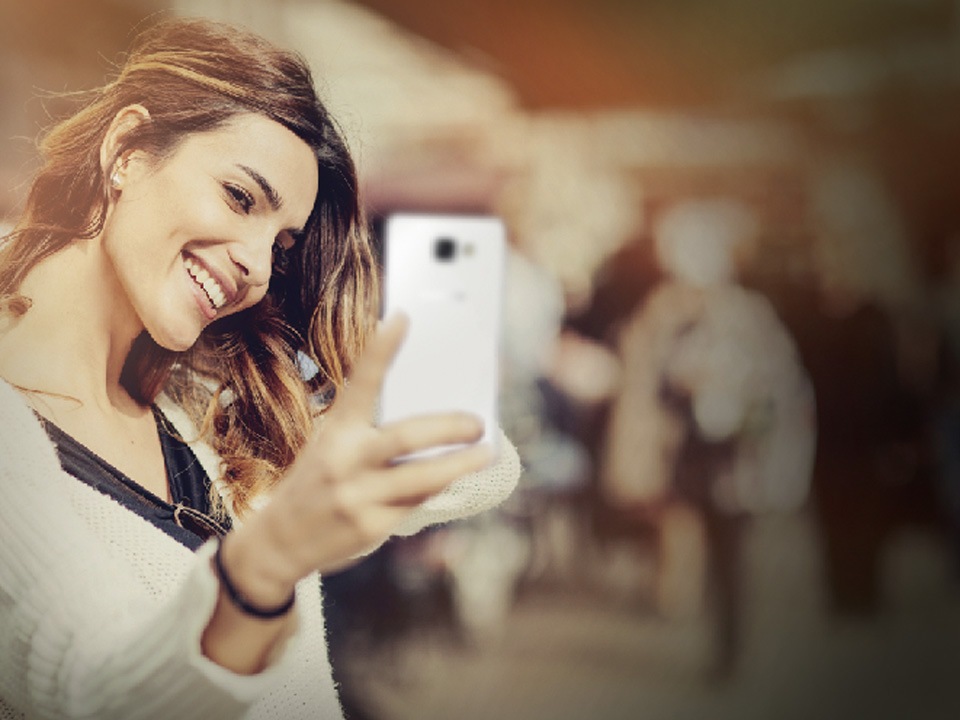 If you think a smartphone will be more relevant, you can gift a Galaxy A5 that will match your partner's trendy lifestyle. If he/she likes taking great photos and selfies, the phone's camera will be the perfect tool to capture remarkable shots with a 13MP rear and 5MP front-facing camera, in addition to special options such as a wide selfie mode. It also has 16GB internal storage with a microSD slot for up to 128GB of additional storage that can be used to collect your beautiful memories and captured moments.
Rekindle memories
Create a slide show or montage of your special moments together to show how much you love your partner. You can use Series in Galaxy Note5 & S6 edge+ to make your own memorable documentary and share your love messages. Make your video more exciting by using the collage mode on the devices, which allows you to create a collage of up to four videos that can play simultaneously on the window. You can even add your own sound track in the background to further personalise the video.
Remember their interests
Celebrating Valentine's Day doesn't have to mean a romantic dinner at a hotel overlooking the corniche or attending special parties for the occasion. If you want show your appreciation to the person you love and make the day special, do something that he/she truly enjoys or treasures. Does your partner love extreme sports? Take him/her to the autodrome for an exhilarating race or bungee jumping for a leap of faith. Is his/her definition of a memorable night a quiet picnic and stroll along the beach? Keep it simple the way he/she likes it. It can turn out to be more valuable than an extravagant evening.