We all know mismatched socks are a no-no… But what other fashion mistake should no one never do?
Beyond mere colour matching, fashion and style can seem like a complicated science to many, but a few set of simple rules are enough to set a basic example of fashion to-dos.Here are 5 common fashion mistakes and how to avoid them:
1. Wrong colours associations
There are some easy rules to follow when it comes to colour associations. Make sure to limit each outfit to a maximum of three colours or shades to keep a coordinated outfit. Associating different patterns is a difficult exercise. Stick to one pattern or none, and focus on the right colours associations!
How to avoid this fashion mistake: Plan outfits ahead of time
Before going to bed, select the outfit you will wear the next day. In addition to help you avoiding a fashion faux pas, this will save you time and frustration in the morning!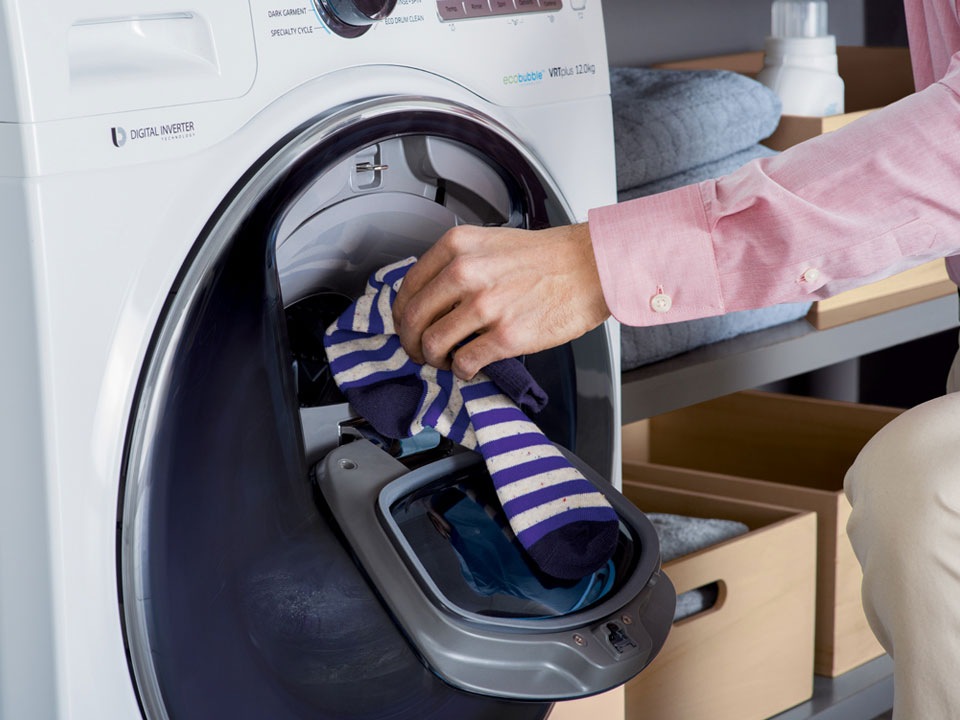 Matching your socks to the situation is an important element of your overall look. Avoid white socks in any other situation than going to the gym, and always match your socks colour to your trousers in a professional setting. Never wear mismatch socks.
How to avoid this fashion mistake: Always have the right socks prepared for your outfit. 
With the AddWash washing machine, you can add your socks to your ongoing washing to make sure you don't find yourself in an unfortunate situation!
3. Badly fitted clothes
Ill fitted clothes will make your look unflattering and sloppy. No matter what your body type is, well-fitted clothing are guaranteed to improve your look.
How to avoid this fashion mistake: Buy quality clothes.
It is worth investing in a few basic pieces from quality brands, as these will form the basis of your wardrobe. Make sure you try clothes before you buy. If your budget allows you, it's even better to get some items tailor-made, such as a few suits or a dress for a particular occasion.
4. Wrong accessories
Accessories are a tricky topic, as it depends on your personal style, but there are a few basic rules to follow. Pay attention to colours as well, and how they match with your outfit overall.
How to avoid this fashion mistake: Follow the less is more rule
Ladies, when wearing a statement necklace, opt for studs rather than oversized earrings. Gentlemen, check that the leather of your belt, your shoes and your watch strap go together well.
5. Different belt and shoes colours
Wearing different colours belt and shoes can be pulled off, but in general it's better to avoid it, especially in professional situations.The rule of thumb is to match the belt colour to your dress shoes, as well as their finish. If you have shiny shoes, you should have a shiny belt.
How to avoid this fashion mistake: Make sure you have enough combinations in your wardrobe.
When buying a matte black belt, check if you have corresponding shoes, and vice versa. This way, you will never find yourself in the situation where your shoes and belt mismatch!
What other fashion mistake are you tired of seeing? If you think of any other fashion faux-pas that we've missed, comment below!