How to clean and remove the glass shelf from a Samsung Fridge?
Last Update date :
2021-05-05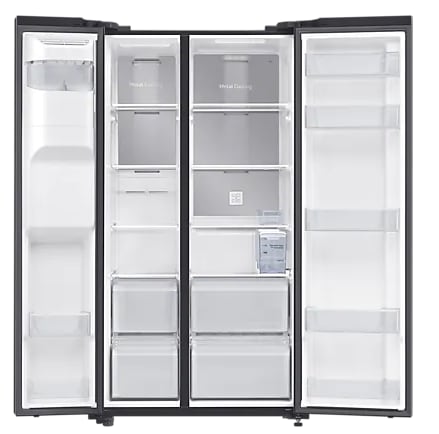 For cleaning and removing the shelfs please follow the below steps:
How to remove the shelves (fridge/freezer)
To remove a shelf, fully open the corresponding door. Hold the front of the shelf and gently lift up and slide out.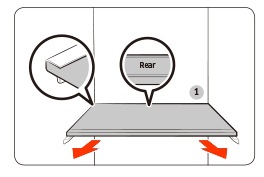 If the door cannot fully open, slide out the shelf half way to the front and turn it over to remove.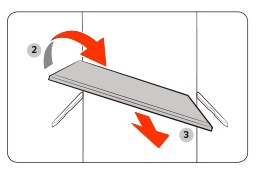 Caution:
The shelf must be inserted correctly. Do not insert upside down.
 Glass containers may scratch the surface of glass shelves.
 Do not insert a shelf in the wine rack position. This may damage the refrigerator. (applicable models only).
How to remove the door bins
To remove a door bin, hold the front sides of the bin and gently lift up to remove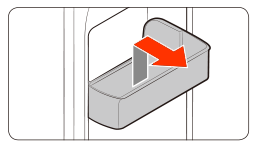 How to remove the fridge drawers
Gently lift up the front of the drawer and slide out.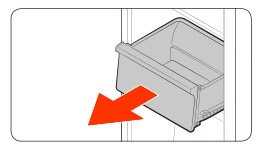 Vegetable / Dry drawers
To remove the vegetable drawer from the fridge or the dry drawer from the freezer.
1
First, remove surrounding multipurpose drawers if necessary.
2
If your refrigerator is provided with a cover (A) for the vegetable/dry drawer, remove the cover. For this, slide out the cover while holding down the clips on either side of the cover.
3
Gently pull out the vegetable/dry drawer.
How to remove the Icemaker bucket
If you do not dispense ice for an extended period, ice may form clumps inside the bucket. If this happens, remove and empty the icemaker bucket. 
1
To remove the icemaker bucket, gently lift it up and pull out slowly while holding the handgrips with both hands.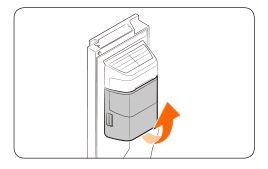 2
Remove and empty the icemaker bucket.
3
When done, turn the gear handle on the rear of the bucket by 90°, and then put the bucket back into position. Make sure the bucket is inserted properly until you hear a clicking sound.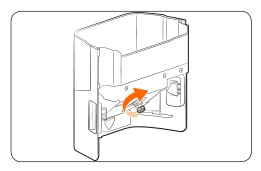 4
Press and hold Ice Maker for 3 seconds to reset the ice maker.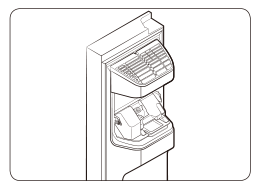 Caution:
Do not apply excessive force to the bucket cover. The cover may break.
 Do not close the door hard. Water may spill over the ice maker.
 To prevent injury, make sure to clean up any ice or water that has fallen on the floor.
 To prevent accidents or injury, do not let children play with the water dispenser or the ice maker.
 Do not put your hand or an object into the ice chute. This may cause physical injury or product damage.
Note:
If the Ice Maker Off indicator blinks, remove and reinsert the icemaker bucket. Make sure it is reinserted properly.
 Any sound from the ice maker is normal, which outputs during the ice making process.
 While the door is open, neither the ice maker nor the water dispenser operates.
Please click the submit button below to share your feedback with us. Thank you for your participation.
Please answer all questions.