Cooking, less effort and more fun.
Make cooking stress-free, fun and simple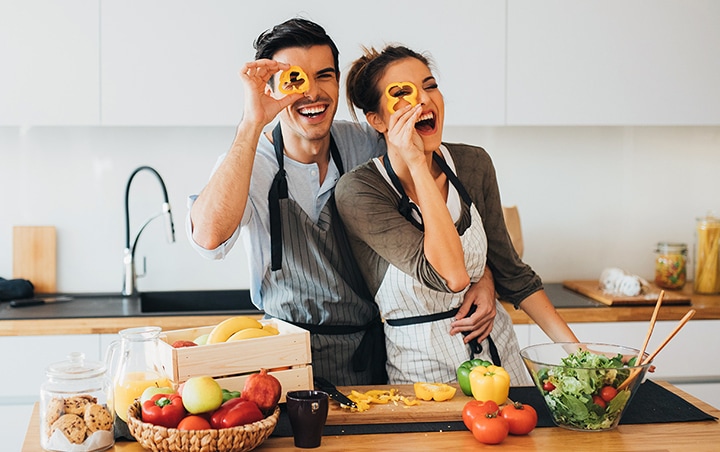 Chopping, slicing, measuring and stirring doesn't have to be tedious. Here's how you can fuel your creativity and turn cooking into a pleasure.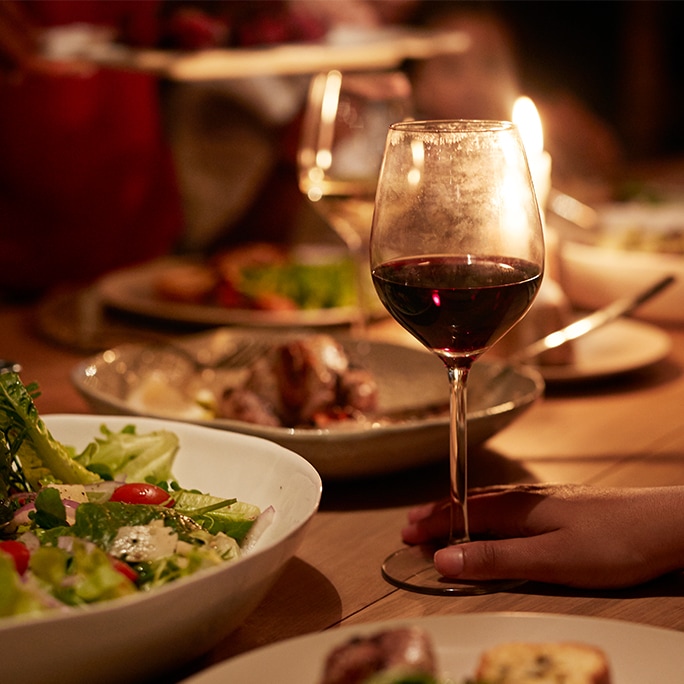 Make meal prepping a joy, not a chore
A few simple changes can bring a lot more excitement to every meal. Try these handy tips for starters.

1.Always have flowers.
2.Elevate your table setting with stylish table linen, candles and special dinnerware.
3.Curate a special playlist to help create the perfect atmosphere.
4.Change your dining venue. Try different parts of your home – indoors and out.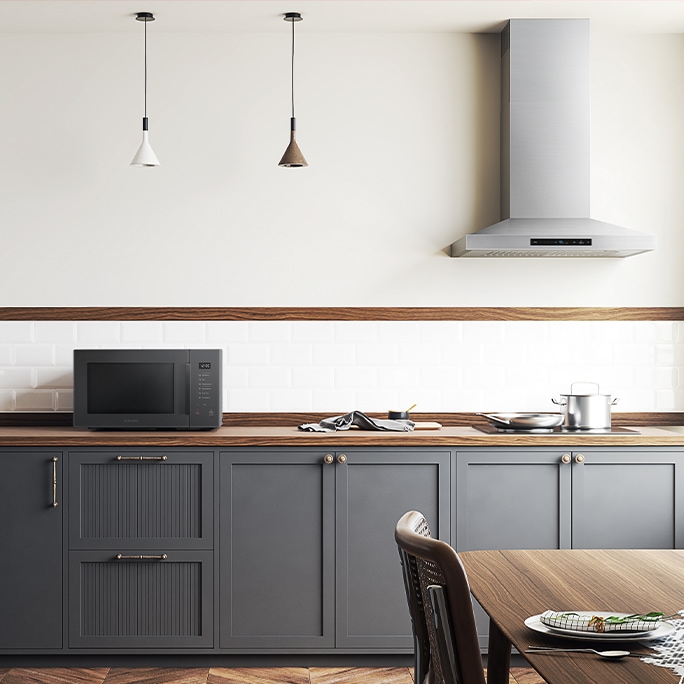 Great ways to make quick and healthy dishes
Create tasty, healthy dishes every week in no time at all, with the humble microwave. Weeknight meals are made easy with frozen meals such as homemade fish cutlets and fresh chicken. Simply pop them into the microwave for a quick healthy meal that's packed with flavour and texture. Tip: If you slightly undercook your frozen meal, it won't end up dry or overcooked after re-heating.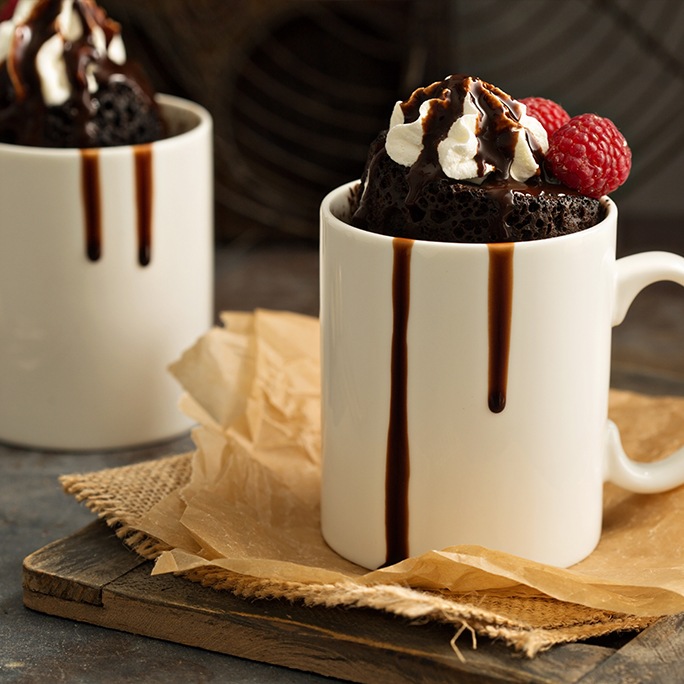 Mind-blowing microwave dessert
Crush your craving for sweetness with a homemade dessert that takes just a few minutes to prepare – you won't believe it came out of a microwave. Try brownie in a mug with Samsung microwave's Home Dessert.

- Place flour, sugar, cocoa, salt and cinnamon in a ceramic mug.
- Add vegetable oil, water and vanilla extract – stir until smooth.
- Microwave on high for 1 minute.
Meal time convenience
Make cooking easy and enjoyable.