Promotional Period
Start: 9:00am, Thursday, 1 July 2021
End: 11:59pm, Friday, 31 December 2021
Redemption Period
Start: 9:00am, Thursday, 1 July 2021
End: 11:59pm, Saturday, 15 January 2022
Participating Televisions
TV must be purchased between 01 July and 30 September 2021.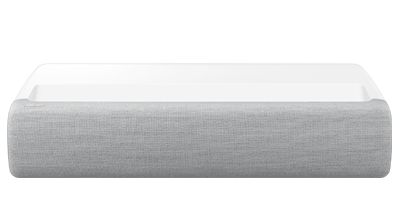 The Premiere Triple Laser 4K Smart Projector (2020)
Triple-laser technology for big-screen entertainment
4K resolution for a brilliant picture
Ultra Short Throw technology
The Premiere Laser 4K Smart Projector (2020)
Experience big-screen entertainment at the comfort of your home
4K resolution for a brilliant picture
Ultra Short Throw technology
Complete your home theatre experience
with Samsung Soundbars
*Samsung is #1 in Soundbar sales in the world.
Synchronised sound from your TV and Soundbar.*
Experience captivating surround sound in your lounge room.*
* Dolby Atmos® or DTS:X only available on Samsung Q Series Soundbars. Source content must be Dolby Atmos® or DTS:X enabled for Dolby ATMOS® or DTS:X playback. Samsung Q-Symphony is compatible with all 2021 Neo QLED, QLED & AU8000 Samsung TVs and 2020 Samsung QLED Q80T TV with Object Tracking Sound and above. Sound effect may vary depending on environmental characteristics (including ceiling).
Participating Retailers
Visit your nearest retailer and check for stock availability.
STEP 1
Purchase a Participating TV with any Participating Soundbar in the same transaction from a Participating Reseller between 9:00 AM (AEST), 1st July and 11:59 PM (AEST), 30th September 2021 ("TV Purchase Period");
OR
Purchase from a Participating Reseller a Participating TV during the TV Purchase Period, then in a separate transaction purchase from a Participating Reseller any Participating Soundbar within 3 months from the date the Participating TV was purchased ("TV Purchase Date");
STEP 2
Visit samsung-cashback.com during the Redemption Period and follow the prompts and instructions on the Redemption Website;
STEP 3
Follow the prompts to the online claim form ("Online Claim Form"), and;
i. Input all requested details, including, without limitation, the claimant's full name, phone number, email address and residential address;
ii. provide:
the model numbers of;
the serial numbers of;
a photo of the serial numbers on the products (not on the boxes) of;
a copy of the original tax invoice for, the relevant Participating Products Purchased, and other such details as required by the Promoter;
iii. Submit the fully completed Online Claim Form by 11:59pm (AEST) on 15th January 2022 (Online Claim Forms will not be accepted after the end of the Redemption Period).