Reducing Energy Consumption Samsung Smart Monitor
Last Update date :
Oct 15. 2021
Would you like to minimise the energy consumption of your Samsung Smart Monitor? There are a number of settings that will assist you in reducing its energy consumption. These settings can all be found under Eco Solution. Follow the guide below to find out more.
Please Note: This guide is designed for Australian models only. If you have an international product and require further support, please click here to get in touch with your Samsung subsidiary.
1
Click
Home on your Samsung remote

2
Select
Settings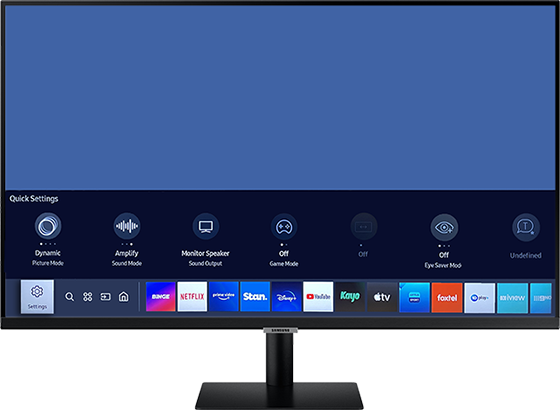 3
Navigate to and choose All Settings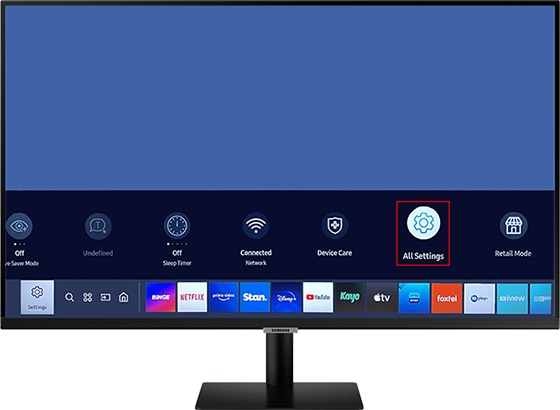 4
Click on General then Eco Solution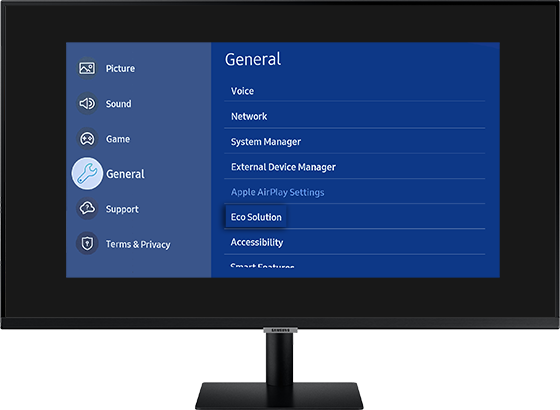 1
Toggle on Ambient Light Detection if you would like to adjust the picture brightness based on ambient light levels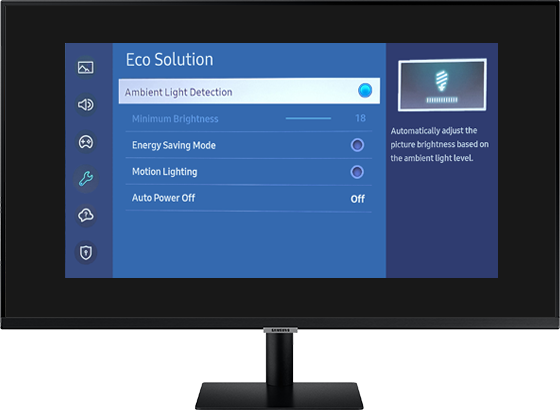 2
You can turn on Minimum Brightness to set the minimum brightness for your screen
Note: This function only works if its value is lower than the value set in the Picture menu's Backlight setting (Settings > Picture > Expert Settings > Brightness)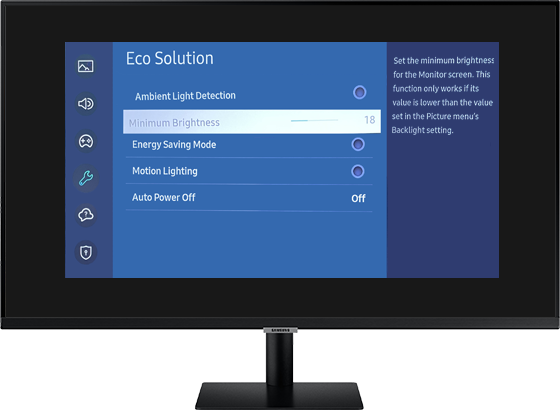 3
Energy Saving Mode will help to reduce power consumption by adjusting brightness settings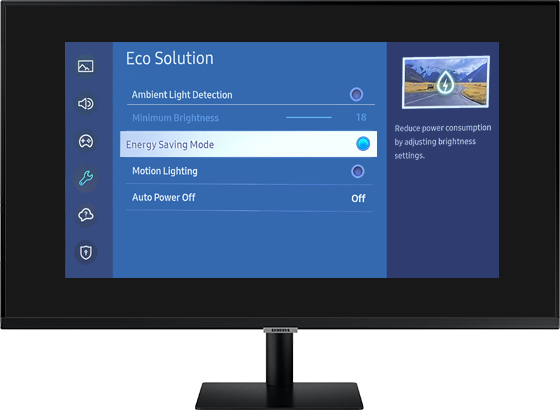 4
Motion Lighting reduces power consumption by adjusting brightness settings
5
You can switch on Auto Power Off to choose how long the monitor will wait before turning off after no user interaction
Please answer all questions.