Connect SmartThings to Samsung Air Purifier
Last Update date :
Sep 23. 2021
 Please Note: The information on this page is for Australian products only. Models, sequences, error codes or settings will vary depending on location and/or where the product had been purchased. To be redirected to your local support page please click here.
Using SmartThings* lets you connect to many Samsung devices, from TVs, Washing Machines, Fridges, and now you can connect it to your air purifier.
This lets you remotely control your air purifier. With a simple touch or using your voice** you can turn it on or off, check the air quality, control other functions, and monitor the status of the filter. Its Filter Life notification will even alert you when it's time to change your True HEPA filter.
Follow the guide below on connecting SmartThings to your air purifier.
SmartThings is compatible with the following air purifier models:
AX53A9350GE/SA, AX60R5080WD/EU, AX60T5080WD/SA, AX70A9550GE/SA, AX90R7080WD/EU, AX90T7080WD/SA
Note:
*Available on compatible Android and iPhone devices. A Wi-Fi connection is required.
**Voice control supported in 8 languages (UK English, US English, Korean, Chinese, German, French, Spanish, Italian).
Connect your Air Purifier to SmartThings
1
Open the SmartThings app on your device.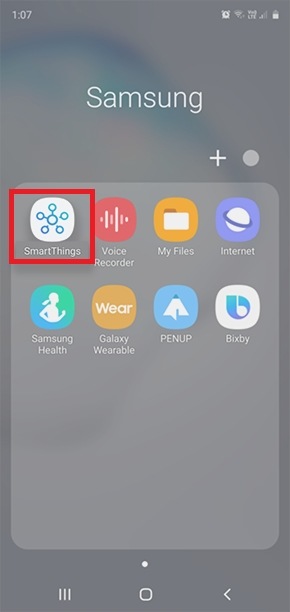 2
Tap on the '+' icon.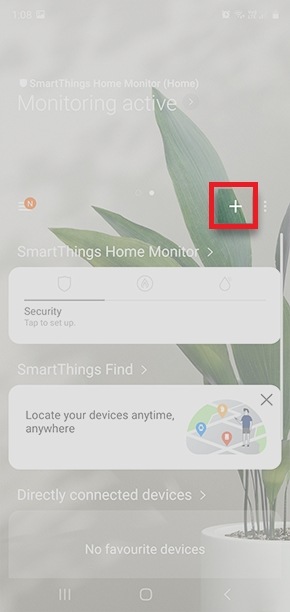 3
Tap on Device.
4
Tap on Air Purifier.
5
Tap on Samsung.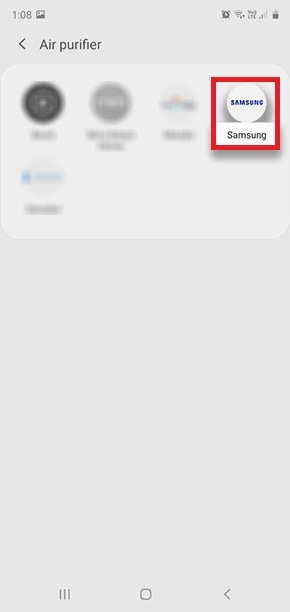 6
Tap on Air Purifier.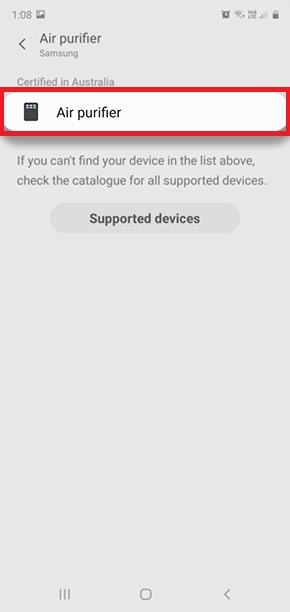 7
Tap Start to begin the connection.
8
Set the location and room where the Air Purifier will be.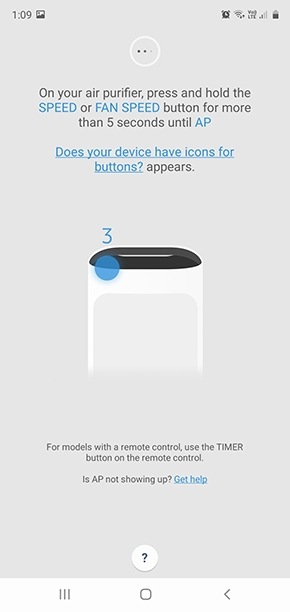 9
Choose a network to connect to. The Air Purifier and device must be connected to the same network to connect.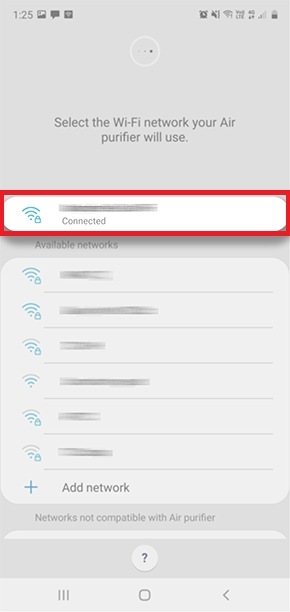 Note: This product supports only Wi-Fi 2.4 GHz.
10
The Air Purifier will begin connecting to your Samsung Account.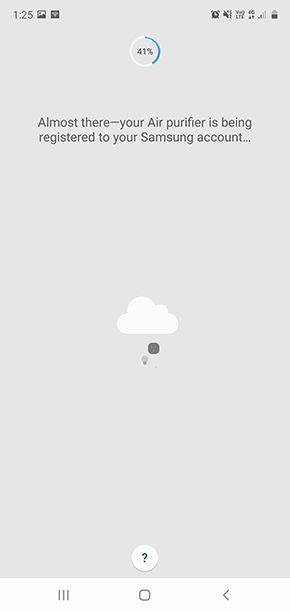 11
The Air Purifier is now connected to SmartThings.
Using SmartThings to control the Air Purifier
Now that you have connected SmartThings to your Air Purifier, let's go through some of the controls.
| Control | Description |
| --- | --- |
| Power: | Tap the Power icon to turn your Air Purifier on or off. |
| Control the fan speed: | Select the fan speed you want for your Air Purifier. Tap the current speed and then select your desired fan speed from Sleep, Low, Medium and High |
| Monitor Indoor air quality: | View the air's Particulate Matter level for PM10, PM2.5 and PM1.0 levels and gas cleanliness inside your home. |
Create a schedule for the Air Purifier
Through SmartThings, you can set a schedule to have your Air Purifier automatically turn on or off at designated times.
To set a schedule to turn the Air Purifier on through Smartthings, tap on Schedule, TURN ON, set the days and time and select SAVE to set the schedule.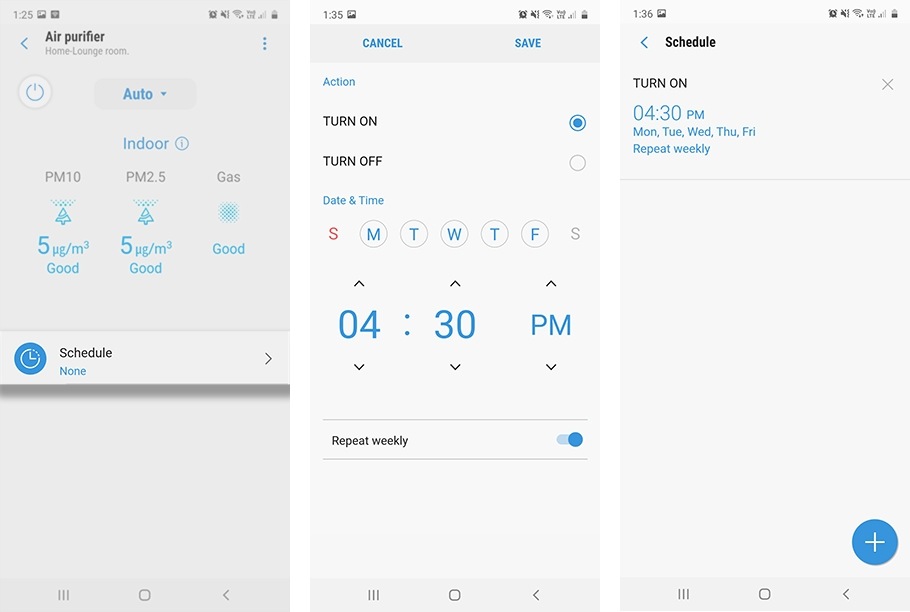 To schedule a time to turn off your Air Purifier, repeat the steps above with the days and times you want your Air Purifier to automatically turn off, tap TURN OFF and then SAVE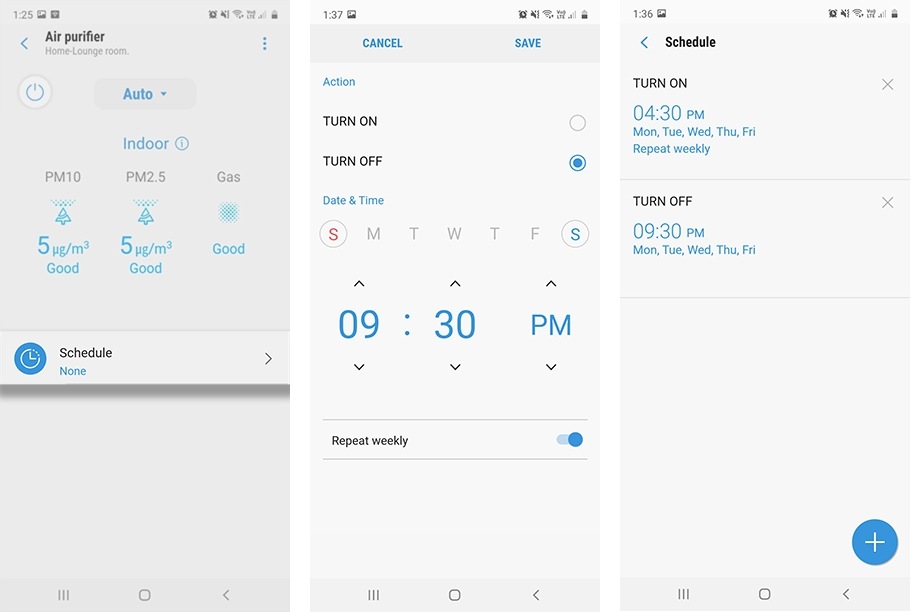 Please refer to our User Manual and Guides to confirm if this function is available on your Samsung Air Purifier.
For further support, please contact us on 1300 362 603 or reach out to us via Chat Support.