How much free space should I allow around my refrigerator?
Last Update date :
Aug 01. 2022
Please Note: The information on this page is for Australian products only. Models, sequences, error codes or settings will vary depending on location and/or where the product had been purchased. To be redirected to your local support page please click here.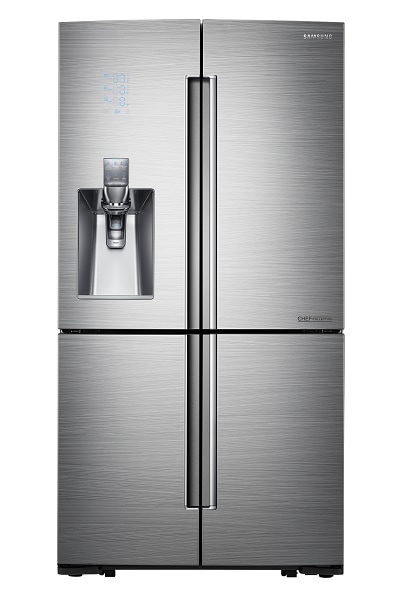 When you are getting ready to install your Samsung Fridge, one of the most important things to take notice of is the space around your fridge. Having too little space can greatly impact on the performance and life of your fridge, such as minimising over-heating.
Generally, all Samsung refrigerator models requires a minimum distance of 50mm for the sides and rear of the fridge and 100mm from the top of the fridge. You can find measurements specific to your type of fridge in the dropdown menu below.
The free space measurements refer to the distance between the fridge and other objects. (E.g. For the Bottom Mount Fridge, it has a width of 700mm and requires at least 50mm space on either side. A minimum space of 800mm is required in total.)
Please be advised that this is an Australian page, and all measurements are in the metric system.
In order to prolong the life of the unit, avoid installing your fridge under the following conditions:
In direct sunlight. This can result in discoloration of the refrigerator's surface.
In locations where the temperature range is between 10 °C and 43 °C. The refrigerator will not cool down properly if the temperature is too high. Also frost or dew may form as a result of too high humidity. Both conditions will affect the life and performance of the product.
On an uneven floor surface. This may cause the fridge doors to open unevenly, and may also result in refrigerator 'noise' being produced.
In a location where it is difficult to connect to a water pipe. This may result in the water connection to the fridge unit not functioning properly.
Provide room for maintenance and servicing.
Have adequate room for opening and closing the door.
We would love to know your feedback to help us improve. Please click submit to tell us what you think.
Please answer all questions.