How to Level your Samsung Dryer
Last Update date :
Jun 19. 2023
 Please Note: The information on this page is for Australian products only. Models, sequences, error codes or settings will vary depending on location and/or where the product had been purchased. To be redirected to your local support page please click here.
It is important to install your Samsung dryer on a level surface to prevent problems such as vibrating or making excessive noise when operating. Before you start with the guide below, you will need a level tool for you check that the dryer is indeed level as you're installing your dryer and adjusting the levelling feet (07).
Follow the steps below for how you can level your Samsung dryer.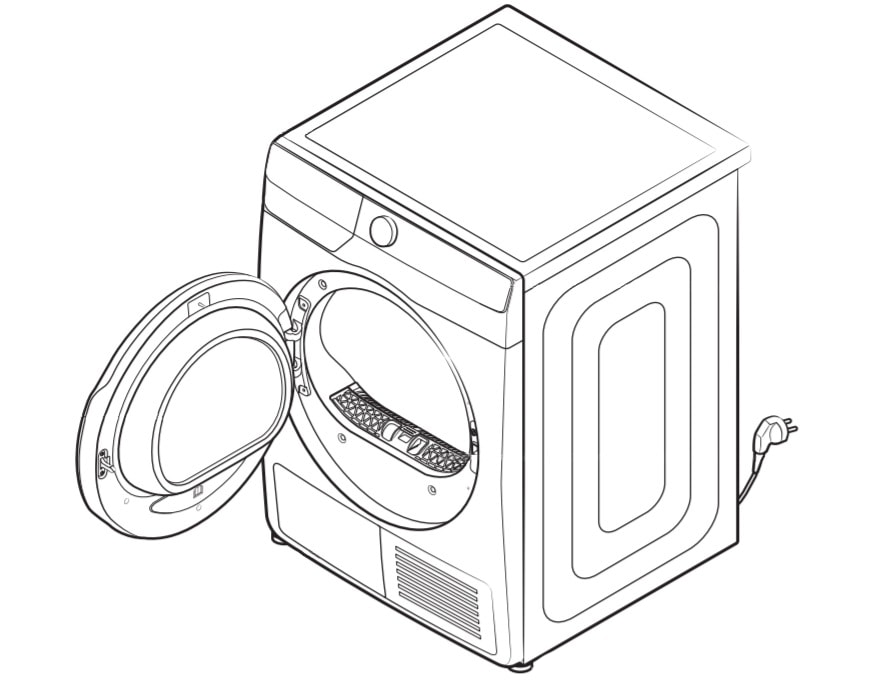 Note: Extend the levelling leg only as much as necessary. Extending the levelling leg more than necessary can cause the dryer to vibrate.
1
Gently slide the dryer into the desired location.
2
Use a level (A) and check the levelness of the dryer from side to side and front to back.
3
If the dryer is not level, turn the levelling feet (B) left or right to adjust the height.

• See image below on turning directions (C) and (D) for adjustment.
Note: To set the dryer to the same height as the washing machine, turn the levelling feet to the right until it fully retracts (C). Then, turn the levelling feet to the left to extend (D) it until the dryer and the washing machine are the same height.
4
Once the dryer is level, make sure the dryer stands firmly on the floor.
Please answer all questions.