Anti-Crease Function on Samsung Washers.
Last modified :
Mar 13. 2019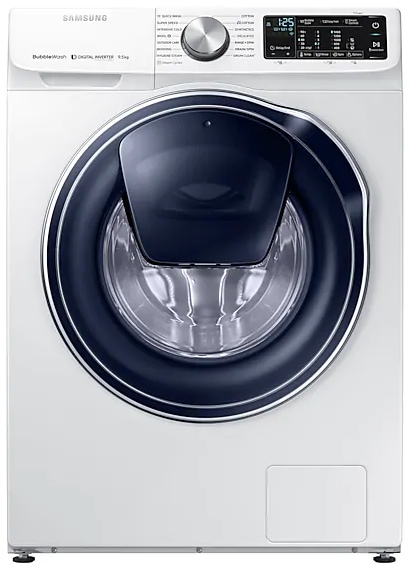 The Anti-Crease function provides approximately 120 minutes of intermittent tumbling in unheated air at the end of the cycle to reduce wrinkling.
On other Samsung Washer's, there is a function called Wrinkle Prevent, which adds approximately 3 hours of intermittent tumbling at the end of the selected cycle to reduce wrinkles. To activate, press Wrinkle Prevent. The wrinkle prevent indicator blinks, and zero appears on the screen.
To turn off this function, just press Wrinkle Prevent again and the indicator will stop. Alternataively you can open the door to stop the Anti-Crease funtion or turn your washer off at the power point.
Dry laundry is prevented from becoming wrinkled by periodic drum rotations after the completion of the drying course.
If you require any further information, you can download the manual that is specific to your washer. Otherwise, please get in touch with our Samsung Care experts on 1300 362 603 (Toll Free in Australia) or contact our Live Chat Australia team.
Please note: After End is displayed on the dashboard, the drum will rotate intermittently.
Did not find what you're looking for? We're here to help.
Call
For all Mobile device enquiries
1300 425 299
1300 GALAXY

24 hours / 7 days a week
Toll Free in Australia
For all other product enquiries
1300 362 603

24 hours / 7 days a week
Toll Free in Australia
From overseas
+612 8293 5712

24 hours / 7 days a week
Face-to-Face Support

In-Store Support
Create a booking to see one of our friendly Samsung staff members at one of our Samsung Retail Stores.
Contact Us