Format a Samsung SSD
Last modified :
Mar 22. 2019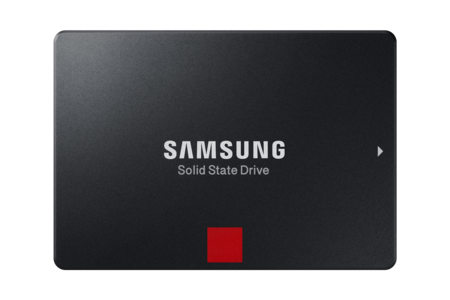 Just like other USB storage devices, an SSD can also be re-formatted using Windows native formatting tool. You can also install the software that comes with your Samsung Portable SSD or download it from http://www.samsung.com/samsungssd.
Please note:
Formatting data on the drive will erase everything and it is advised to make a backup before proceding.
If you format partition your Samsung Portable SSD X5 after purchase, the software stored in the drive will be deleted. You will then need to navigate to the link above if you wish to download the "Samsung Portable SSD" application.
Follow the instructions to format your SSD device using your PC/laptop:
1
Connect your SSD to PC or laptop.
2
Click the Start menu and click on Computer.
3
Right click on the drive to be formatted and click Format.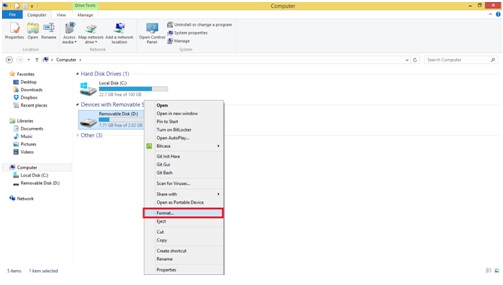 4
From the drop down list select NTFS under file system. To change the name of the drive, you may enter a name for Volume label, tick the checkbox for Quick Format, and then click Start.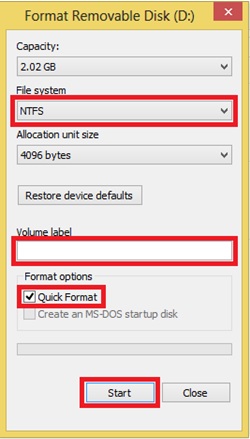 5
The drive will be formatted accordingly.
If you require more information about your device, you can download the user manual from our Manuals & Downloads page. Otherwise, please get in touch with our Samsung Care experts on 1300 362 603 (Toll Free in Australia) or contact our Live Chat Australia team to organise a technician to come out and diagnose further.
Did not find what you're looking for? We're here to help.
Call
For all Mobile device enquiries
1300 425 299
1300 GALAXY

24 hours / 7 days a week
Toll Free in Australia
For all other product enquiries
1300 362 603

24 hours / 7 days a week
Toll Free in Australia
From overseas
+612 8293 5712

24 hours / 7 days a week
Face-to-Face Support

In-Store Support
Create a booking to see one of our friendly Samsung staff members at one of our Samsung Retail Stores.
Contact Us