Restart a Frozen or Unresponsive Samsung Phone
Last modified :
Jun 20. 2019
When your Galaxy phone is constantly freezing or crashing it can be extremely frustrating. Fortunately, there are some troubleshooting steps to try that can help resolve your issue without having to send your phone in for a service. By simply rebooting/ restarting your phone or updating your software are a few things you can try to resolve your issue. If your device is still not responding try the following instructions:
Force a reboot on the phone
Ensure your Galaxy device has a sufficient amount of battery power, if you try to reboot your phone with a critical amount of charge it may not turn on after the reboot.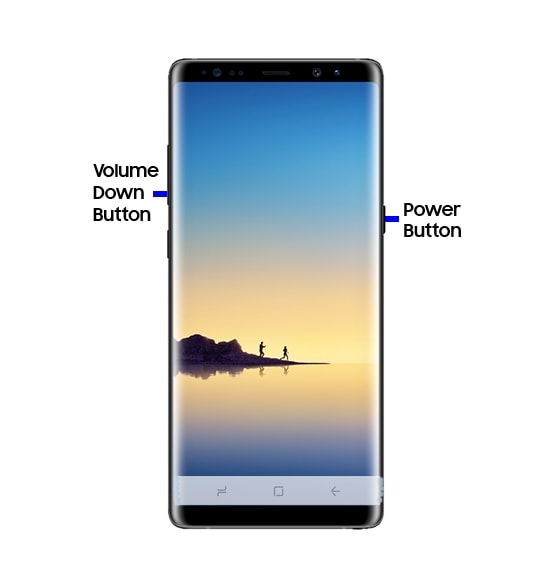 1
Hold down the Volume Down Key and the Power Button simultaneously for 7 seconds.
2
Your device will restart and display the Samsung logo.
System updates can bring improvements that could fix your issue. To check if there is a software update available on your Galaxy phone launch your Settings > Software update > Download and install > Update Now.

For a detailed explanation on updating your software or for devices operating below Android OS Version 7.0 (Nougat) check out our page Check for Software updates on Samsung Phones for step-by-step instructions. 
Please Note: It is highly recommended to connect to a stable Wi-Fi network before downloading a new software update. Downloading via mobile networks may result in additional charges. Please ensure that your Mobile device has enough storage space before performing a Software Update.

Devices stuck in Boot Loop:
If your Samsung device powers on, but won't load the operating system or only boots to the Samsung logo, this is a symptom of corrupted software. You'll need to bring (or send) your device into a service centre to have the operating system reinstalled to get your device working again. 
Get in touch with a Samsung Care expert at Live Chat Australia or call 1300 425 299 (Toll Free in Australia) for more information and find an appointment at your closest service location. 
 
Don't have time to visit or can't get to one of our Service Locations? We also offers a free of charge Mobile Product Repair Service via Australia Post from anywhere in Australia.
If you have tried the above steps and you are still experiencing issues, click one of the drop down menus for advanced troubleshooting steps.
Checking Device Care
If you have a limited amount of storage on your Galaxy device this could possibly slow down your phone, you can try clearing up space or memory within your Device Care settings.

For Galaxy devices operating Android OS Versions on 7.0 (Nougat) and 8.0 (Oreo), check out our page What is the Device Maintenance feature? for instructions on clearing your memory and storage settings.
1
Launch your Settings > tap on Device Care
2
Select Storage
3
Tap on Clean now. Once complete, head back to the Device Care page to select Memory.
4
Select Memory
5
Tap on the Clean Now button.
Apps Crashing
If a particular application is causing your Galaxy device to become unresponsive or freeze, you may need to try clearing the app cache and data within your Settings as well as making sure you are running on the latest app version.
To Clear App Cache & Data;
Launch your Settings
Select Apps
Select the Crashing App
Tap Storage
Touch on Clear Cache & Clear Data
If you have already tried these steps and you are still noticing your phone crash whenever you launch a particular app, check out our guide Stop Apps Crashing on a Samsung Phone for a more in-depth explanation.
Back up and Factory Reset
A Factory Data Reset is a last resort if the above steps haven't resolved your issue. If you choose to perform a Factory Data Reset, it is recommended to back up your content prior to the reset as all your personal data and downloaded apps will be removed. Once you have complete your reset, you will then able to restore your personal data and apps back onto the device and continue to use as normal. 

For step by step instructions on Factory Resetting your device, check out our guide Factory Data Reset a Samsung Mobile Device or check out our page Backing up my Samsung device for backing up assistance.
Did not find what you're looking for? We're here to help.
Face-to-Face Support

In-Store Support
Create a booking to see one of our friendly Samsung staff members at one of our Samsung Retail Stores.
Contact Us