How to set up Samsung Pay
Last modified :
Sep 25. 2019
Need help setting up Samsung Pay on your compatible Galaxy Phone or perhaps you want to removing cards, follow the below guide for step-by-step instructions.
Please Note: Before following the below steps you have created and signed into your Samsung Account on your Galaxy phone. It is also important that during the setup process you are connected to a strong internet connection, either via your Mobile Data or Wi-Fi connections.
For more information on device compatiblilty or which banks support Samsung Pay click here. 
How to set up Samsung Pay
Most Galaxy devices already have Samsung Pay pre-installed within the device however, if you are unable to locate the app within your apps tray or maybe you have uninstalled the app you can easily download it from the Google PlayStore. Just ensure you have a strong internet connection prior to downloading the app.
1
Launch Samsung Pay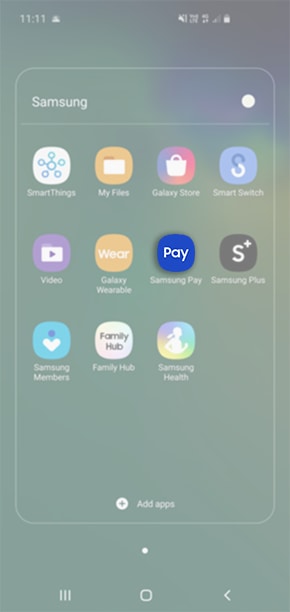 2
If you have already signed into your Samsung Account, you will be able to select Get Started.
3
Select your preferred verification method.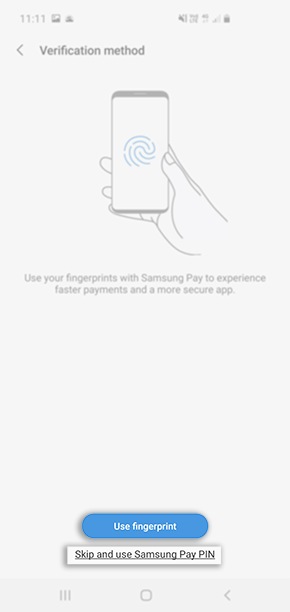 4
If you selected Fingerprint, verify your fingerprint then reconfirm your Samsung Pay PIN code.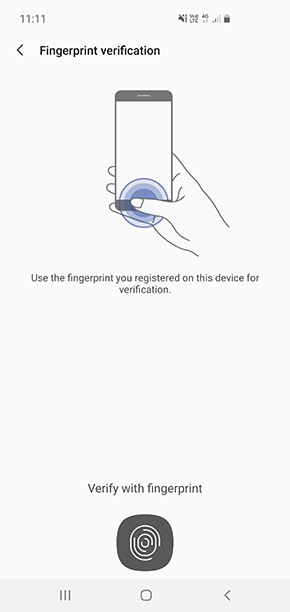 5
Tap on Add Card
6
Agree to the pop up Permissions, then enter in your card details. You can enter take a photo of the card or manually type in the required details.
7
You will then need to verify your card, if you do not have this option you will contact your bank to complete the verification.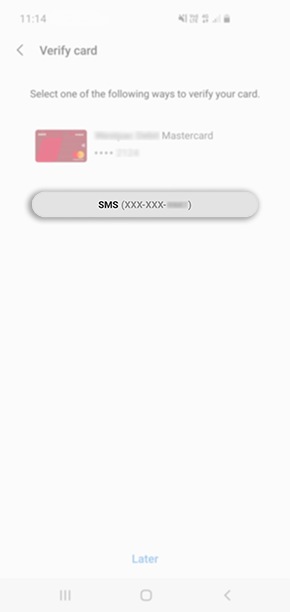 8
Enter in the verification code, then tap on Submit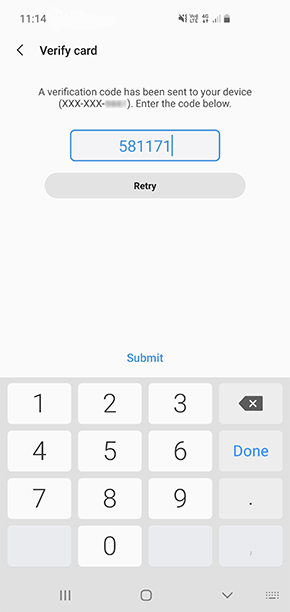 9
Using your finger, write up your signature then tap on Save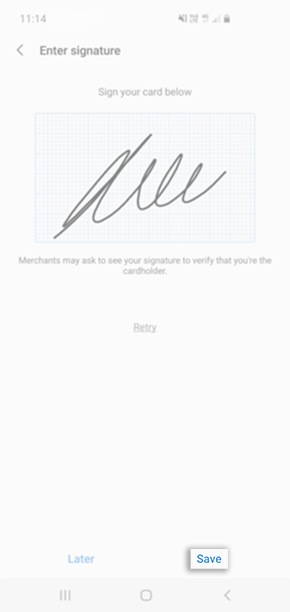 10
Once your signature is saved, you wll be able to view the Samsung Pay homepage.
Removing Cards
1
Select Payment Card
2
Select the card you would like to remove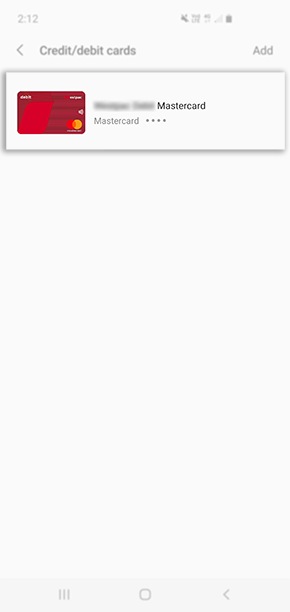 3
Tap on

> Delete Card
4
Tap on Delete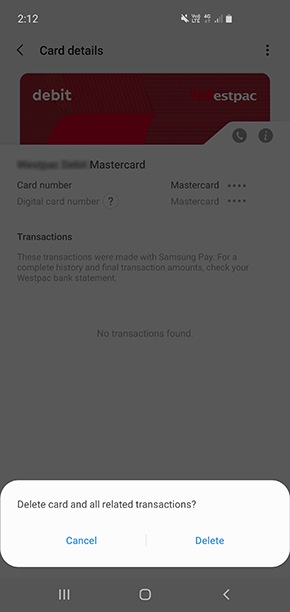 Making a payment
1
Select Pay
2
Enter your PIN or fingerprint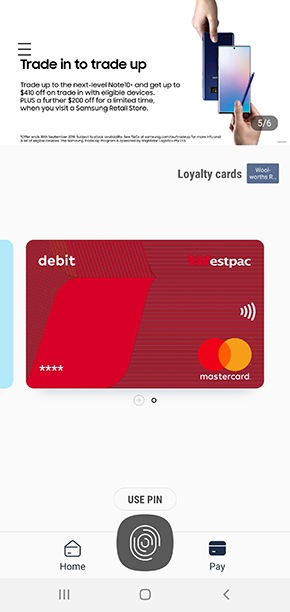 3
Place the back of the device against the card/NFC reader.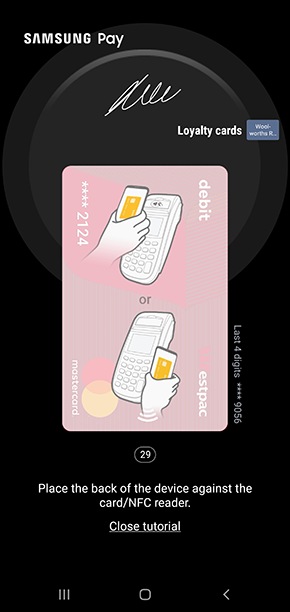 Did not find what you're looking for? We're here to help.
Call
For all Mobile device enquiries
1300 425 299
1300 GALAXY

24 hours / 7 days a week
Toll Free in Australia
For all other product enquiries
1300 362 603

24 hours / 7 days a week
Toll Free in Australia
From overseas
+612 8293 5712

24 hours / 7 days a week
Face-to-Face Support

In-Store Support
Create a booking to see one of our friendly Samsung staff members at one of our Samsung Retail Stores.
Contact Us