Measuring my Blood Pressure on my Samsung Watch
Last Update date :
Apr 08. 2021
Use your Samsung Watch to help measure your blood pressure using My BP Lab 2.0*. You can now monitor your blood pressure any time, anywhere and track your history straight from your watch.**My BP Lab 2.0 leverages your compatible Samsung watch's innovative optical sensor to provide you with richer, more accurate information about your health. This optical sensor is built into the device and allows you to directly measure your blood pressure using your watch. Follow the below guide for step-by-step instructions.

 *My BP Lab is a research program designed by UCSF. You must download My BP Lab 2.0 from the Google Play store for the phone app and from the Galaxy Store for the Watch app and agree to terms of use. ** It requires a one-time calibration when using the app for the first time.


Please Note: My BP Lab 2.0 is not a medical, therapeutic or diagnostic device. Fitness and health functions (including blood pressure monitoring, stress management, sleep quality and cognitive performance) and insights are for informational purposes only. Data charges may apply. Use of My BP Lab is subject to the app's Terms of Use and Privacy Policy. Visit the My BP Lab's website for further information.
Currently, My BP Lab 2.0 is available to Australians on the new Galaxy Note20 Series, S20 Series, Note10 Series, S10 Series, S9, S9+, Note9, Galaxy Watch3, Galaxy Watch Active2 and the Galaxy Watch Active. 
Prior to following the below guide, ensure that you have successfully installed My BP Lab 2.0 on both your compatible Galaxy Phone and Watch. If you need help installing the app on your Samsung Watch check out our guide Downloading Apps on a Wearable for step-by-step instructions.
1
Launch the

Google PlayStore and install

My BP Lab 2.0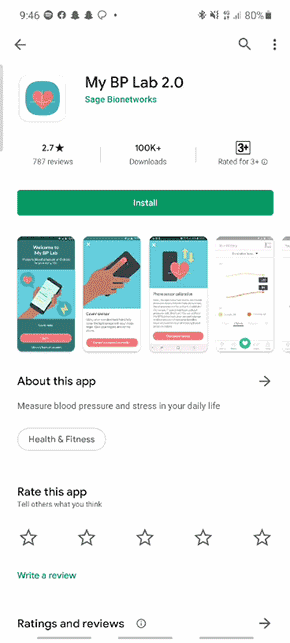 2
Tap on Open
3
If you do not have an account already tap on Join to begin creating your account. If you already have an exisiting account tap on I already have an account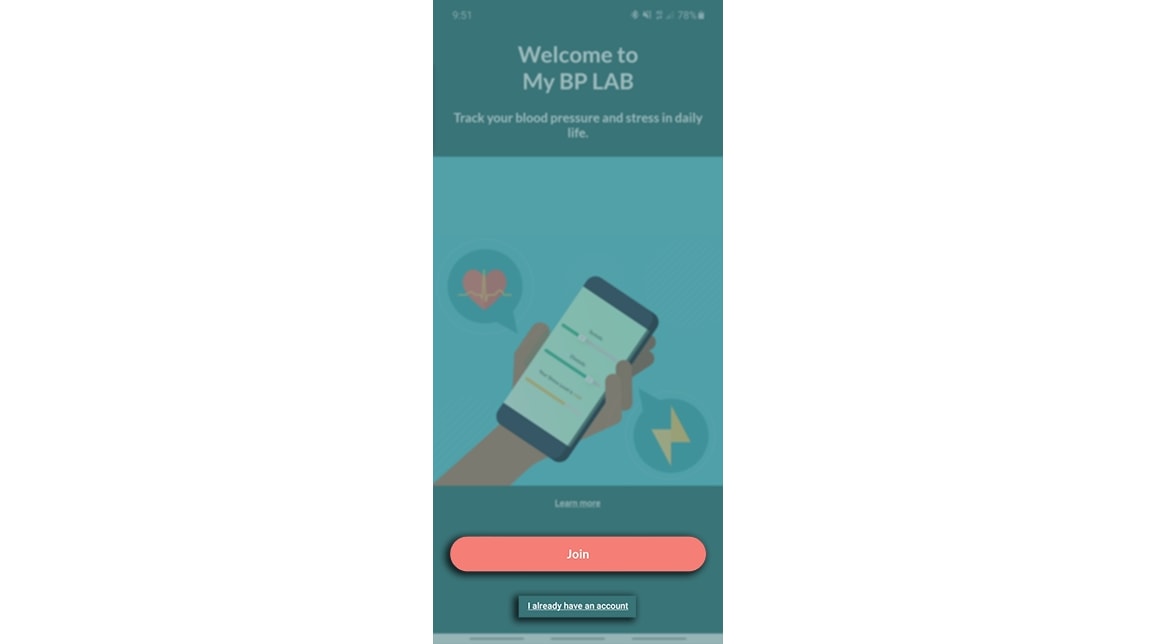 4
Once signed in, tap on Get Started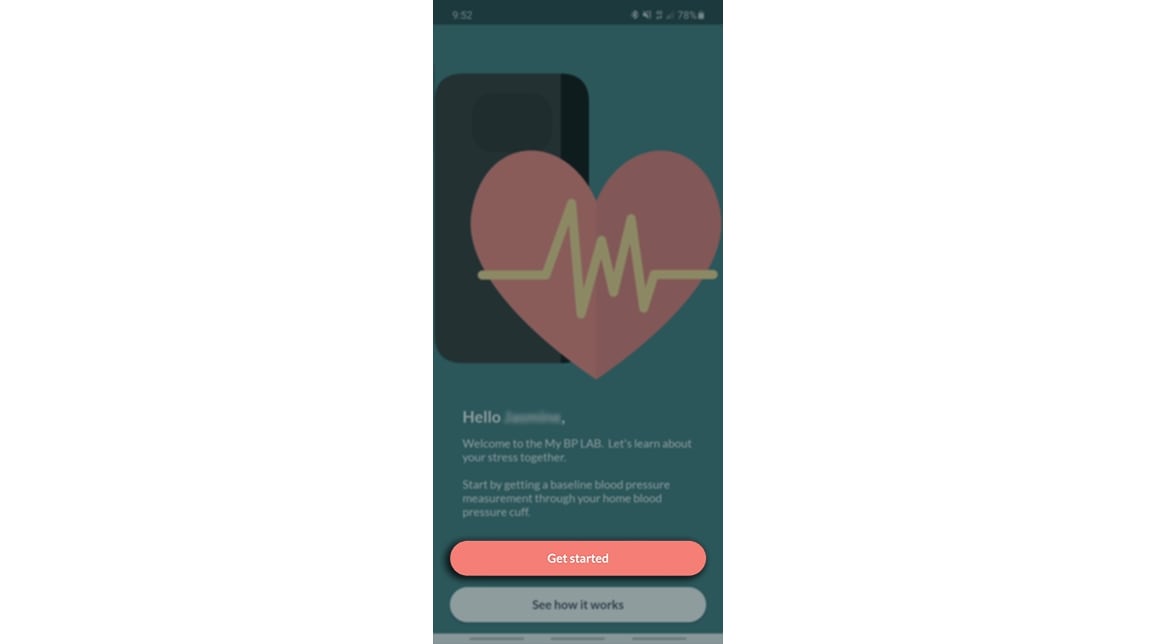 5
Choose what type of home blood pressure cuff you will be using then tap on Next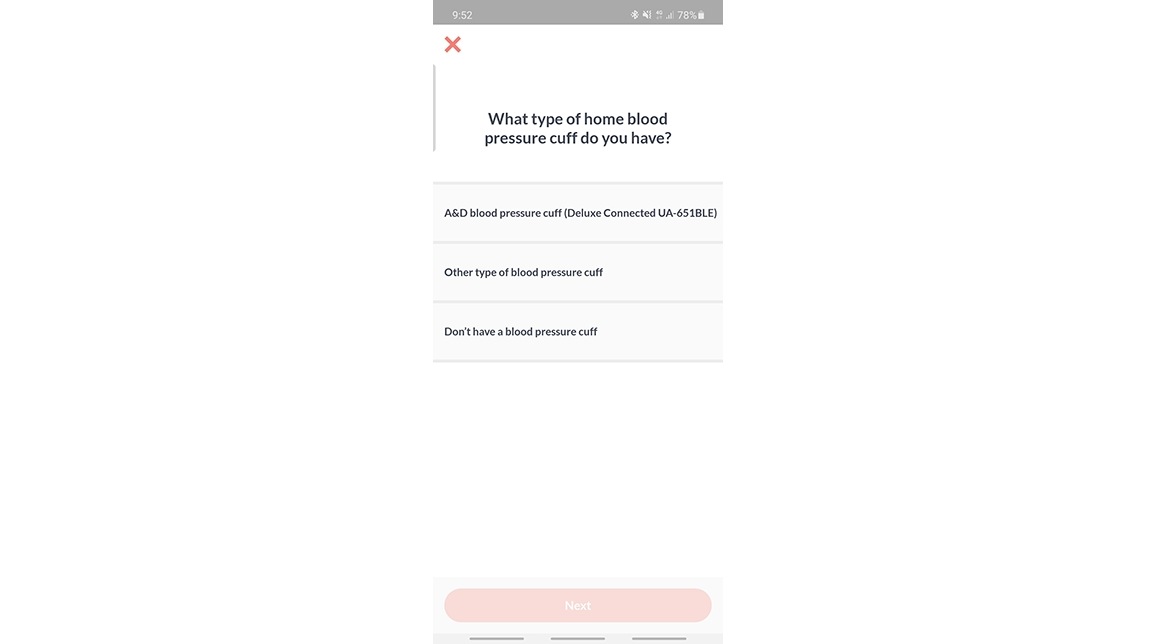 6
Once you have measured your Blood Pressure and entered in the Systolic, Diastolic and Heart Rate data, read through the on-screen instructions then tap on Start Journey
7
On your compatible Samsung watch launch the

Galaxy Store

8
Search for and install the My BP Lab 2.0 app
9
Once installed launch

My BP Lab 2.0
10
Agree to all the popup premission
11
Tap on Calibrate
12
Stay still whilst your watch begins calibrating
Ensure that your Galaxy Watch Active is fasten securely around your wrist and you are sitting still while calibrating. If the watch is unable to correctly capture your blood pressure you will need to retry until successful.
13
Once the calibration is complete tap Done

14
When you are ready to measure your BP select TAP TO MEASURE, you can scrol through the other options and either view the App version, Recalibate your Watch or complete a Morning check-in.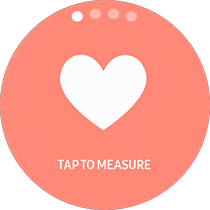 15
Once you have measured your Blood Pressure tap on
to save and sync to your connected Galaxy phone