Stop Guided Announcements when exercising with my Samsung Watch?
Last Update date :
Jan 27. 2021
Are you noticing guided announcements interrupt you while in the zone or while jamming to your tunes when exercising? It can be quite distracting when going for a run or maybe you just want to limit the frequency of the guided announcements. Follow the below guide to disable this function altogether or limit the amount of notifications you receive while exercising.
Please Note: This guide is designed for Australian variant Galaxy devices, if you ave an international device and require further support click here to get in touch with your Samsung Subsdiary. Screenshots were captured from a Galaxy Watch Active2 operating on One UI Version 1.5. Settings and steps may vary depending on your Galaxy watch and software version.
1
Launch the

Samsung Health app
2
Scroll down the list of options and select Record your workout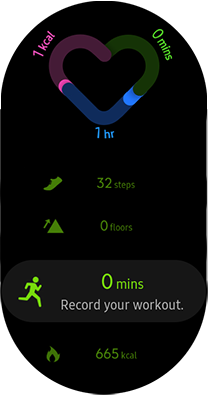 3
Tap on Work out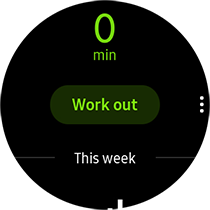 4
Locate the workout that continues to update you with Guided Announcements then tap on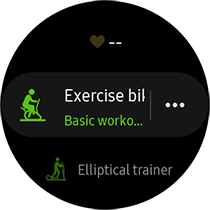 5
Scroll down the page and select Guide Frequency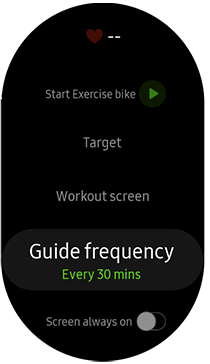 6
Select None
Depending on the Guide Frequency options you select will change how often you receive your audio feedback whilst exercising. By selectingDistance or Time, you can adjust the range on how often you receive your audio feedback. If you choose to disable this function altogether, simply tap on None.

E.g: Every 1.00km, you will be notified on how your selected exercise is tracking.
Please Note: By changing the Guide Frequency on one exercise will not reflect on the other exercises. You will need to manually select each of your preferred exercises and adjust the Guide Frequency settings accordingly.