Using Samsung Pass on my Galaxy device
Last Update date :
Apr 22. 2021
Say goodbye to forgotten passwords. Get past security with just a glance or touch. Just use your biometrics to log in to your apps, and websites quickly and securely. Your biometic template will be encrypted and secured by Samsung Knox. Samsung Pass adopts FIDO (Fast Identity Online) technology to ensure valid authentications and provide simple and secure biometric authentication services.
Please Note: This guide is designed for Australian variant devices.  Screenshots were captured from a Galaxy S105G operating on Android OS Version 9.0 (Pie), settings and steps available may vary depending on your device and Android OS Version.
1
Head into your Settings > Biometrics & Security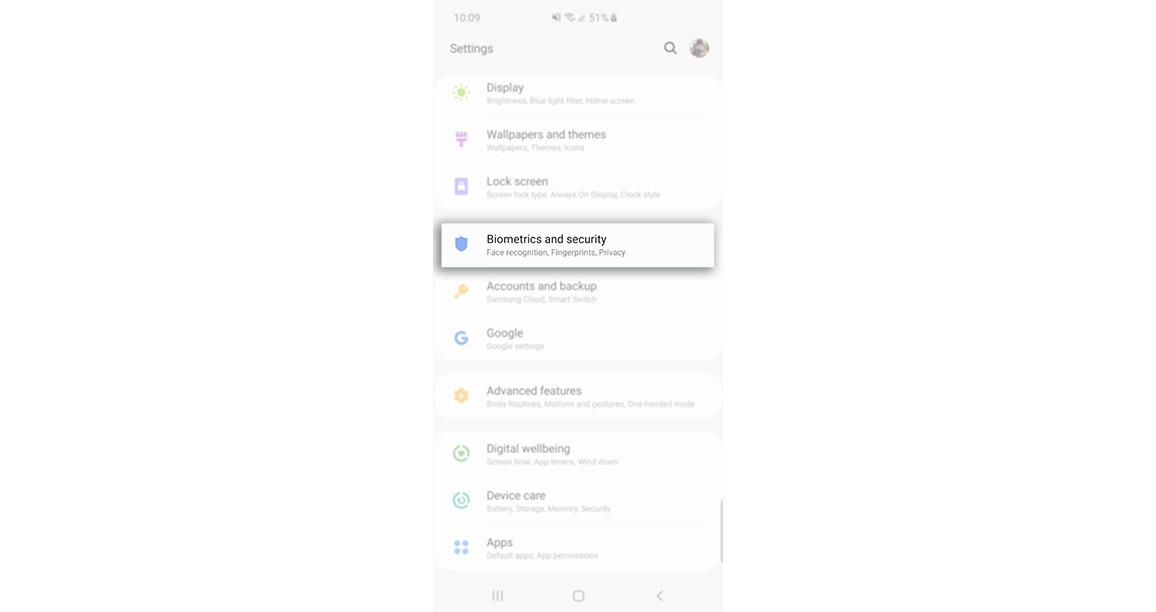 2
Select Samsung Pass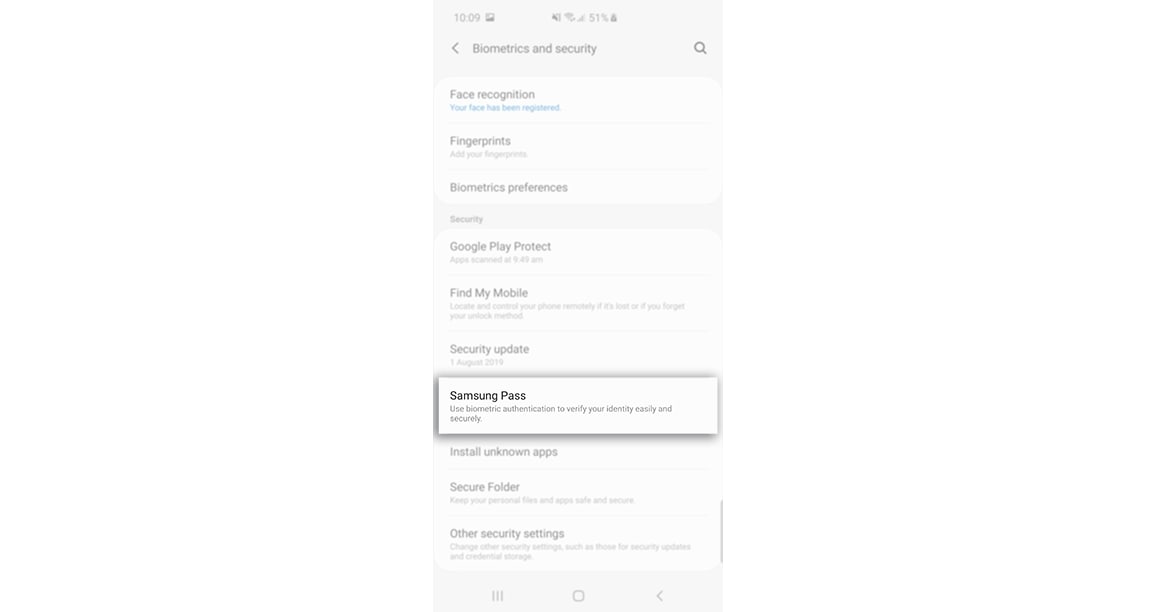 3
Enter your Samsung account password then tap OK
4
Toggle on Fingerprints
5
Scan your fingerprint until completely registered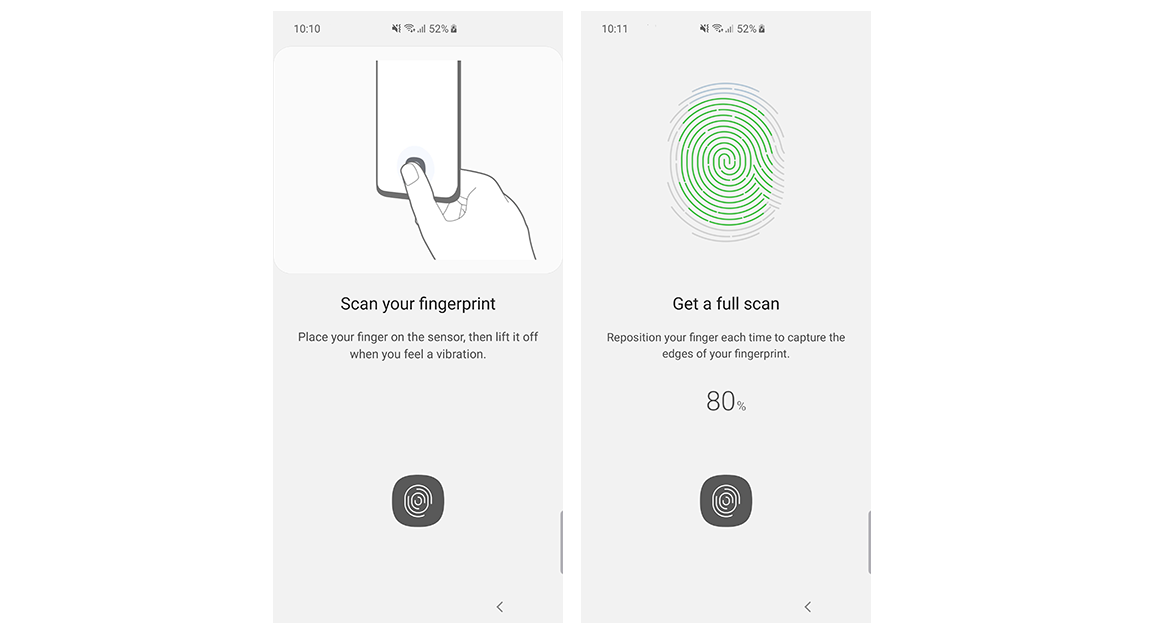 6
Toggle on Face and follow the on-screen instructions to register Facial recognition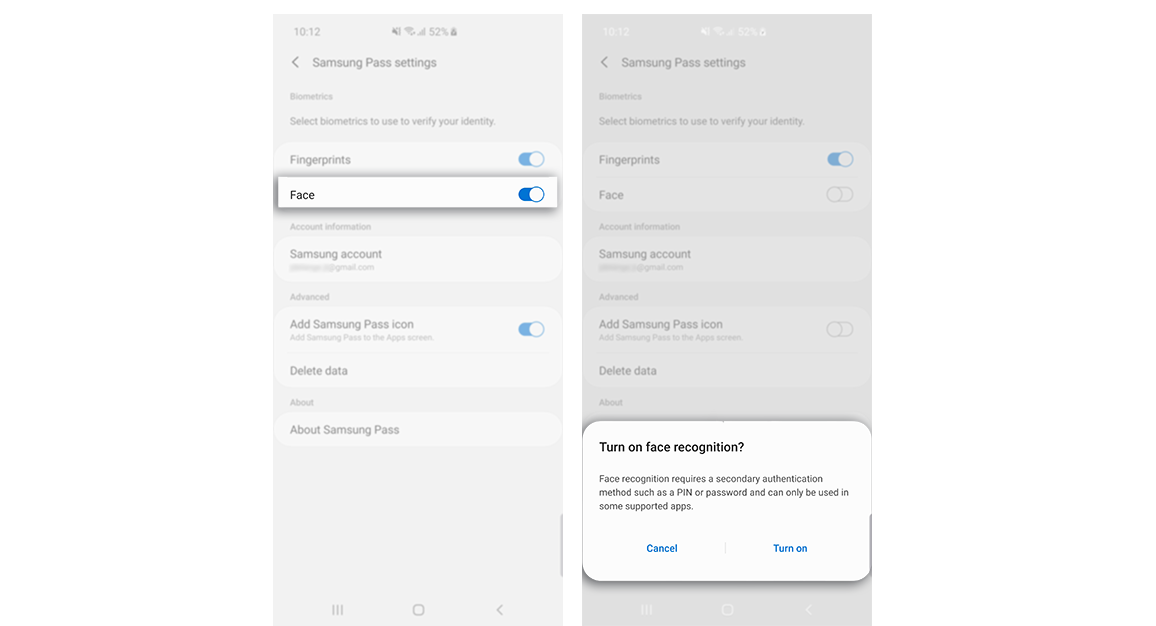 Please Note: Face recognition requires a secondary authentication method such as a PIN or password and can only be used in some supported apps.
7
Toggle on Add Samsung Pass icon for easy and convenient access to the Samsung pass app.
Saving Account Logins
1
Launch an application or website you would like to register into Samsung Pass
2
Enter in your account credentials, then tap on Login
3
Once you have successfully logged into your account, you will be prompted to save your email address and password to Samsung Pass. Tap on Save to register your credientials to Samsung Pass.
Signing into an account using Samsung Pass
1
Open up an app that already has your credentials saved in Samsung Pass, then tap on the login bar. An autofill pop up should appear on your screen, tap on Autofill with Samsung Pass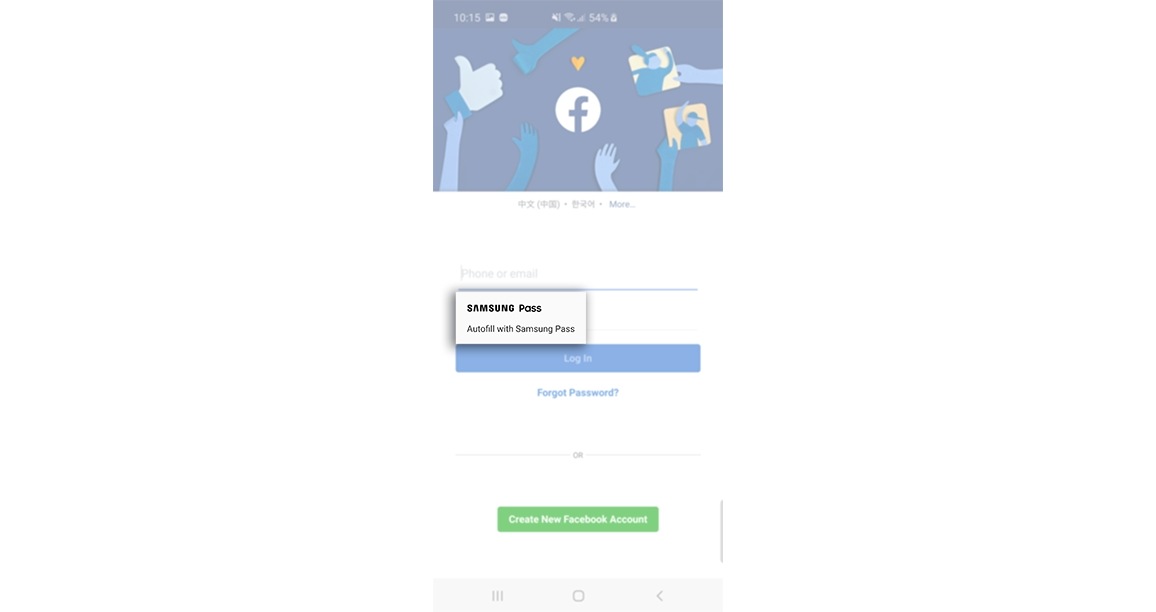 2
Use your fingerprint to verify your identity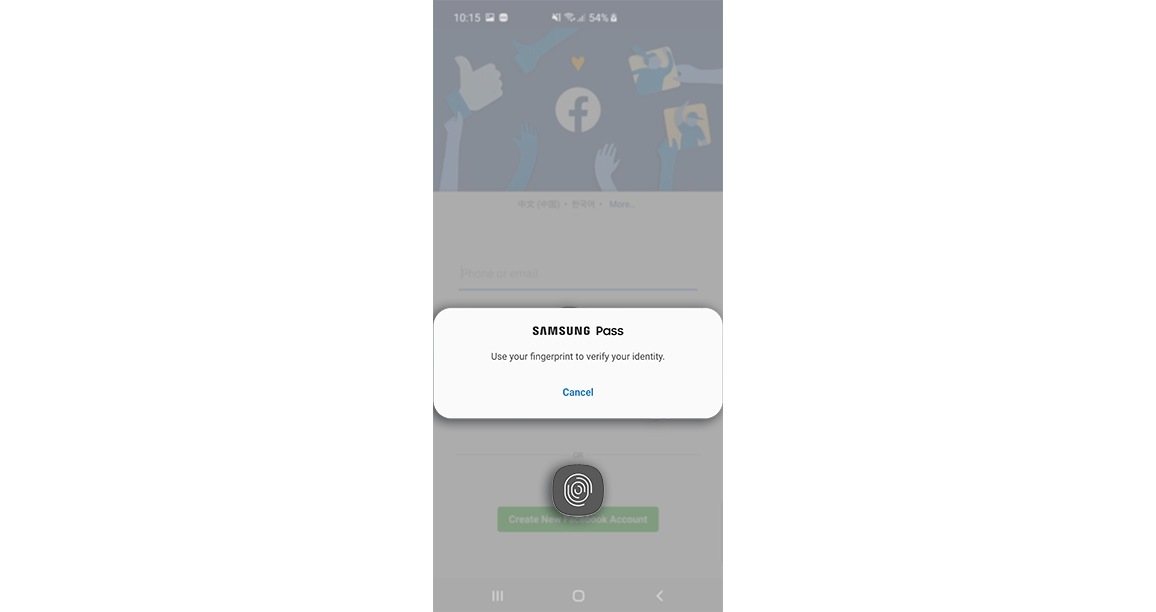 3
Once you verify your identity, your credentials will be autofilled into the respectable slots. To sign into the account, tap on Login
Deleting Accounts & Data
1
Head into the
Samsung Pass app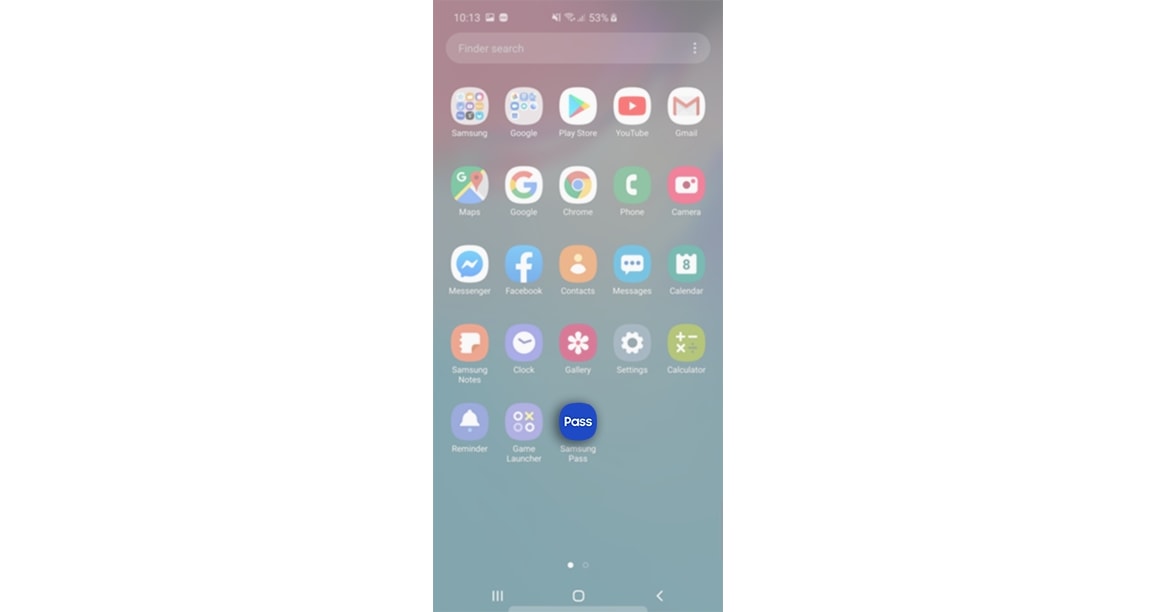 If you did not enable Samsung Pass to be displayed in your apps tray or perhaps you are unable to locate the app head into your Settings > Biometrics & security > Samsung Pass to view your saved data within Samsung Pass.
2
Verify your identity by signing in with your fingerprint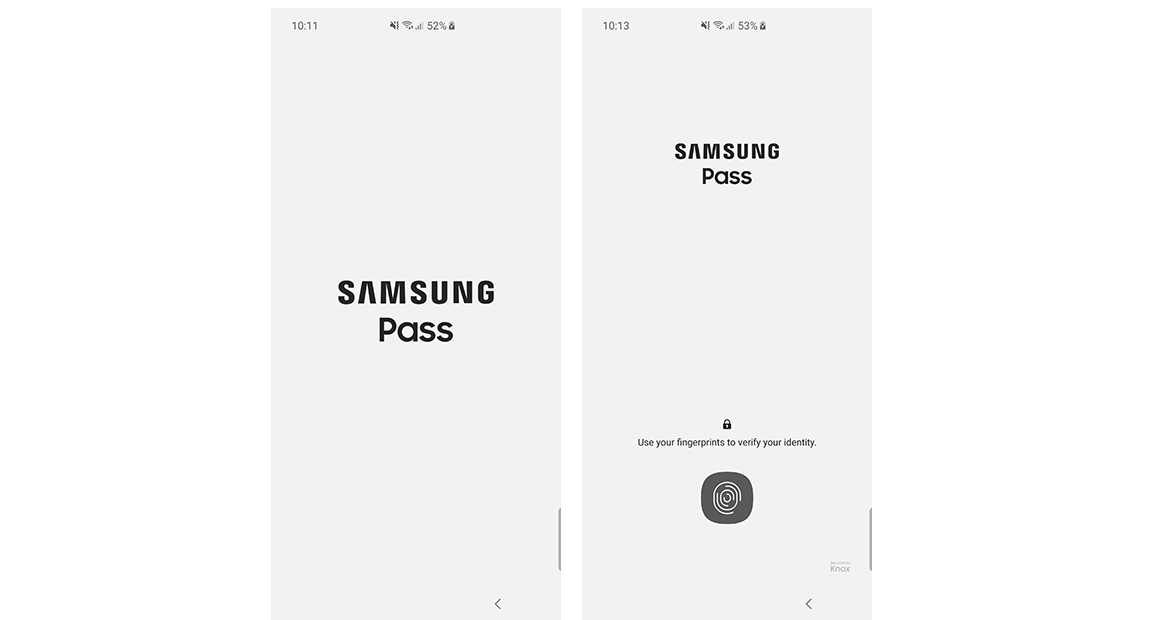 3
Tap on the account you would like to remove from Samsung Pass, then select Delete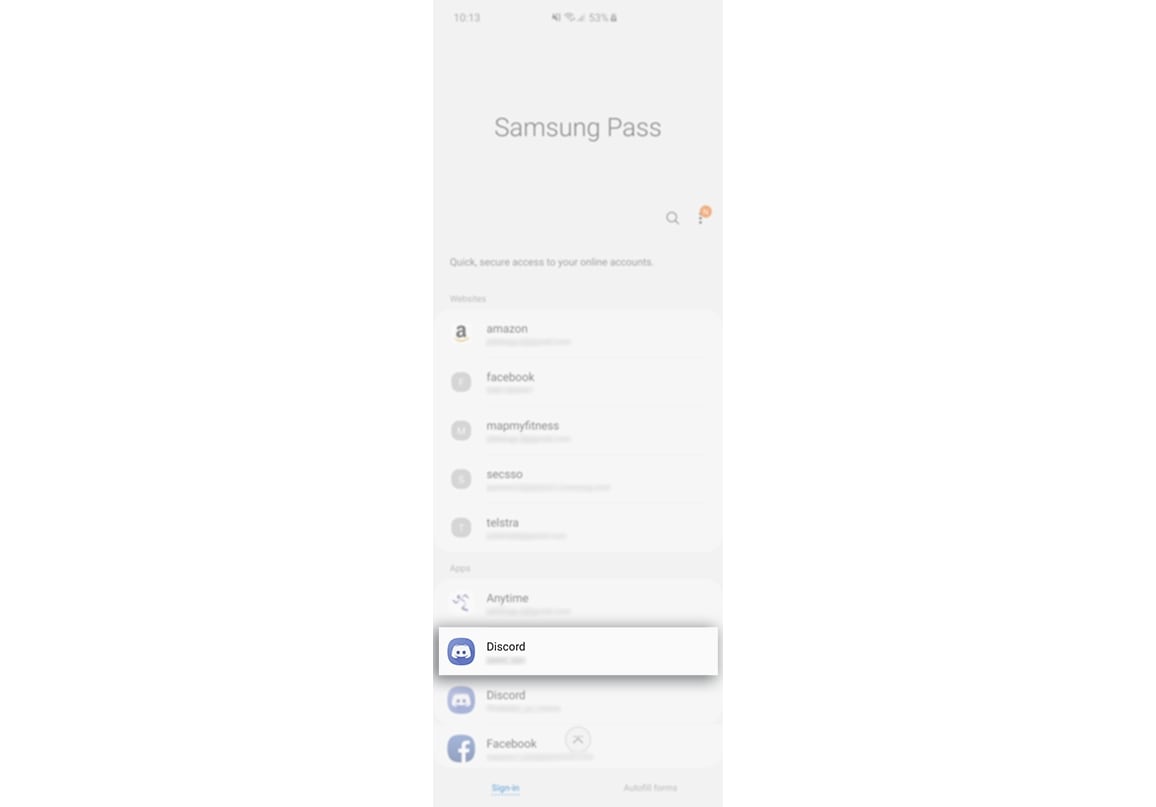 4
To delete saved data within Samsung Pass tap on

> Settings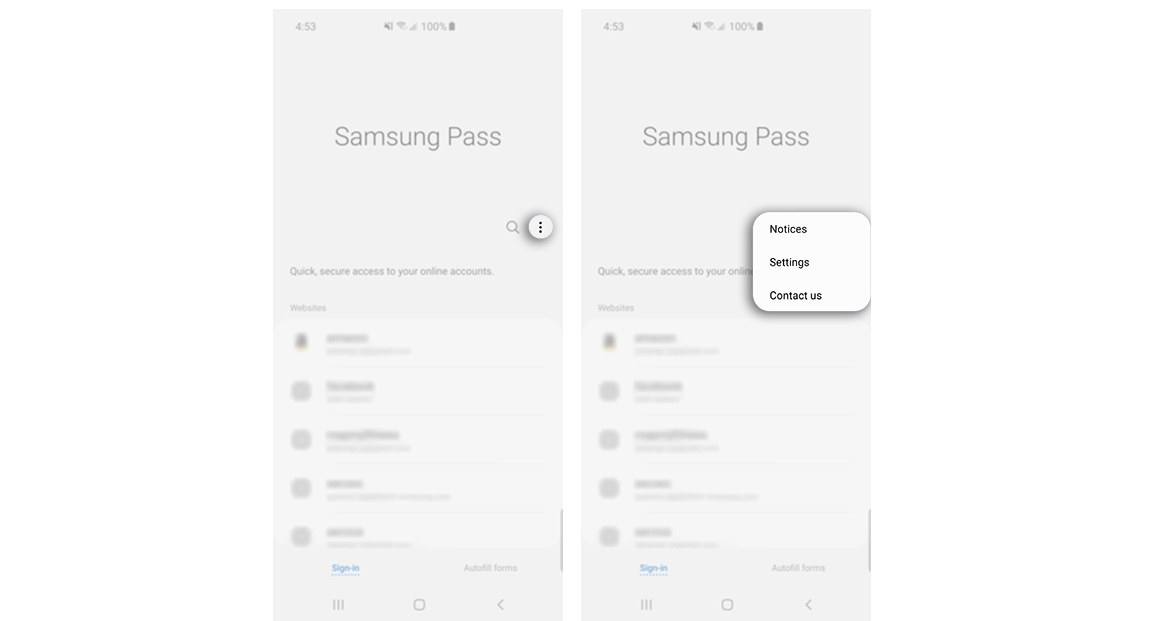 5
Tap on Delete