Using Scenes and Automations in SmartThings
Last Update date :
Oct 22. 2021
Scenes in the SmartThings mobile app lets you easily control different actions in your smart home. You can manually trigger custom actions with the tap of a finger or trigger your Scene automatically with a Custom Automation. Follow the below instructions and learn how to create Scenes and Automations for different devices around your home.
Please Note: This guide is designed for Australian variant Galaxy devices, if you have an international device and require further support click here to get in touch with your Samsung subsidiary. Screenshost were captured from a Galaxy S20+ operating on Android OS Version 10.0 (Q), settings and steps available may vary depending on your Galaxy device and software version.
Scenes
1
Launch the

SmartThings app
2
Select Automations from the menu on the bottom of the page.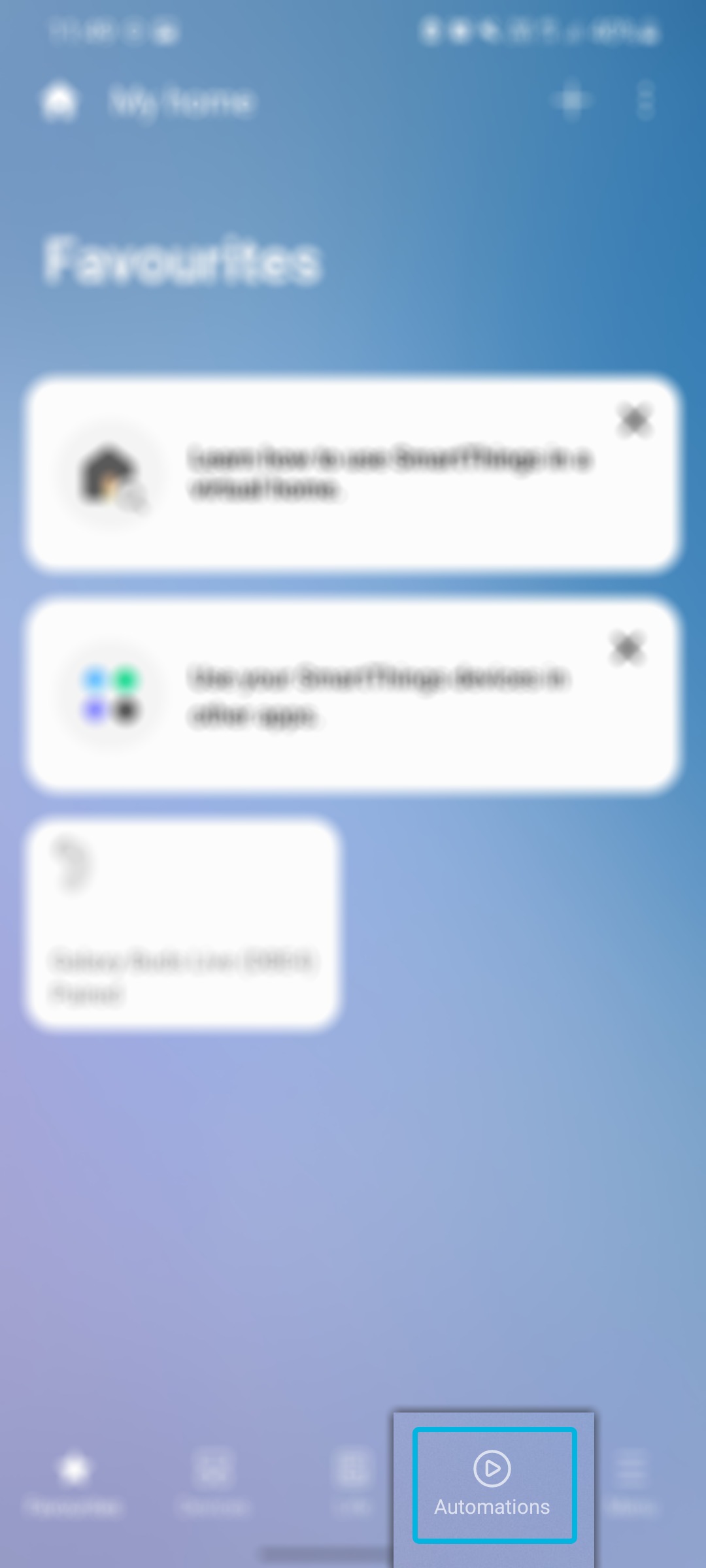 3
Tap on Add scene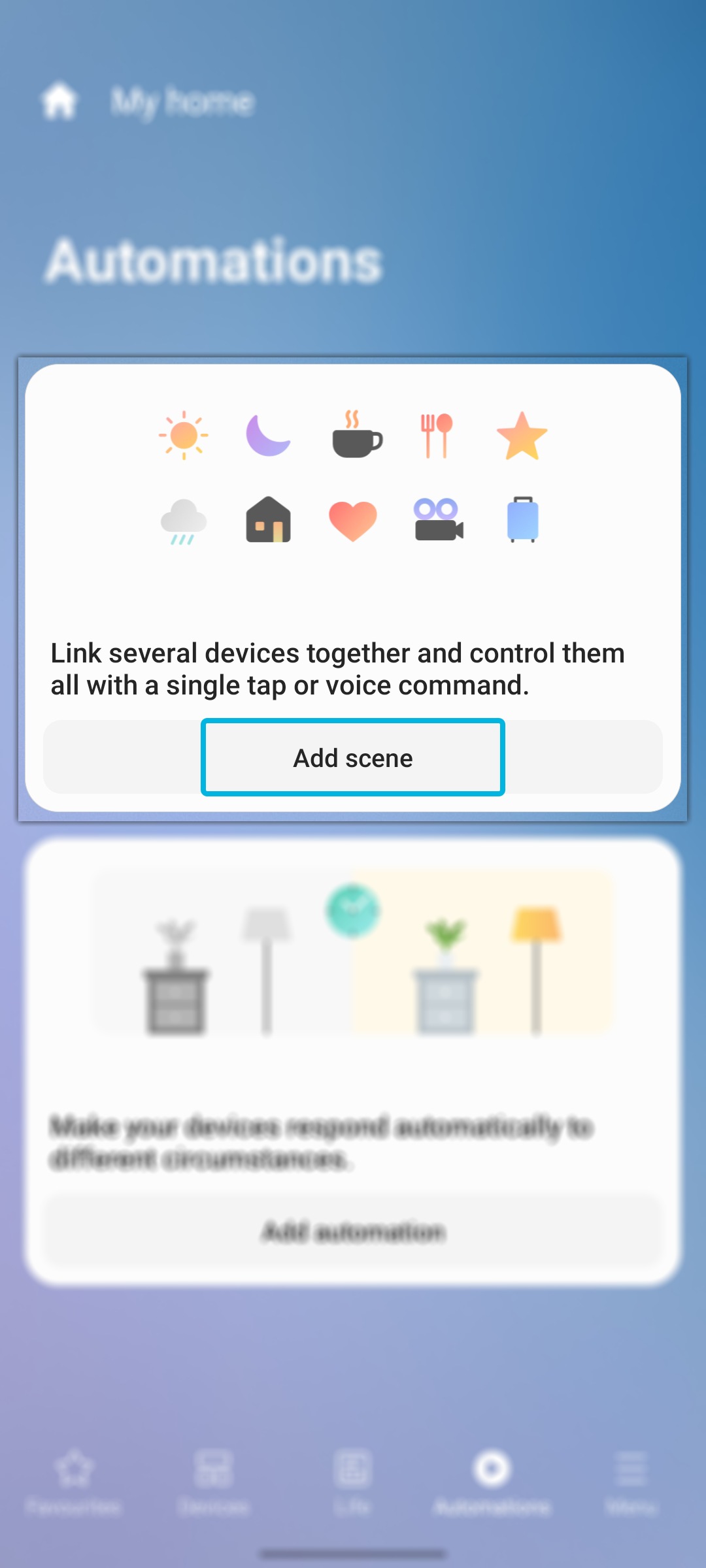 4
Add a Scene name then tap on +.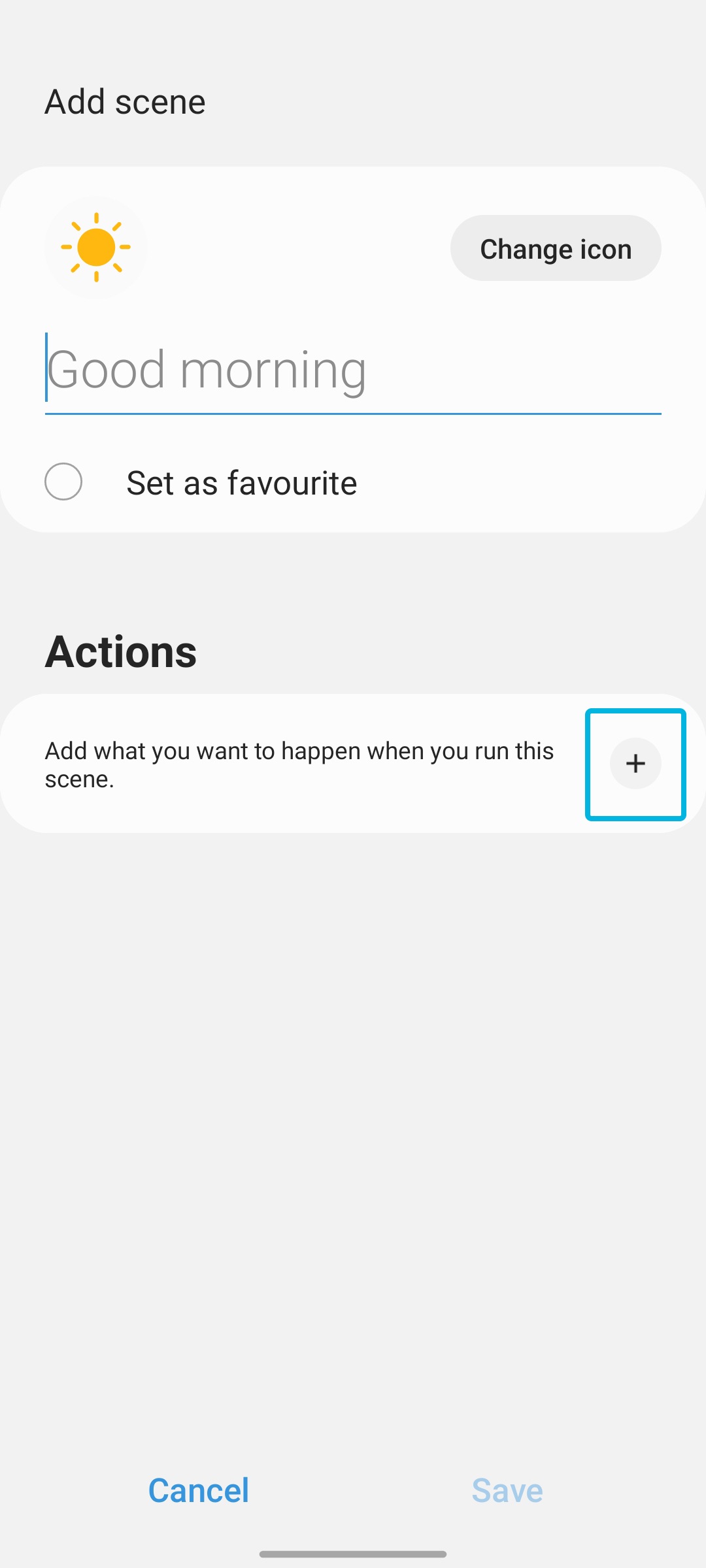 5
Add an Action
6
Select a device then tap on Next
7
Customise the device actions to your preference, and then press Done.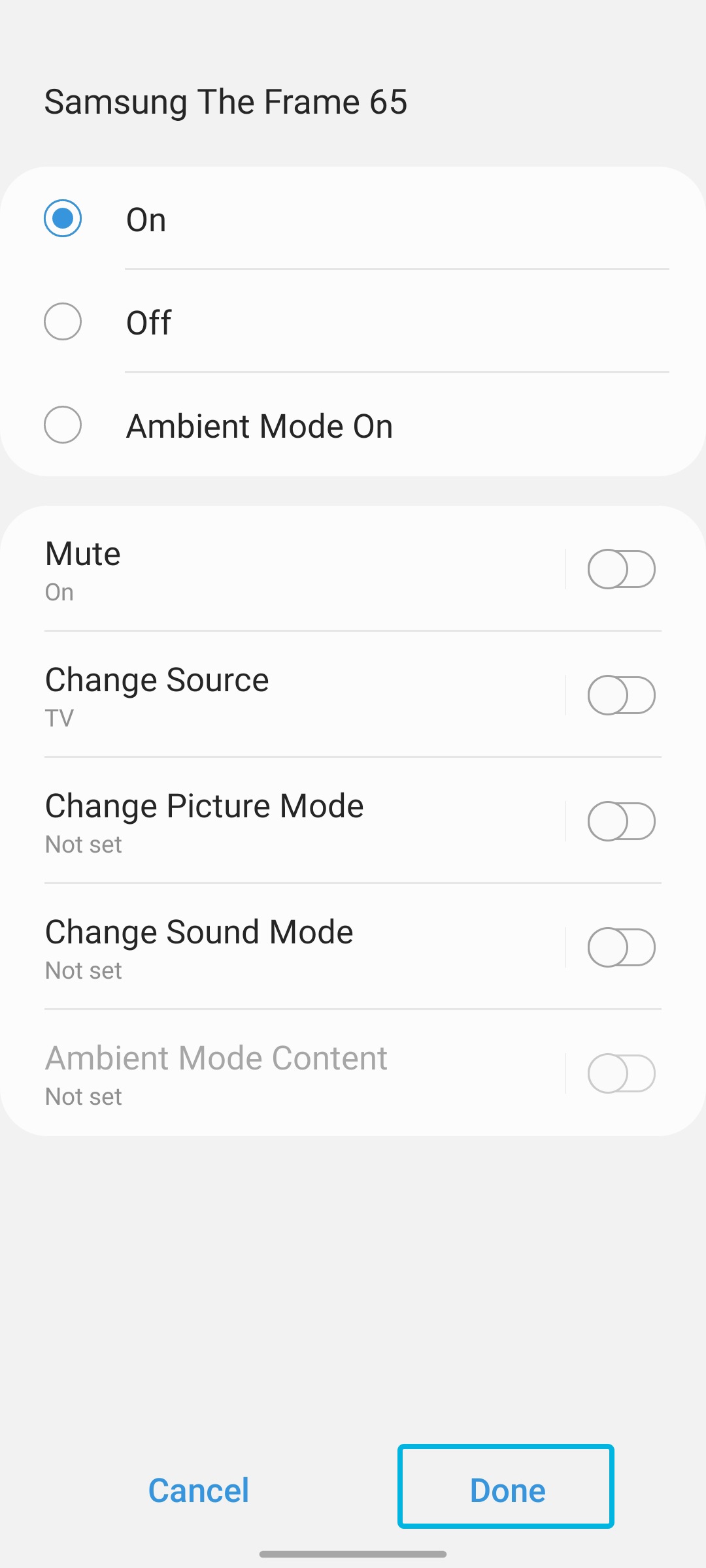 8
Confirm the name and device actions, then tap Save.
9
Once you have saved your Scene you will be able to view and activate from your Automations page.
Automations
1
Launch the

SmartThings app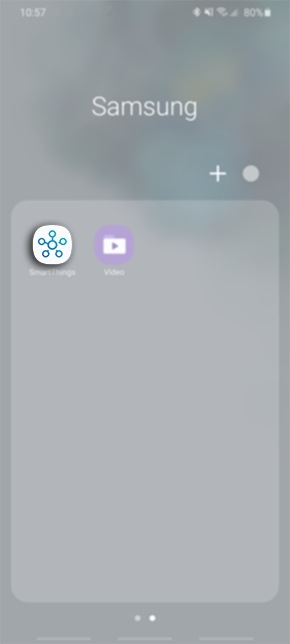 2
Tap on Add automation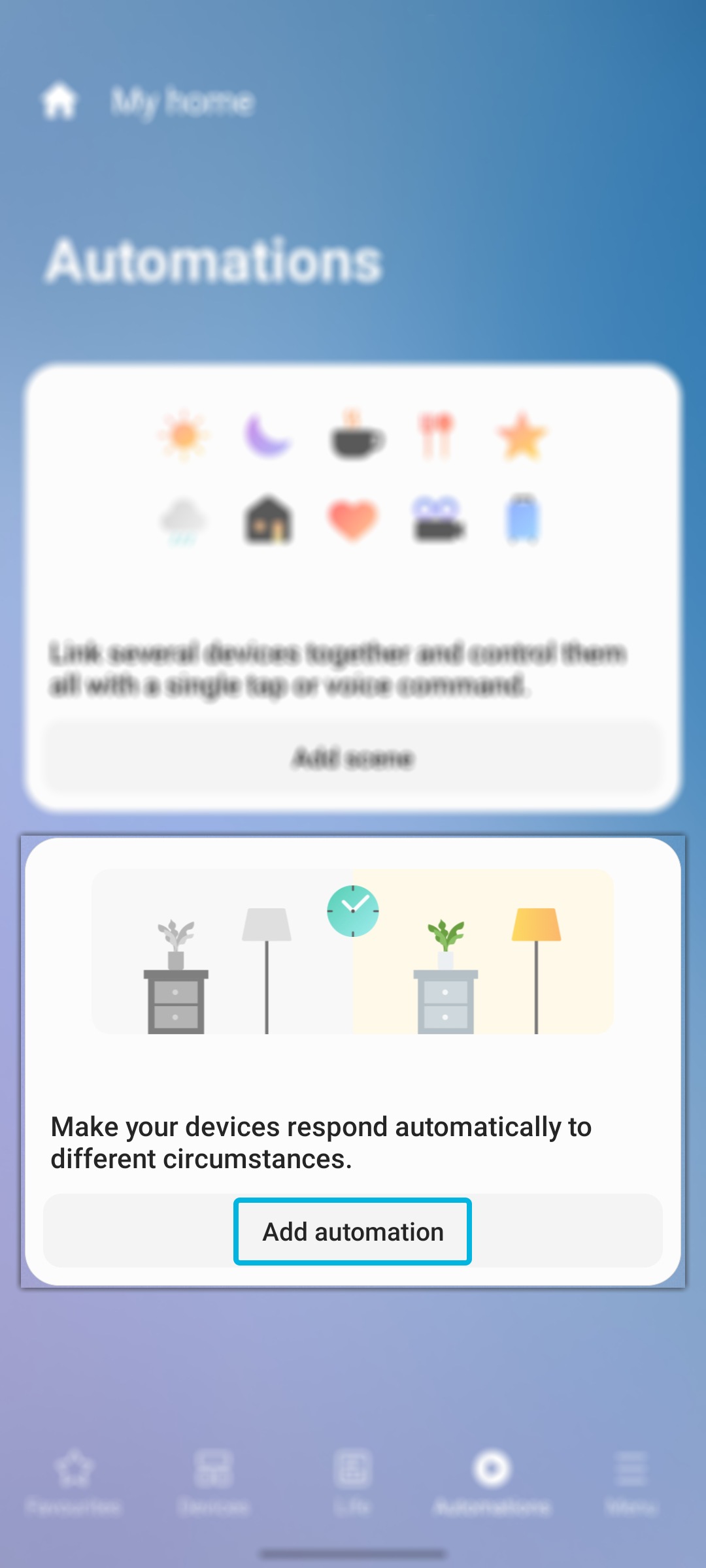 3
Tap on + to add an If condition.
4
Choose a condition.
5
Adjust the conditions to suit your preference the tap on Done.
6
Tap on + to add a Then condition.
6
Select what you would like to happen.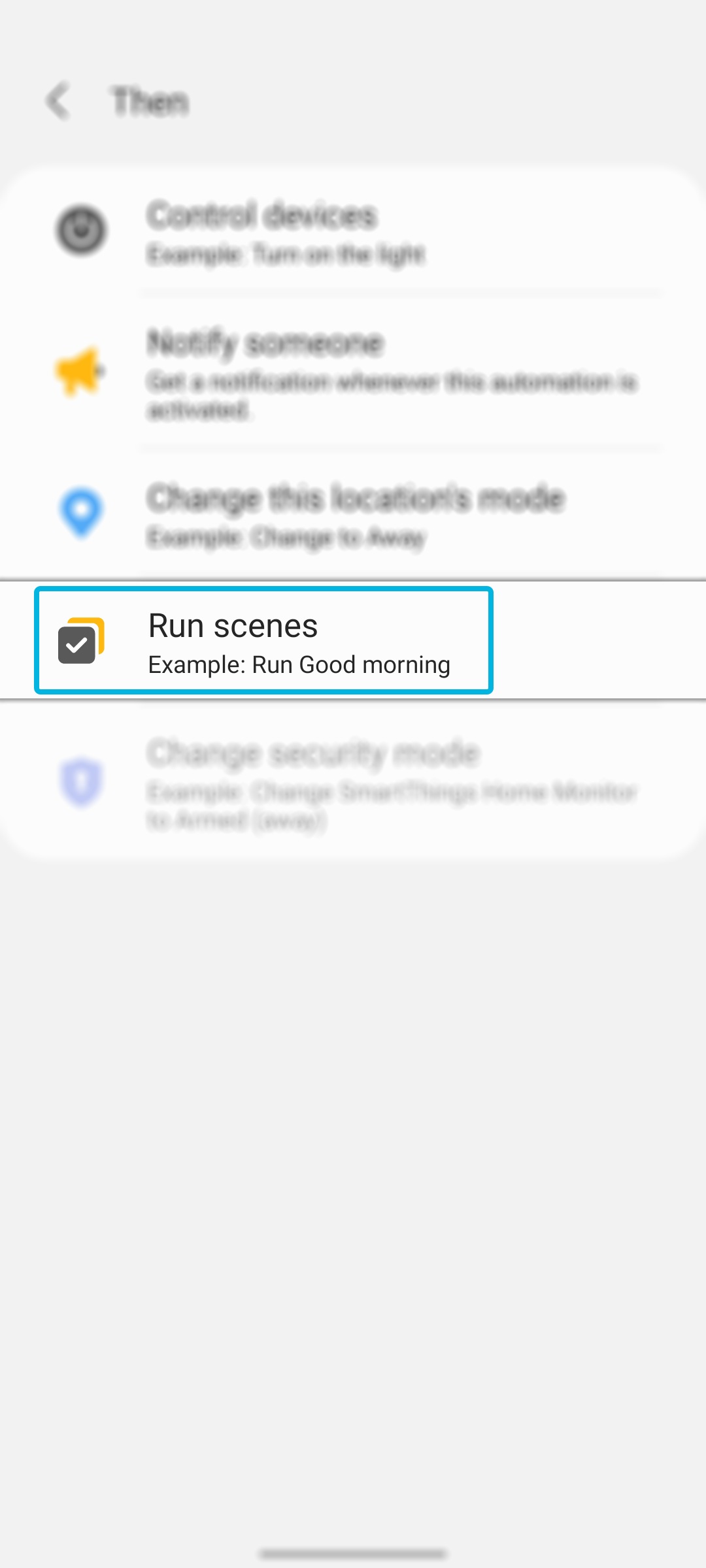 7
Select the scene you would like to run, and then tap Done.
8
Confirm the conditions of your automation and press Save.
9
Name the automation, then select OK.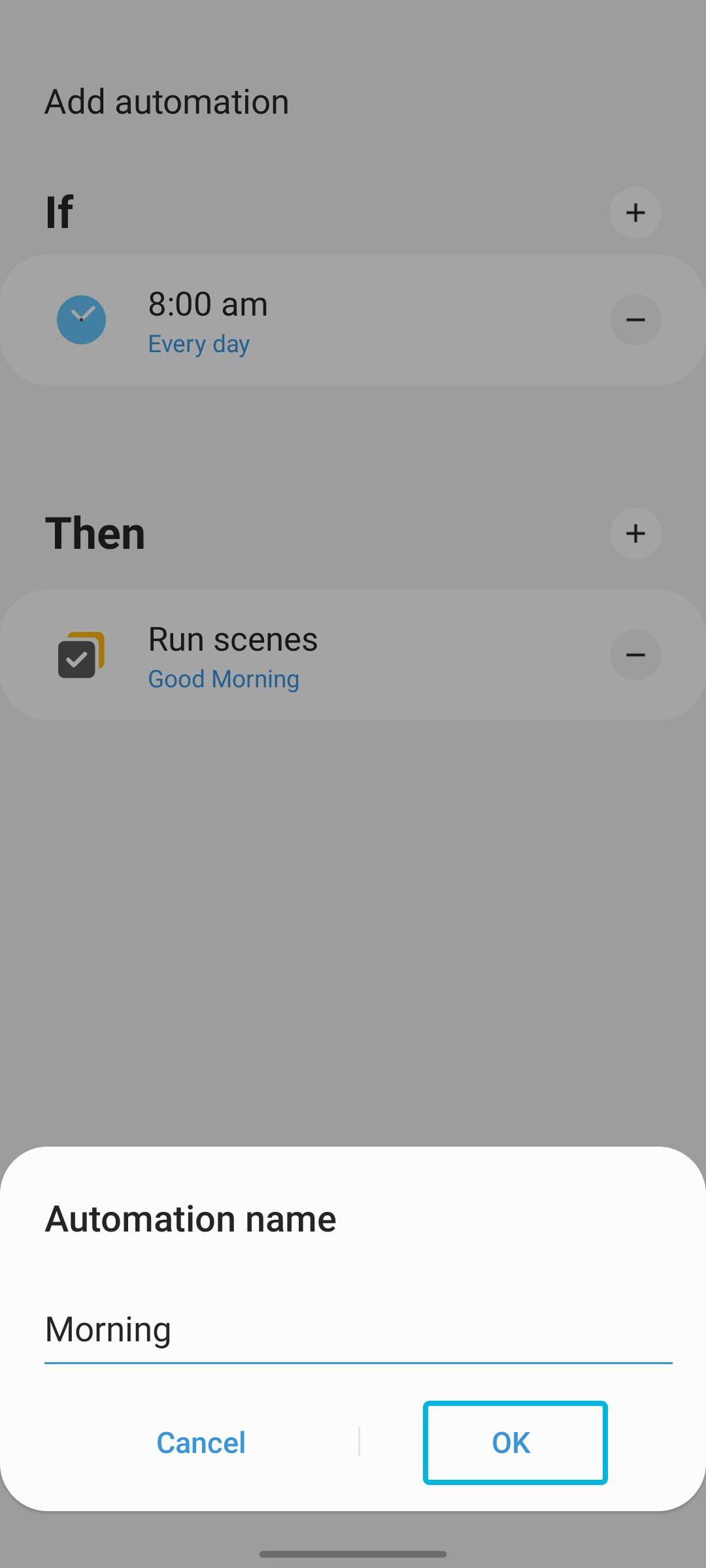 10
Once saved, you will see it on the Automations page.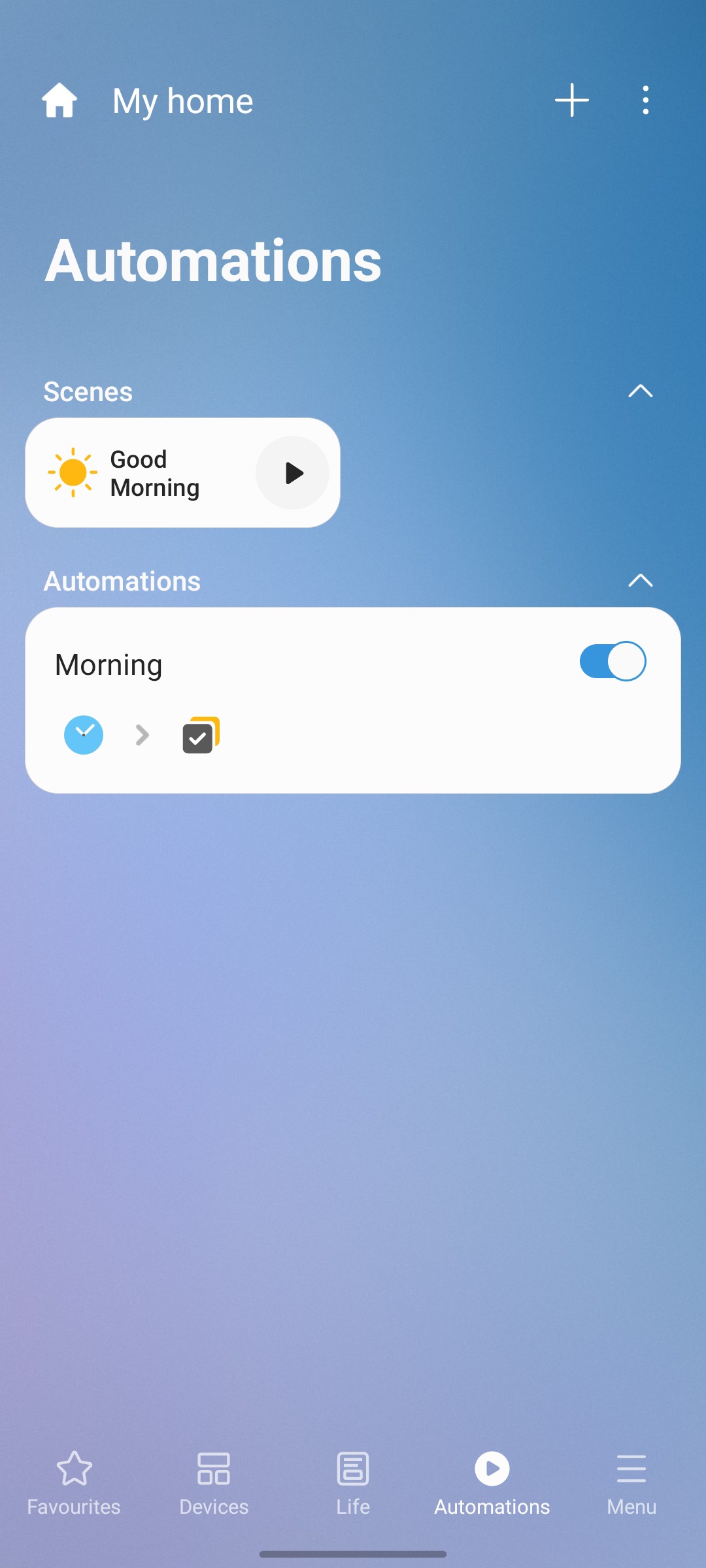 Please answer all questions.