What is the Dual Audio feature?
Last Update date :
Oct 21. 2020
The Dual Audio feature lets you play music or other sounds from your phone or tablet to two connected bluetooth devices.
The Dual Audio feature is limited to certain devices with Bluetooth 5.0 - this is a hardware limitation, unfortunately there is no way to upgrade another device to enable dual audio. The following is a list of devices ranged in Australia that support the Dual Audio function: 
Galaxy Z Flip
Galaxy S20, S20+ & S20 Ultra
Galaxy Note10/10+/ Note10+ 5G
Tab S6
Galaxy S10e, S10 & 10+
Galaxy Note9
Galaxy S9 & S9+
Galaxy Tab S4
Galaxy Note8

Galaxy S8 & S8+
For Galaxy devices operating on Android OS Version 10.0 (Q) check out our guide Setting up Dual Audio on Android 10.0.

Note: Maximum of 2 devices is supported to play an audio file simultaneously.
Bluetooth accessories can have different sound play time. It's not recommended to use two bluetooth speakers simultaneously.
 
Follow the steps below to setup the Dual Audio feature:
Please Note: The following steps assume you already have enabled Bluetooth on your Galaxy device and a Bluetooth audio device is connected. See our page on How to pair my mobile device with a Bluetooth device if you need help getting a bluetooth speaker or headset connected.
Android OS Version 7.0 (Nougat) & 8.0 (Oreo)
1
Go into the Settings menu → Connection.
2
Tap on Bluetooth.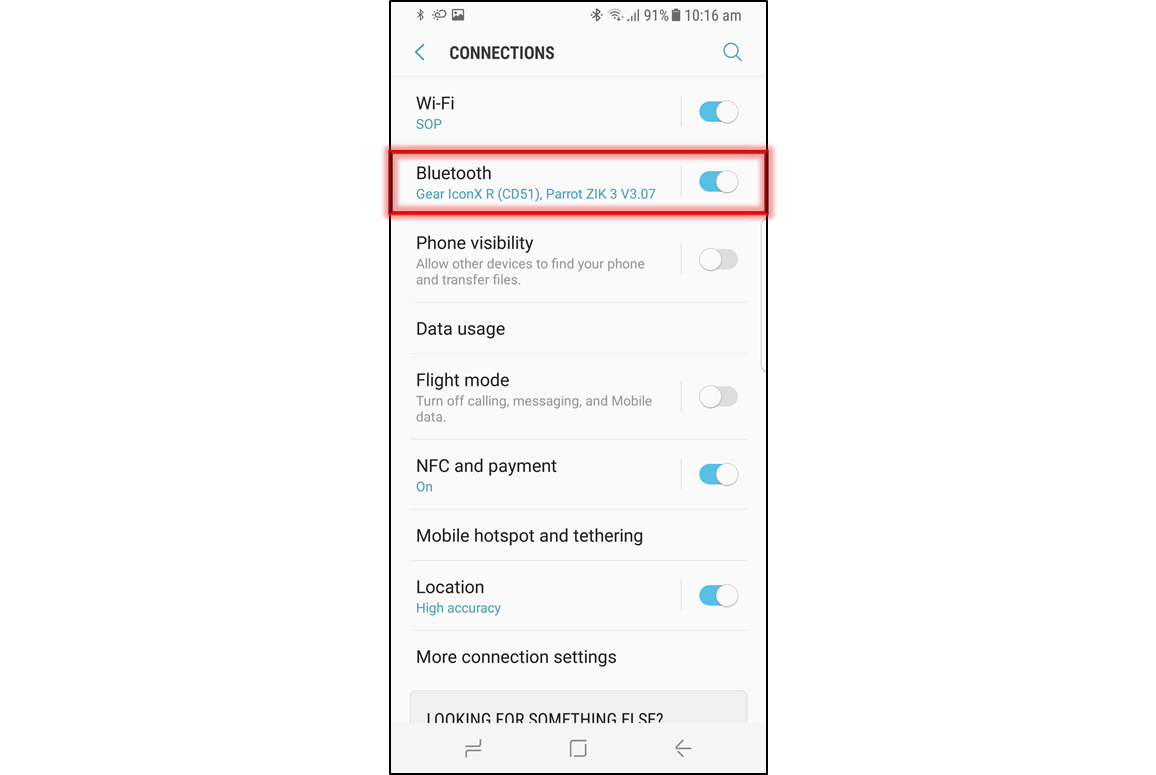 3
Tap on the More options tab located near the top right of the screen.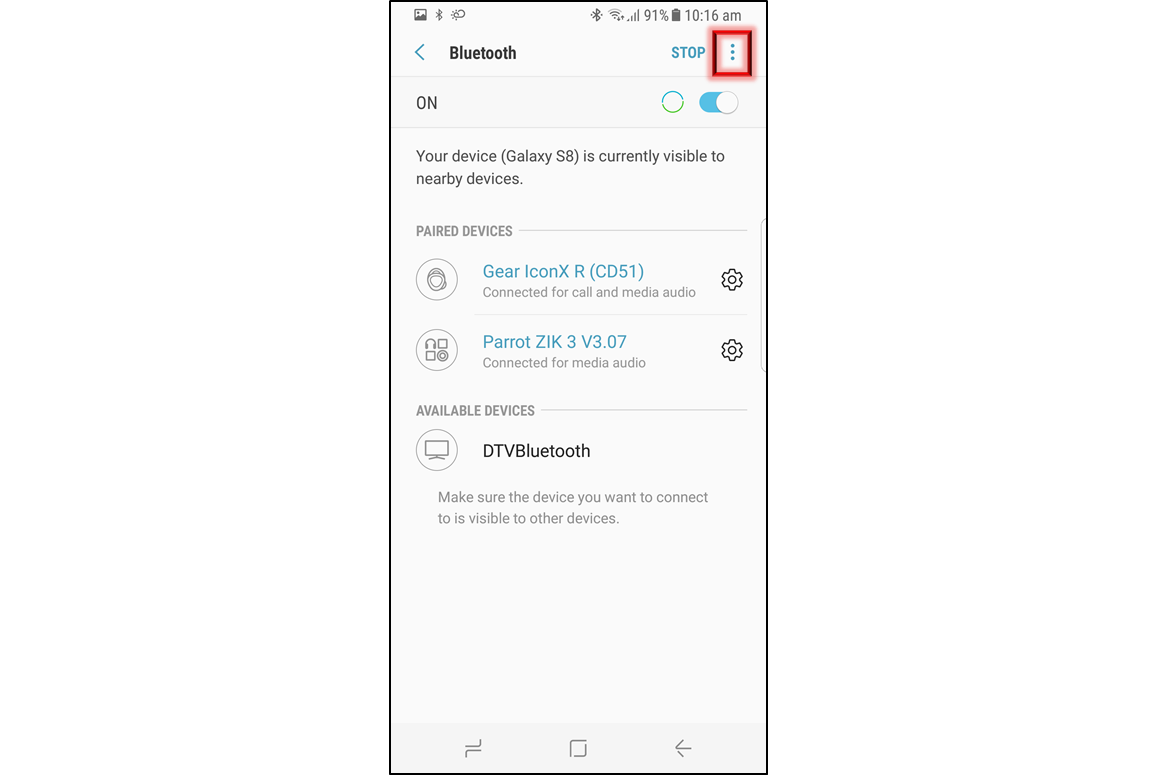 4
Tap on Dual audio.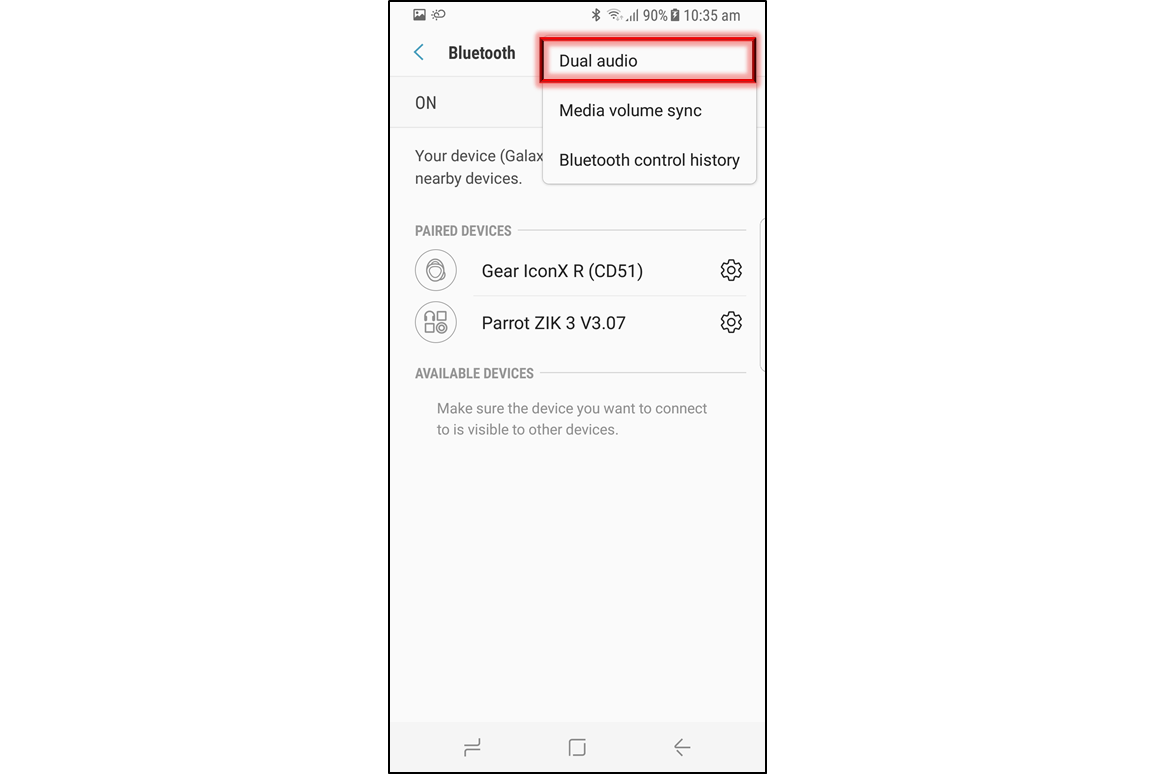 5
Tap on the switch to activate the Dual audio feature.
Android OS Version 9.0 (Pie)
1
Head into your Settings > Connections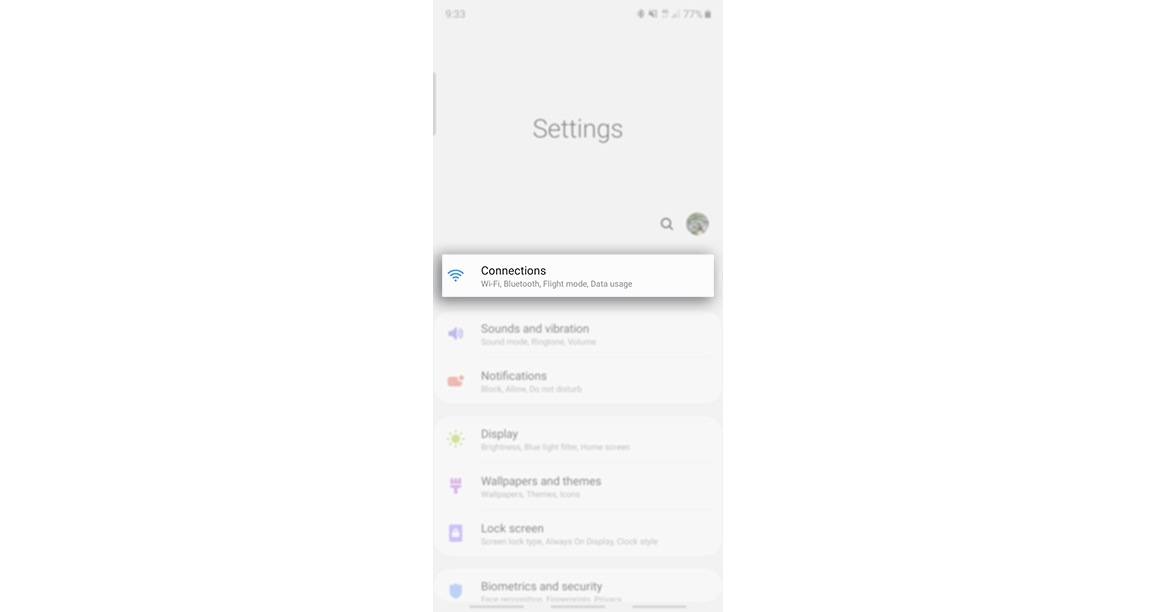 2
Tap on Bluetooth
3
Select
4
Tap on Advanced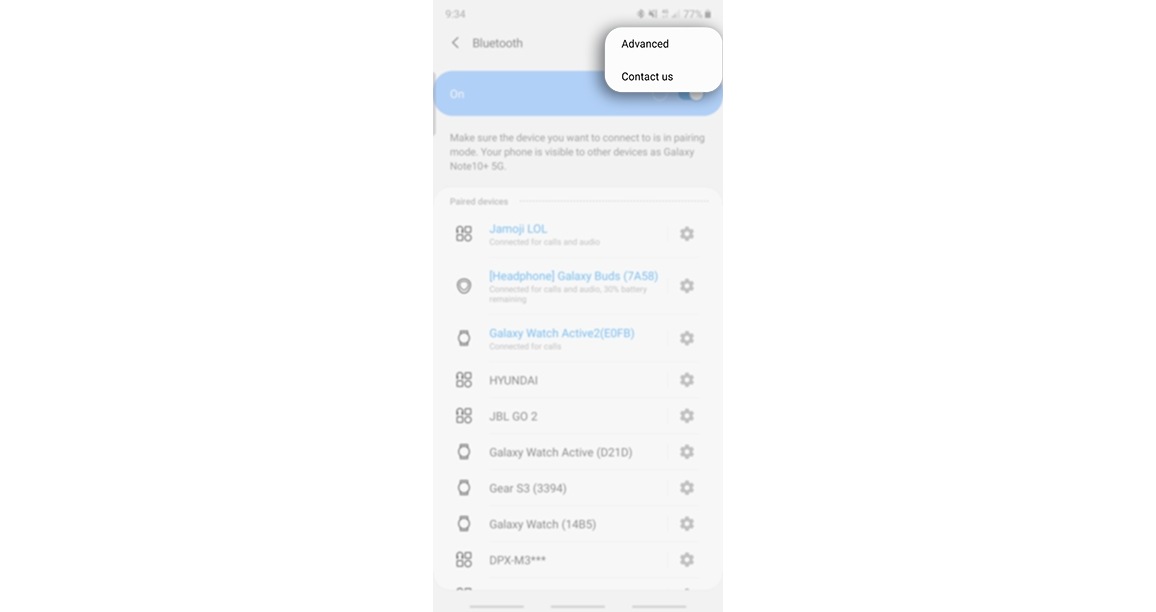 5
Toggle on Dual Audio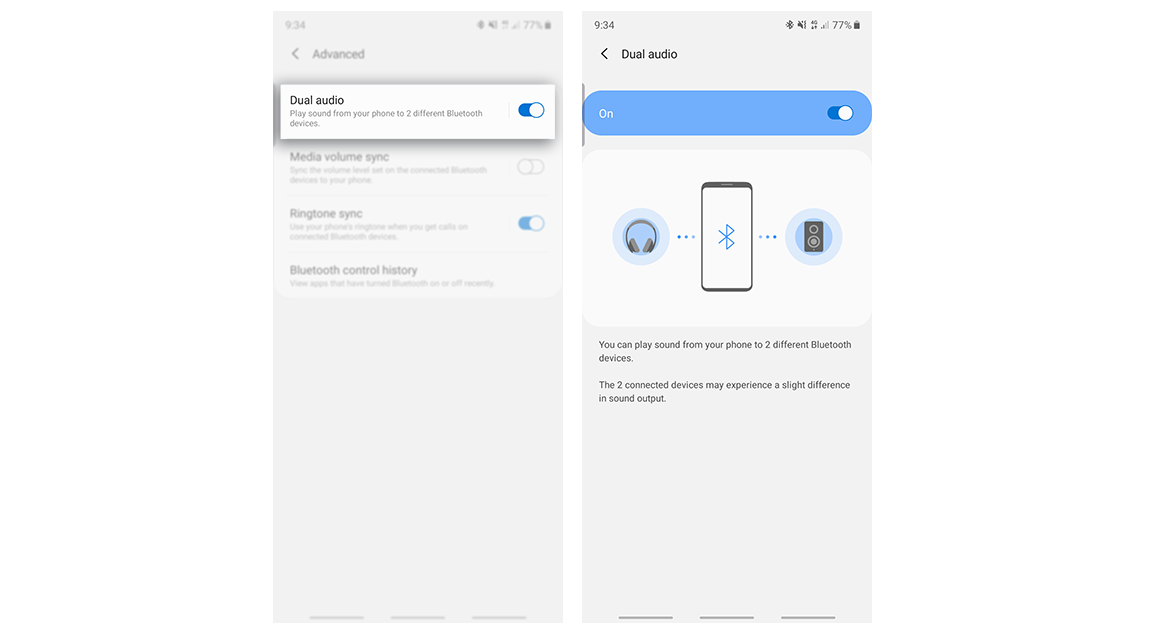 If you require further support regarding Dual Audio, you can reach out to us via Chat Support or Call us on 1300 362 603 (Toll Free in Australia). Our Technical Support Team will be able to provide you with extra troubleshooting steps.