Reuse and recycle with Samsung Eco-packaging
The Serif | The Frame | The Sero
Your new Samsung Lifestyle TV's packaging is not like usual packaging. It is specially designed to be upcycled into various household items. So do your bit for the environment and create one of seven beautifully designed items - from a bookshelf to a cathouse.
How to create your masterpiece
Draw the shapes on the package
Follow the instructions to carefully draw the shapes on the box. You can use the printed dots on the package as a guide.

Cut the package with a box cutter
After you have drawn all the pieces, it's time to cut out the parts. Try to cut straight along the edge for a clean finish.

Assemble the pieces to create an amazing item
Now you have your neatly-cut pieces, assemble them by following the instructions.
*CAUTION: Beware of sharp blade. Box cutter should not be used by children. Please cut away from your body and consider wearing protective gloves.
See the results of our
#EcoUnboxingChallenge
Check out some of the fun creations you can make with Eleanor Pendleton, Gab Scanu and Jason Grant
Eleanor Pendleton

Gab Scanu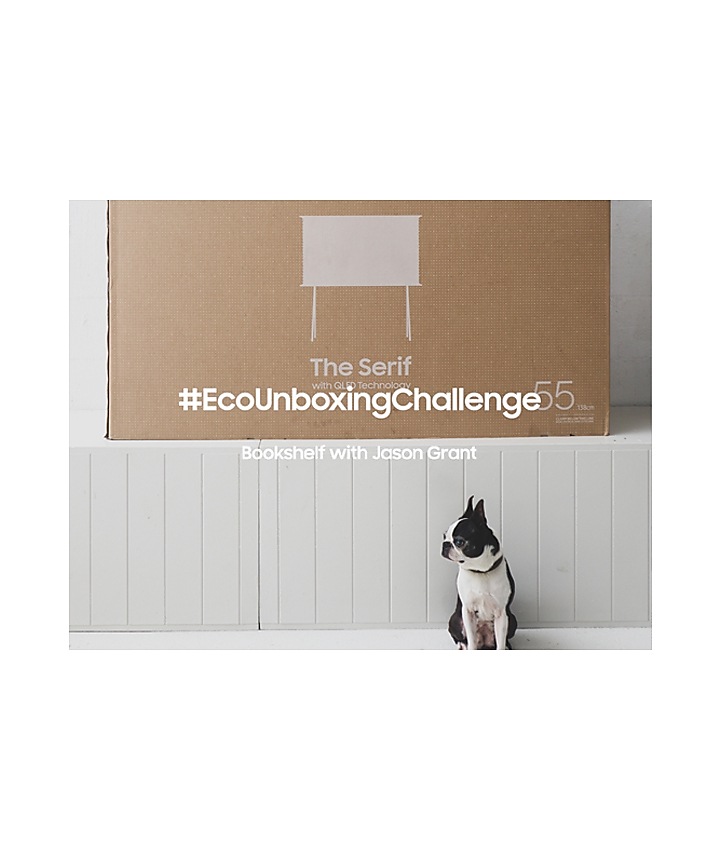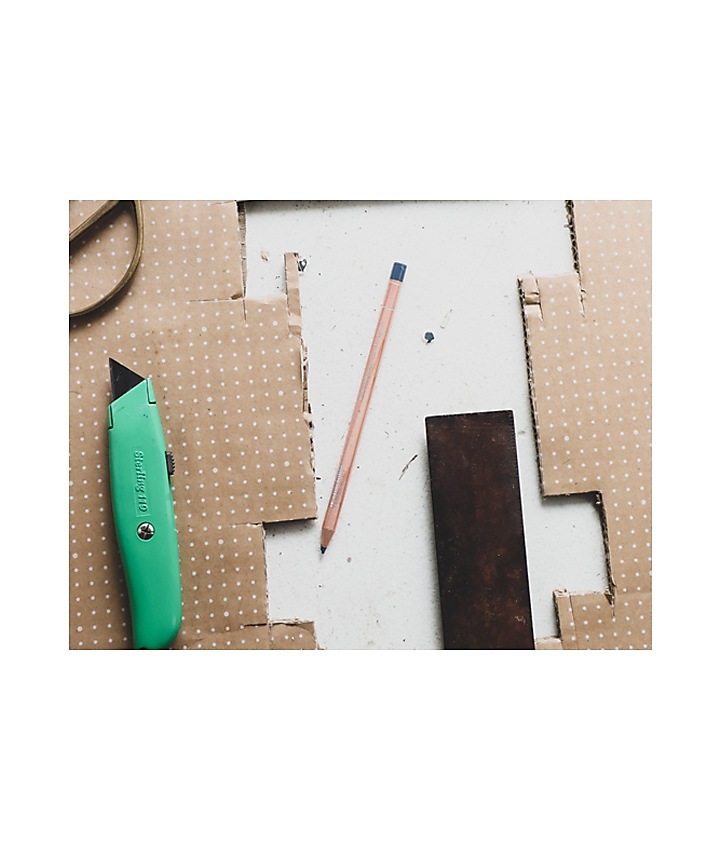 Seven incredible designs to choose from
Select your TV
(From left) Designers Jonathan Whang, Sungdo Son and Daehee Yoon holding pieces of furniture constructed with
eco-packaging.