36" Built-in Chef Collection Refrigerator (BRF365200AP) - Water Dispenser
Last Update date :
Oct 04. 2020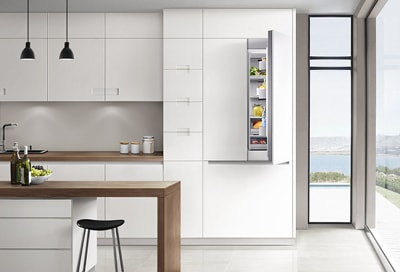 This refrigerator is equipped with a water dispenser. The water dispensed is filtered so you should change the water filter every 6 months.
The provided information refers to refrigerators sold in Canada. The available settings and options may differ for appliances sold in other countries.
Location of the Water Dispenser
The water dispenser is located inside the refrigerator, on the left wall.
Use the Water Dispenser
1
To dispense chilled water, put a water glass on the dispenser lever and push it. Chilled water will be dispensed from the dispenser. Make sure the glass is in line with the dispenser to prevent the dispensed water from spilling out.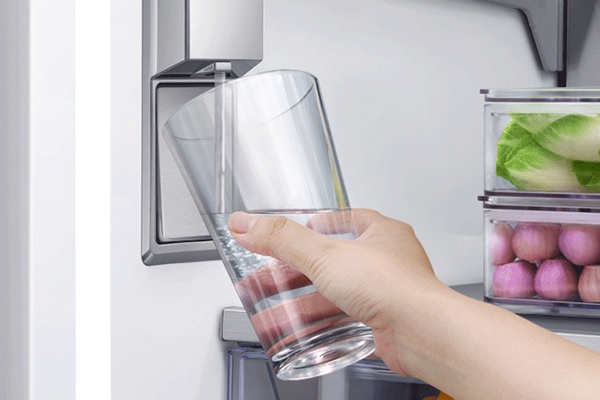 2
To prevent spills, wait a second before removing the glass after dispensing. When you remove the glass, the dispenser lever returns to its original position.
General Recommendations
• For first-time use or after you have replaced the water filter, dispense 3 gallons of water (dispense for about 6 minutes) to remove impurities from the water line beforehand.
• The dispenser will stop dispensing if you keep pushing the dispenser lever for about 1 minute. To dispense more water, release and push the lever again.
• If you are going on vacation or leaving home for an extended period of time, shut off the water supply to the refrigerator and close the water valve. This will help prevent an accidental leak.
Please click the submit button below to share your feedback with us. Thank you for your participation.
Please answer all questions.