Ice colour concern with your Samsung refrigerator
Last Update date :
Jan 18. 2022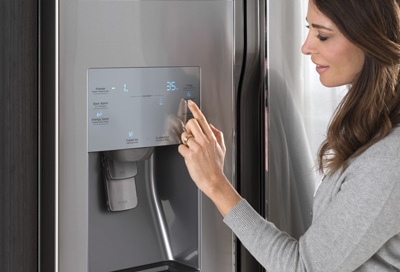 Sometimes, ice cubes will not naturally appear clear. This is normal and not harmful in any way.
Note: The provided information refers to refrigerators sold in Canada. The available settings and options may differ for devices sold in other countries.
Ice Colour Concern
Cloudy ice cubes are normal and caused by dissolved minerals and trapped air.

If your ice cubes look milky white, there is nothing wrong with your fridge.

Many times, ice cubes will not be 100% clear. It depends mainly on the temperature of the ice maker room.
Using a filtration or a reverse osmosis system might help but the cubes will never be completely clear.
Ice cubes made in the top portion of your fridge tends to be clearer than the ones made in the freezer.
Please answer all questions.
The coding for Contact US > Call > View more function. And this text is only displayed on the editor page, please do not delet this component from Support Home. Thank you